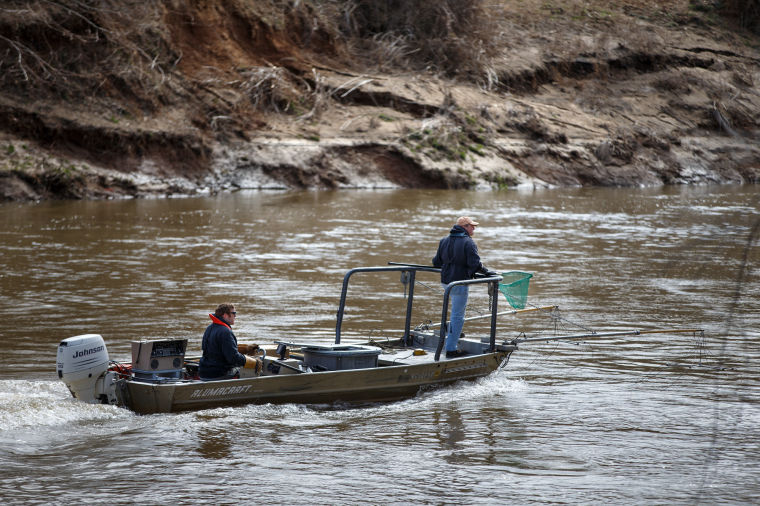 Influential Duke Energy stockholders, including leaders of five state agencies, called Thursday for Duke Energy to launch an independent investigation into the Dan River coal ash spill.
The concerned investors include the state treasurers of Connecticut, Oregon and Pennsylvania, and leaders of the California State Teachers' Retirement System and the Illinois State Board of Investment.
"Duke's recent environmental problems suggest serious lapses in oversight as well as failures in risk management by the board of directors," said Bill Dempsey, senior vice president of the Nathan Cummings Foundation, which is leading the shareholder initiative.
In other developments related to coal ash Thursday, Duke released the text of a recent letter that asked the state Department of Environment and Natural Resources to drop citations against the Dan River Steam Station, the utility's Belews Creek plant in Stokes County and four of its power plants in other parts of the state.
DENR regulators cited the plants during the past month for illegally releasing stormwater at or near ponds that store the toxic ash that results from coal-fired power production.
"Two of the plants ... have no stormwater discharges," Duke official Charles M. Gates said, referring to the H.F. Lee plant in Goldsboro and the Sutton plant in Wilmington.
"The remaining four plants ... have submitted applications for stormwater permits on multiple occasions, and in fact two are currently before your agency waiting on action by you and your staff."
DENR spokeswoman Bridget Munger said the agency carefully will consider Duke's petition and the facts behind it.
Regulators also will factor in new information they gathered about Duke's coal ash operations in recent re-examinations at each of Duke's 14 active and retired plants across the state that have ash ponds, Munger said.
The Cummings Foundation, a New York-based nonprofit, is leading the effort for an internal investigation that would include a status report at Duke's annual shareholders meeting in May.
The spill occurred Feb. 2 at the retired Dan River plant in Eden when a pipe ruptured under the main pond in an ash basin where the utility stored coal ash underwater.
"In the wake of this catastrophic spill, shareholders including the Oregon Public Employees Retirement Fund are demanding answers and action," Oregon State Treasurer Ted Wheeler said Thursday in a news release announcing the shareholders' initiative. "As the owners of public corporations, shareholders expect companies to do business the right way."
The news release also mentioned more recent problems at Duke's retired Cape Fear plant near Moncure in Chatham County, where the utility needed to make emergency repairs recently to a dam that held back another cache of the spent fuel.
That problem followed what DENR said last week was the unauthorized release of 61.8 million gallons of ash-tainted water into the nearby Cape Fear River.
Thursday's news release from the disgruntled investors said the groups want a full explanation of what went wrong to trigger the Dan River spill and assurances that "proper procedures are in place to prevent future spills."
They also want information about a federal criminal investigation of the Dan River incident now underway and details of the company's lobbying and political activities "regarding regulatory and enforcement efforts at the company's coal ash facilities."
Cummings is known for raising issues of ethics and fairness through what it calls "shareholder activism."
Other investors endorsing the initiative include F&C Management, SEIU Master Trust, Marco Consulting Group, As You Sow, Calvert Investments, Christopher Reynolds Foundation, Congregation of St. Joseph, Everence Financial and the Praxus Mutual Funds, Green Century Capital Management, Mercy Investment Services, Sisters of St. Francis of Philadelphia, Trillium Asset Management and United Church Funds.
Contact Taft Wireback at (336) 373-7100, and follow @TaftWireback on Twitter.