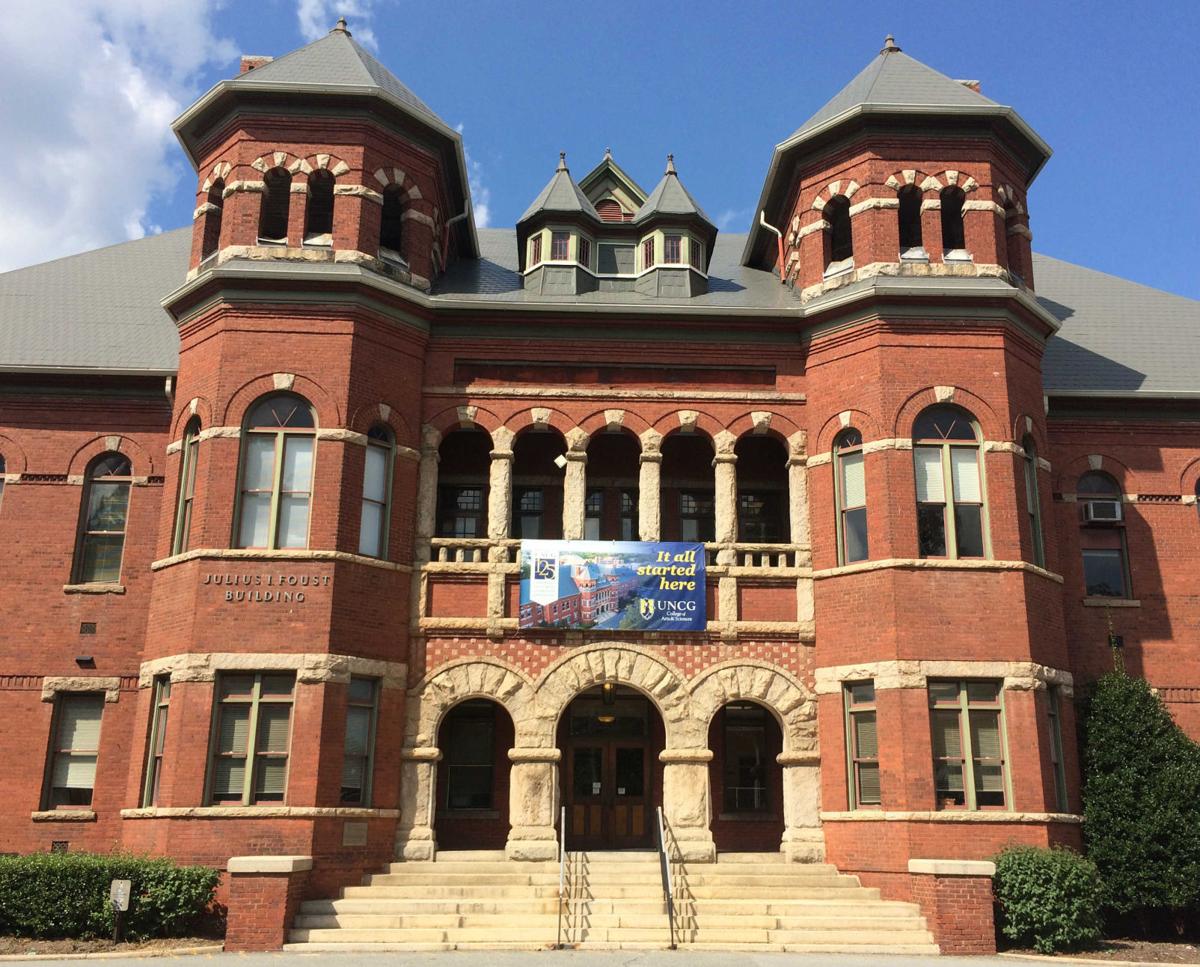 GREENSBORO — UNCG is bracing for budget cuts in the coming academic year.
The main reason? Students took fewer classes this year than the year before. But a lot of interrelated factors — mostly related to COVID-19 — make for a complicated financial forecast for Greensboro's largest higher-education institution.
"We're kind of getting a quadruple whammy," UNCG Chancellor Frank Gilliam told university trustees during a meeting held Thursday on Zoom, a videoconferencing platform.
The most immediate concern is an expected loss of nearly $4.4 million in state money for the 2020-21 school year. Though UNCG's enrollment grew slightly this fall from the year before, the actual number of credit hours taken by students declined by about 0.4%.
UNCG's largest source of annual revenue is state funding, which is based on a complex formula that involves credit hours awarded to students. State universities that increase student credit hours generally get more state money, while those that lose credit hours — usually because of enrollment declines — receive less.
Contributing to UNCG's loss of state money is the recent discovery of a long-standing computer error, now corrected, in which the university had incorrectly coded some undergraduate classes as graduate classes. Upper-level courses get more weight — and more funding — under the UNC system's formula.
Moreover, because Gov. Roy Cooper vetoed the state budget this past summer,creating a stalemate with the legislature, UNCG didn't get an expected increase for the current 2019-20 year. That budget plan didn't include money for UNCG to operate its new nursing and instructional building now under construction. UNCG officials said it'll cost about $4.6 million to open the 185,000-square-foot facility late this year.
The rapid spread of coronavirus also is contributing to UNCG's budget uncertainty. Charles Leffler, UNCG's interim vice chancellor for business affairs, told trustees that the university will issue nearly $11 million in housing and dining refunds to students later this month.
Also, Leffler estimates that UNCG will lose about $5 million over the next six months because of canceled music and theater performances, summer camps, student-orientation sessions and other on-campus events.
Enrollment for the fall semester is a big concern, as a decline in students would mean less revenue from tuition and fees. The admissions office can't hold its usual on-campus tours and events for admitted students because of a statewide ban on gatherings.
Provost Dana Dunn told trustees that international enrollment will almost certainly decline because students won't be able to leave their home countries.
But university leaders said they've taken steps to make up potential budget shortfalls. UNCG has stopped searches to fill some new faculty positions and will use savings from budgeted but vacant positions to make up for the loss of state money
Unspent money from the current year will go toward opening the new nursing building.
To keep enrollment from sliding, UNCG has increased efforts to reach out to high school seniors and to recruit new community college graduates and adults who earned some college credit but never got a degree.
UNCG also will look to the government for help. The federal CARES Act — the newly signed $2 trillion federal economic stimulus plan — includes money for individual colleges and universities, but UNCG leaders don't yet know how they can spend that money.
Betsy Oakley, the chairwoman of the board of trustees, called the financial news "sobering."
UNCG officials said they have plenty of options to weather this financial storm.
"We do expect to be balancing our budget," Leffler told trustees. "We are making our payrolls. We are paying our bills. ... We're doing the things we need to do to function."
• Gilliam said Cone Health CEO Terry Akin has talked to him about the possibility of housing hospital workers in UNCG dorms and providing space on campus for temporary hospitals if the coronavirus situation worsens locally.
"We're going to be ready to do that" if needed, Gilliam said. "We're here to assist the broader community however we can."
• Commencement: UNCG is considering several options for commencement, postponed from May 7-8. One option: December ceremonies separate from the graduation events already scheduled for Dec. 10-11. (UNCG's commencement is actually two ceremonies — one for doctoral graduates and a much larger one the next day for bachelor's and master's graduates.) Another option: holding commencement during homecoming weekend Oct. 23-24. In the meantime, UNCG is talking to its schools, departments and programs about holding virtual ceremonies in May to recognize their graduates.
• Since UNCG shut down most operations because o f the new coronavirus, 116 students remain on campus and have been reassigned to apartment-style campus housing. UNCG officials said they expect that number to drop as international students make their way back home. UNCG closed its residence halls March 27. Students unable to get home or who didn't have a home where they could return were allowed to stay in campus housing through the end of the semester.
• Fundraising campaign: UNCG had planned to make a public announcement of its next major fundraising drive in September. It's now postponed indefinitely.
• Here's one bit of good news: The UNC system said recently that UNCG was the only state university to meet all nine of its performance goals for the 2018-19 academic year. As part of the system's strategic plan, all UNC system schools are measured annually on nine factors, including overall graduation rates, performance of rural and low-income students and number of graduates who go into high-demand fields. Gilliam called it "quite an accomplishment for the university."
Contact John Newsom at (336) 373-7312 and follow @JohnNewsomNR on Twitter.
Be the first to know
Get local news delivered to your inbox!