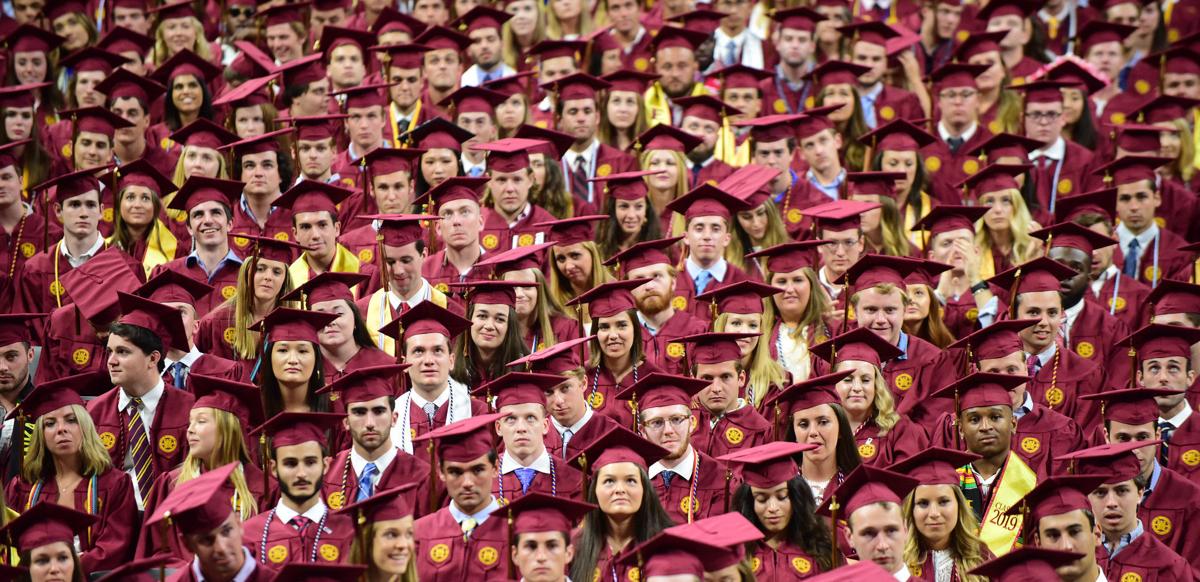 ELON — Elon University said it has removed and restricted seven students from its Alamance County campus after larger-than-allowed parties took place off campus.
These seven students allegedly hosted parties that exceeded state and university limits on mass gatherings. Another 32 students face campus disciplinary action for attending those gatherings.
Like most universities, Elon is restricting parties and other large on- and off-campus events in hopes of stopping the spread of COVID-19 among its students and employees. Elon is following current state guidelines, which in many instances limit indoor gatherings to 10 people and outdoor gatherings to 25. University classrooms, dining halls and official university on-campus events are exempt from these guidelines; informal and unofficial student gatherings are not.
Before arriving on campus this month, Elon students signed a pledge to abide by a number of health and safety measures, including wearing a face mask on most parts of campus, checking themselves daily for COVID-19 symptoms and following current state and university limitations on gatherings both on and off campus. Failing to do so, the university said, could result in disciplinary action up to expulsion.
It wasn't immediately clear when or where the parties took place. Elon News Network said the parties took place this month between Aug. 14, when students began moving onto campus, and last weekend.
Kelly Blackwelder, chief of police for the Town of Elon, told WGHP (Fox, Channel 8) on Wednesday that town police have recently broken up two large off-campus parties — one with at least 60 people, and another with about 35 attendees. The police chief said officers cited the hosts and reported both incidents to the university.
A university spokesman said late Thursday that seven students have been barred from campus. If they were living on campus, they have been removed from university housing. If they lived off campus, they're not allowed to be on campus. All seven students can continue their coursework remotely until their disciplinary case is completed.
Elon did not identify the seven students barred from campus and did not say how many lived on campus or off.
In an Aug. 19 email to the Elon community, Dooley reminded students that "students who host events that violate state executive orders for gathering limits will face suspension and those in attendance will face disciplinary probation. As necessary, the university will also take interim action to remove students from campus as their cases are referred to Student Conduct for adjudication through our standard processes."
Elon has confirmed eight COVID-19 cases — all among students — since Aug. 14 and 18 total since the end of July, according to the university's COVID-19 dashboard. Sixty-three students are in quarantine because they have tested positive, were in close contact with someone who has the virus or are awaiting test results.
Here is Dooley's complete statement sent Thursday to the News & Record:
As of Wednesday morning, we have removed/restricted seven individuals from campus for allegedly hosting mass gatherings that violated the governor's executive orders. Final decisions about their cases are being determined through the standard Student Conduct process.
We also have reports of an additional 32 students attending those events. They are also facing student conduct charges for participating in mass gatherings in violation of the governor's executive orders.
The standard outcomes for being found responsible for those violations have been communicated in previous messages to the community that can be found on the university's Ready & Resilient website at www.elon.edu/rr.
Editor's note, Aug. 28: This story has been updated since it was published Aug. 27 to clarify the terms "removed and restricted."
Contact John Newsom at (336) 373-7312 and follow @JohnNewsomNR on Twitter.​
Concerned about COVID-19?
Sign up now to get the most recent coronavirus headlines and other important local and national news sent to your email inbox daily.