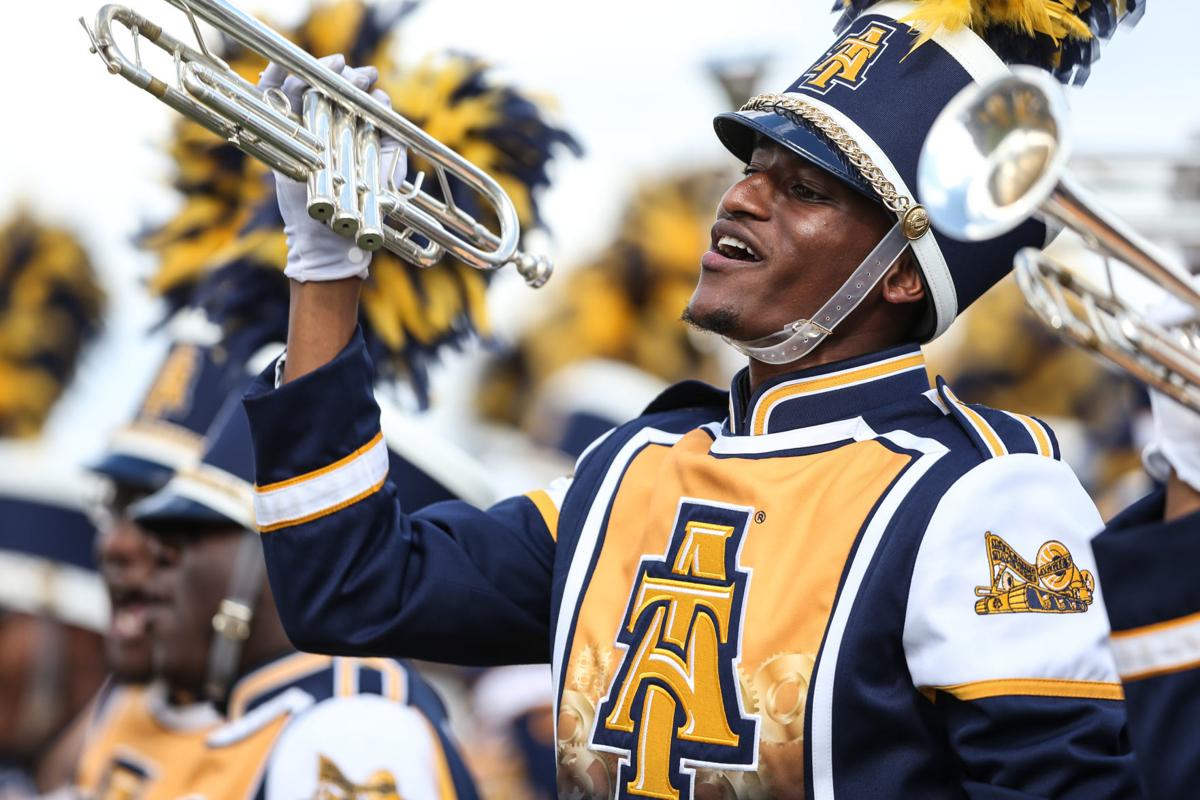 Students and employees are expected to come back to local colleges in the fall. Alumni at two area universities will not.
N.C. A&T and Winston-Salem State both announced Thursday that they have canceled nearly all homecoming events because of the COVID-19 pandemic that shows no clear signs of abating. Both universities have popular annual homecomings that draw big crowds to each campus for a week in the fall.
The two universities said the one exception is football: Both homecoming games will be held as scheduled. Winston-Salem State is scheduled to play Tuskegee on Sept. 19. N.C. A&T will play host to South Carolina State on Oct. 31.
A&T's announcement came at an online trustees meeting during which administrators ran through a long and detailed list of health and safety precautions for when employees and students return to campus.
In response to a question from a trustee, Ken Sigmon, A&T's vice chancellor for university advancement, said university leaders have been talking to alumni, performers, vendors, employees and others involved in putting on eight days worth of events with a combined attendance of more than 100,000.
Based on their feedback, Sigmon said, "we have decided that there will be no homecoming on campus this year."
In its official announcement, the university said canceling the homecoming events could help reduce the potential spread of COVID-19, which has infected nearly 50,000 people in North Carolina alone.
"Although we are deeply disappointed we will not be able to honor this highly-anticipated tradition," Teresa Davis, associate vice chancellor for alumni relations said in a statement, "we believe if we make the necessary sacrifices now, we hope to be able to see everyone next year, with even more anticipation, excitement and enthusiasm."
A&T's homecoming week was to have run from Oct. 25 to Nov. 1. The homecoming schedule normally includes several concerts, a parade, class reunions, the three-day Aggie FanFest and numerous other events for students, alumni and friends. A&T said it might hold some homecoming events virtually this year.
Winston-Salem State canceled its 2020 homecoming festivities for the same health and safety reasons as A&T. WSSU's annual event was to have run Sept. 13-19 and bring more than 10,000 people to campus.
"We know that Homecoming is a treasured part of the WSSU Experience and we share your disappointment at its cancellation for this year," the university said in a statement on its website. "COVID-19 has had a tremendous impact on nearly every aspect of our lives; we regret that our traditional Homecoming festivities are among the casualties of this pandemic."
Winston-Salem State said it might hold some homecoming events virtually and is considering a large-scale get-together for alumni and friends during the spring 2021 semester.
Though the football game against Tuskegee remains on the schedule, WSSU Athletics Director Etienne Thomas said it won't be considered the homecoming game.
A homecoming at a historically black institution like Winston-Salem State "is truly special and if we can't do it all the way, we don't want to do it halfway ..." Thomas said. "It's a shame that we can't have homecoming this year but I know a lot of our alums have reached out and want to stay safe so that's the most important thing as we move forward."
Both universities said they hope to resume their regular homecoming programming in 2021.
Winston-Salem Journal staff writer John Dell contributed to this report.
Contact John Newsom at (336) 373-7312 and follow @JohnNewsomNR on Twitter.​
Concerned about COVID-19?
Sign up now to get the most recent coronavirus headlines and other important local and national news sent to your email inbox daily.