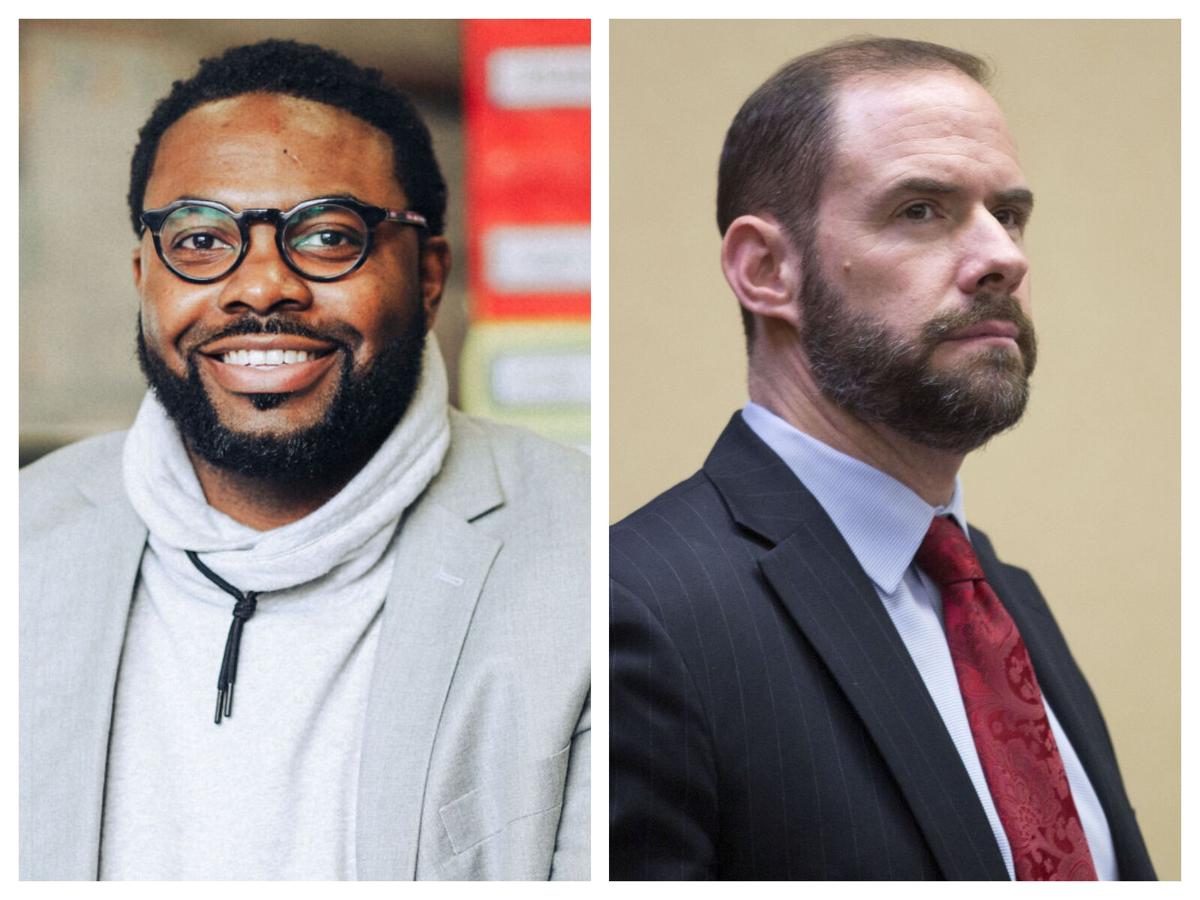 GREENSBORO — A first-time challenger is taking on a first-term board member for the District 3 Guilford County Board of Education race.
Republican incumbent Pat Tillman and Democratic challenger Blake Odum have different takes on the role of the school board in decisions on reopening schools amid the coronavirus pandemic. But both support the county school bond and a sales tax increase to support school construction on the November ballot.
The District 3 race is one of two contested school board races on the general election ballot. The two other races up for election this year for the nine-member board were essentially decided in the March primary. 
Tillman, who also works heading up business development efforts for THS Creative in Greensboro, said the board needs stability and experienced members as it wrestles with figuring out how to educate during the pandemic. 
"I feel like I've earned another four years," said Tillman, who was elected to his first four-year term in 2016. "I've really tried to listen, learn and lead." 
Odum, a youth development coordinator at Vandalia Elementary, nonprofit leader and motivational speaker, says he brings key experience from within the system.  
"I am highly motivated to be a voice from the front line," he said. "We need people who understand the inner workings of public education."
Odum said he supports allowing Superintendent Sharon Contreras to make calls on when to send students back to school, so long as the superintendent in turn is following the advice of local health experts. 
"If she is using the advice of the health professionals in Guilford County to make decisions, then she has my support," he said. 
He thinks the board should not overrule the superintendent under those circumstances. 
Tillman, however, said there could come a time when it would make sense for the school board to redirect the superintendent on school reopening. 
He said he could see a hypothetical situation where he could support the school district doing something that doesn't entirely line up with what the health department was advising, or support the school board taking a different tack from what Contreras had been thinking. 
In any such scenario, he stressed the importance of board members needing to receive relevant information before making decisions. 
Tillman is among board members who have tended to lean toward a quicker return to school. He nevertheless supports maintaining the choice for parents to keep their children learning remotely.
Odum said the Democratic Party stands on principles laid out in the U.S. Declaration of Independence and supports progress, solutions that benefit all, inclusivity and nondiscrimination. 
Helping to improve public schools means helping make a better county for everyone, he said, no matter their race, gender, sexual identity or orientation, political party affiliation, age, or whether they have school-aged children. 
He pointed to race equity training for teachers as a way to help better promote racial equity for students from historically disadvantaged groups in Guilford County Schools. 
Tillman said he is proud to be a Republican, but it is not a lens he uses in thinking about his decisions for the school board. 
"Never have I thought of what does the RNC think about CTE programs, or technology for students or any of the myriad of issues," he said, using acronyms for the Republican National Committee and career and technical education. 
Tillman agreed that there is more the district can do to promote racial equity for students from historically disadvantaged groups.
He pointed to a need to continue to expand and improve the district's CTE programs, citing some statistics presented by the school district that he said suggested narrowed racial achievement gaps among students participating in career and technical education. 
Tillman also stressed the need to make sure any and all students who are qualified to participate in Advanced Placement or other advanced courses get the opportunity to do so. 
Contact Jessie Pounds at 336-373-7002 and follow @JessiePounds on Twitter.​
Concerned about COVID-19?
Sign up now to get the most recent coronavirus headlines and other important local and national news sent to your email inbox daily.