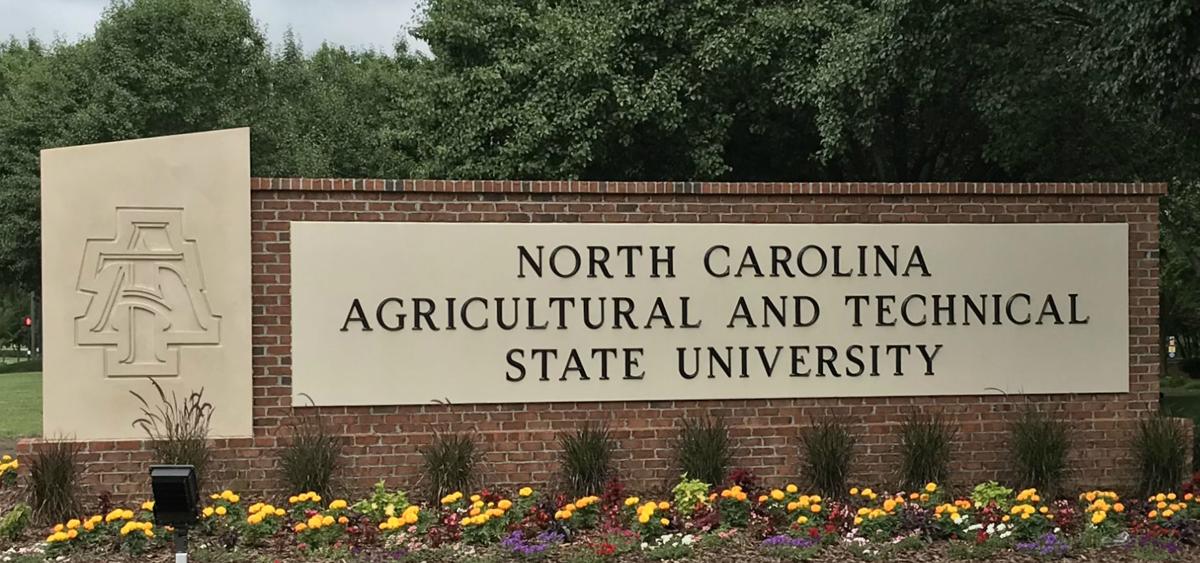 GREENSBORO — To stay healthy during a pandemic, a record number of N.C. A&T students are opting to take classes without stepping foot in a classroom.
But the increase in online instruction comes with a price: Chancellor Harold Martin told university trustees Monday that A&T is expecting a "worst case" revenue shortfall of about $14 million this fall because of several interconnected factors related to COVID-19. Martin said A&T can cover projected declines in tuition, housing, dining and athletics revenues.
Thirty-eight percent of A&T's students are taking all of their classes online this fall. Only 5 percent are taking all of their classes in an A&T classroom. The rest are enrolled in hybrid classes that mix both online and in-person instruction.
Students who take only virtual classes and don't come to campus pay about 18 percent less in tuition. Martin said A&T will collect somewhere between $3 million and $4 million less in tuition than expected.
Online-only students don't pay some student fees, including the athletics fee. Loss of that revenue, plus the cancellation of A&T's fall sports season, will mean the athletics department will bring in $2.5 million to $3 million less than usual.
A&T also reduced the capacity of several residence halls for health reasons and set aside an entire dorm for sick students. Martin said A&T has 3,700 students living in university housing this fall. All available beds are being used, but A&T has nearly 1,400 fewer students in campus housing than a year ago. Fewer students living on campus and eating in the dining hall — on-campus students must buy a meal plan — means housing and dining revenues will drop by roughly $6.5 million.
Martin said A&T will cover the shortfalls in two ways: through federal CARES Act money that A&T hasn't yet spent and unspecified cost-cutting measures that university officials are now working on. A&T has not laid off or furloughed any employees over the summer or at the start of the fall semester, Martin said.
"We are able to meet the revenue shortfall for our university without compromising the integrity of our institution," Martin told university trustees Monday.
Other news and notes from Monday's Board of Trustees meeting:
• A&T has reported 27 COVID-19 cases among students and employees since July 1, Martin said. Six of those positive tests were reported between Aug. 6 and Aug. 20. Unlike the three UNC System schools that have moved all classes online this fall, A&T has seen neither a sharp spike in cases nor clusters of cases in residence halls or off-campus apartments.
Martin said UNC-Chapel Hill, N.C. State University and East Carolina University moved to online instruction in part because campus leaders concluded that the rapid rise in COVID-19 cases would quickly overwhelm their ability to house students who had contracted or possibly been exposed to the virus. Martin said A&T has plenty of space available for students who need to be isolated or quarantined.
• Martin said A&T is expecting record enrollment of about 12,800 students this fall, up 2 percent from a year ago. A&T currently has a little more than 12,900 students enrolled, but Martin said the university expects about 100 to change their minds by Sept. 1, when A&T takes an official count of its enrollment. Whatever that official number is, A&T expects to remain the nation's largest four-year historically black college and university.
• Trustees approved spending for three projects: $550,000 to renovate the lower level of Bluford Library for faculty support; $475,000 to renovate Brown Hall, the former university bookstore, for graduate student support services; and $380,000 to build three new parking lots. A&T plans to add 70 new parking spaces by the football stadium, 45 next to the student center and 35 by Moore Gymnasium for students who live in the nearby Aggie Village complex.
Contact John Newsom at 336-373-7312 and follow @JohnNewsomNR on Twitter.​
Concerned about COVID-19?
Sign up now to get the most recent coronavirus headlines and other important local and national news sent to your email inbox daily.