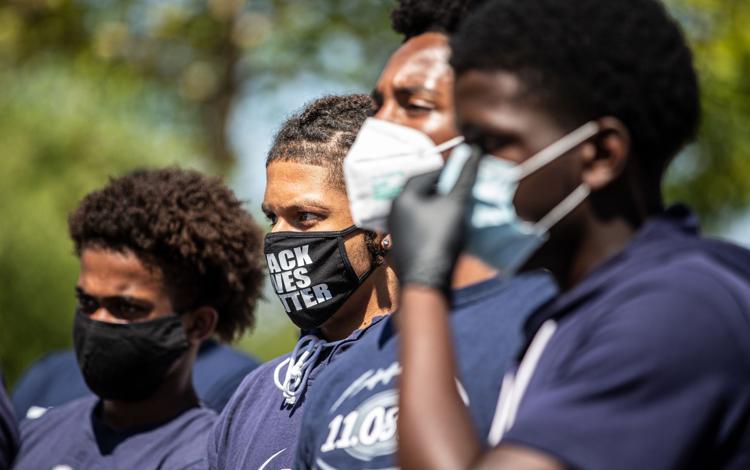 GREENSBORO — On a morning when most would have preferred to stay inside, Guilford County students, parents and coaches came out today to show their support for athletics and other extracurricular activities amidst the COVID-19 pandemic.
A crowd of 60 to 70 braved temperatures approaching 90 degrees outside Guilford County Schools' central office to make their voices heard at a rally organized by Grimsley senior Sincere Burnette with the support of Whirlies parents.
The group expressed concern about GCS's decisions to push back the start of workouts and marching band practice, with the latest postponement delaying things until at least Aug. 3. Among the high schools represented and wearing their colors and logos proudly at the rally were Dudley, Eastern Guilford, Grimsley, Northern Guilford, Page, Ragsdale, Southeast Guilford, Southwest Guilford and Western Guilford.
Bruce Baker, whose two sons are athletes at Grimsley, said his family "drove back from the beach last night so we could be here." Baker says parents are worried about the mental health of their students as much as the physical.
"My older son, Max, is an offensive lineman and it's his senior year of eligibility," Baker said. "His morale is down. They want to get out there. ... It's not everything to him, but he enjoys going out there. He enjoys the camaraderie with his friends, the fellowship, the competition."
Doug Robertson, Page's football coach, said he was at the rally "to support our kids and support coaches, too. This is what we do and it's our passion. Not having sports obviously changes our lives and our livelihoods in some cases. This being student-led, we want to support them because they support us as their coaches. I have a son (Tate) who's a ninth-grader, so I'm also here as a parent."
Despite the heat and humidity, the rally attracted "a bunch of different schools from across the county," Burnette said, "and I feel like that's a great way to get our message across. This is not just a Grimsley thing … this was never just a Grimsley thing … Everybody wants to play. Sports means a lot to everybody in different ways."
Guilford County Schools Superintendent Sharon Contreras did not speak to the crowd, but just after 10:30 two GCS officials did join the students, parents and coaches in the shade of some trees along North Eugene Street. Nathan Street, the district's director of fine arts, and Leigh Hebbard, the district's athletics director, walked among the crowd, with Street telling them GCS was listening.
"We support our students and our parents," Street said. "We support them coming out and voicing their opinions. We definitely want them to know we hear them."
One of the things Burnette wanted GCS officials to hear is that "playing football was how I made most of my friends."
"That's a connection I've built and I still carry on today," said the HSXtra.com All-Area linebacker. "I've known some of my teammates since I was 6 or 7. That connection for me is different. It's a different feeling you get when you're on the field or on the court. It's a connection that you just don't have with anything else."
Chuck Doak, Southwest Guilford's football coach, was one of the people who chose to speak to the crowd. He addressed the students first.
"It is amazing what you all had to go through the last six months or so," Doak said, "and the fact that you're standing here today in solidarity, showing what it means to be a senior in high school and what it means to you try and get this season back is outstanding!"
"I know Guilford County is doing everything it can to ensure that we get back to what we do and love safely," the Cowboys' coach added. "That is our goal. We want to be safe, because we want to see all you young people succeed and have your season. We want to see you go out and enjoy the teamwork, the togetherness, the love and compassion that you all share for each other. ... We're here for you. The coaches are here for you. Lean on us. Talk to us. Tell us what we need to do. Have a voice. Use that voice every opportunity that you get so that people hear it."
Morgan Lowman, a volleyball player preparing for her freshman season at Northwest Guilford, used that voice simply and succinctly.
"We just want to play sports and go to school," she said.
20200723g_spt_guilfordhssports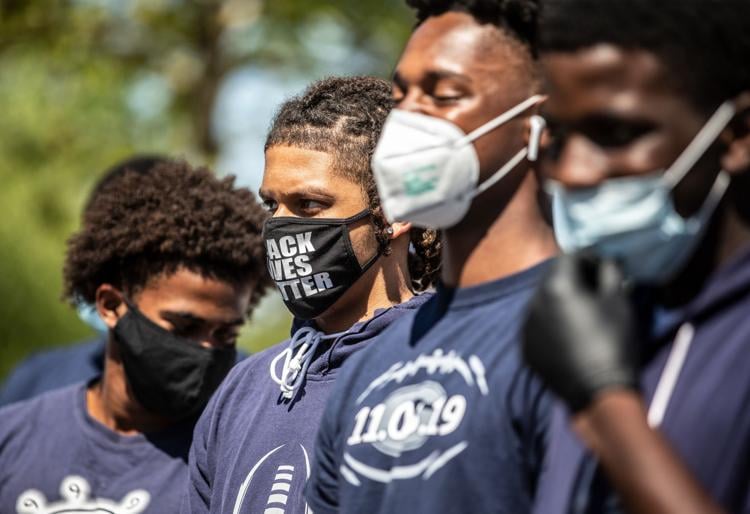 20200723g_spt_guilfordhssports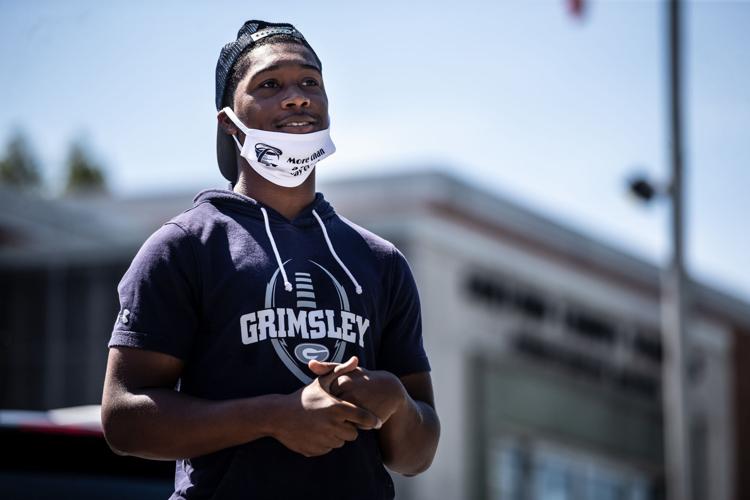 20200723g_spt_guilfordhssports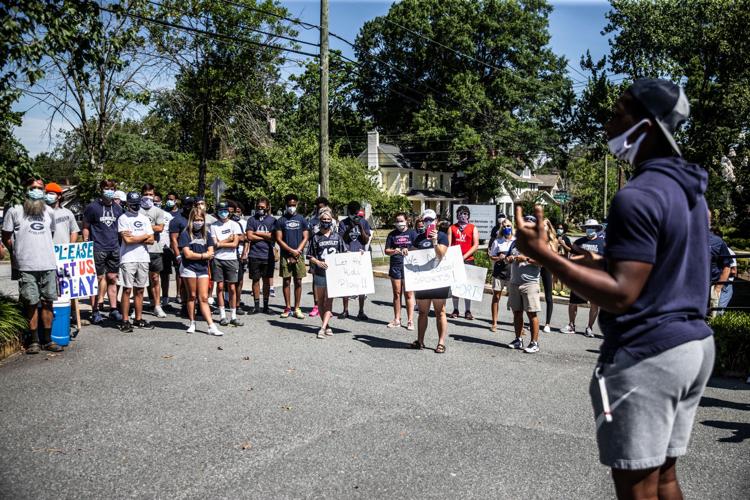 20200723g_spt_guilfordhssports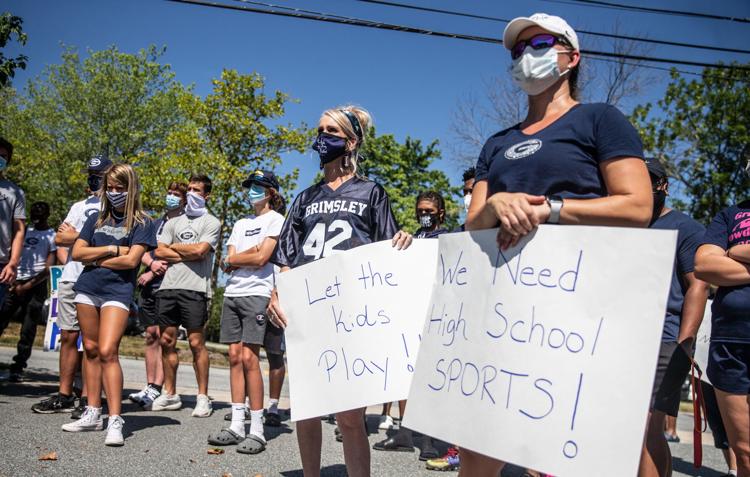 20200723g_spt_guilfordhssports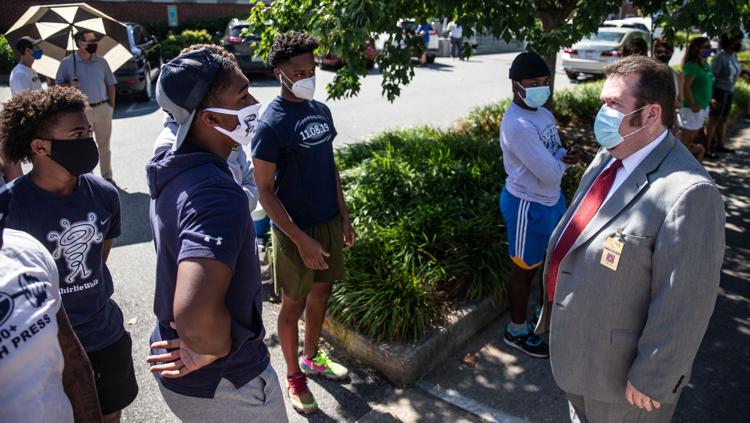 20200723g_spt_guilfordhssports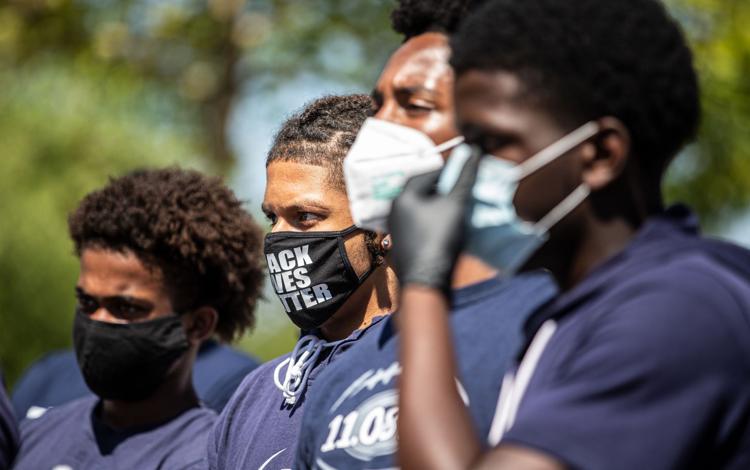 20200723g_spt_guilfordhssports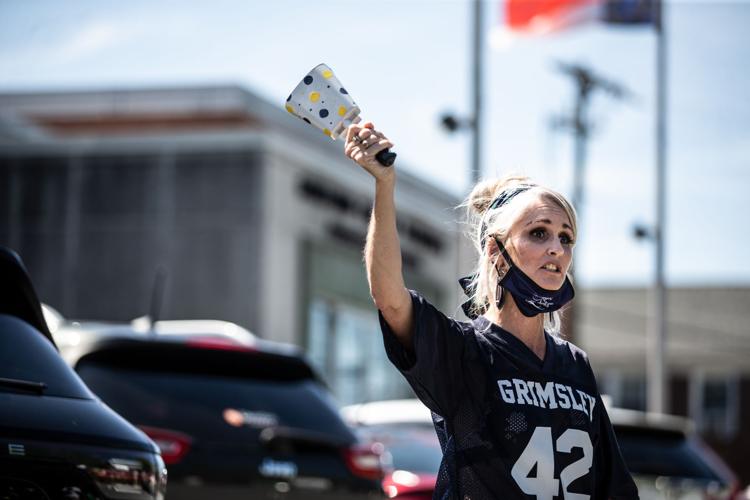 20200723g_spt_guilfordhssports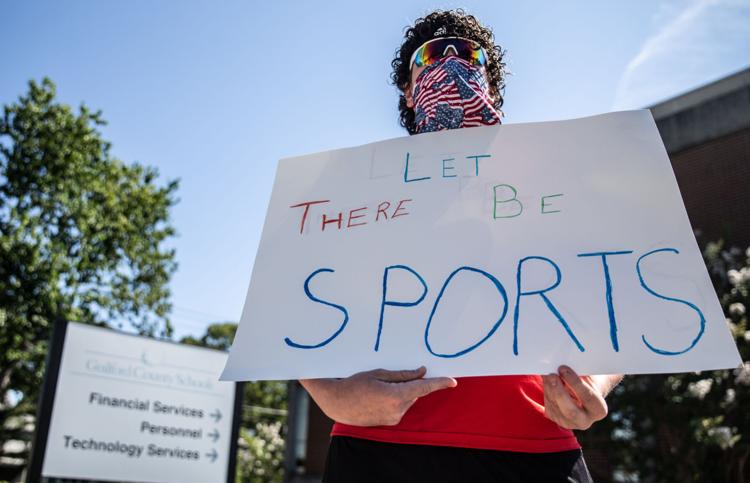 20200723g_spt_guilfordhssports
20200723g_spt_guilfordhssports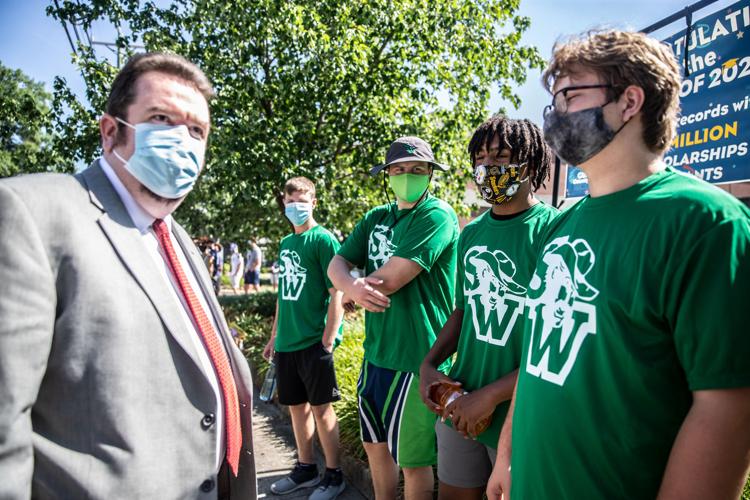 20200723g_spt_guilfordhssports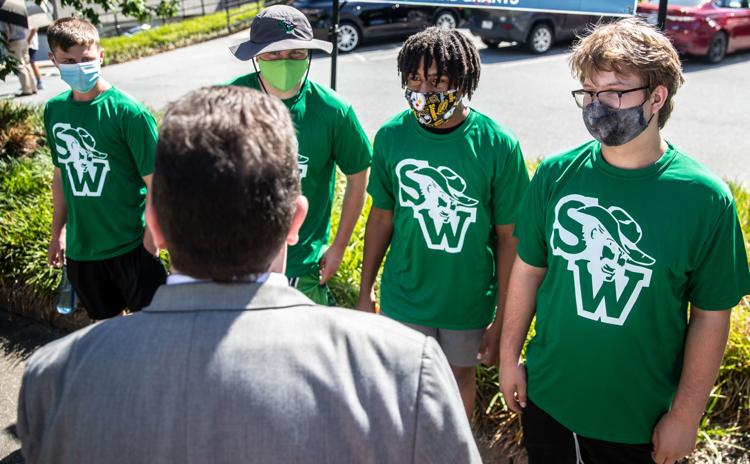 HIDE VERTICAL GALLERY ASSET TITLES