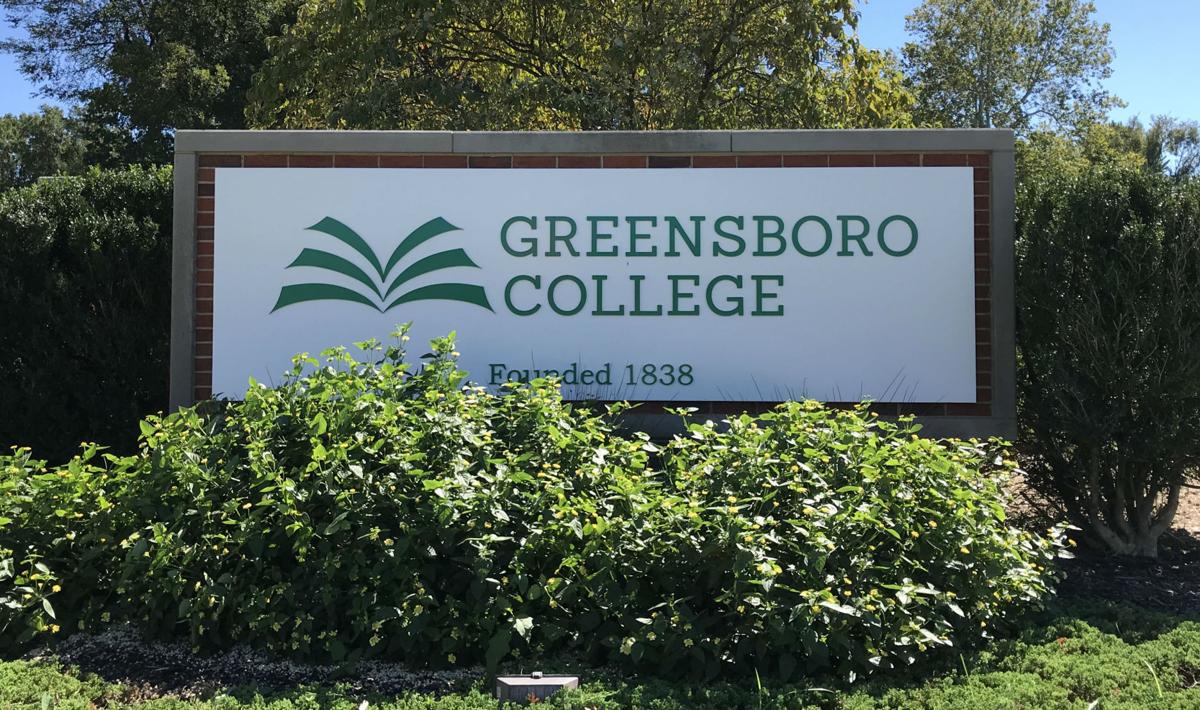 GREENSBORO — Greensboro College will slash tuition and fees by more than a third next year in a bid to attract more students and make it less costly for them to attend.
Starting in 2019-20, the college announced Monday that it will charge undergraduate tuition and fees of $18,500 — down from $29,140 this year. That figure doesn't include room, board, books or other related expenses.
As the cost of higher education continues to climb, Greensboro College becomes just the second private North Carolina school — and one of only a handful nationally — to make such a deep cut in its sticker price.
President Lawrence Czarda said in an interview that the college's new list price should attract more applicants — and increase enrollment over the long term — and help more Greensboro College students get their degrees while taking on less debt.
"We believe this is a way for families and students to better consider where there best fit is," said Czarda, who has led the college of about 1,030 students since 2010.
With its new pricing approach, Greensboro College will continue to award academic scholarships to top students and financial aid to needy students. (Nearly all Greensboro College students now get financial aid.) Czarda said many students will get smaller financial aid awards, but Pell Grants and academic scholarships will go farther because tuition and fees will decline by 37 percent.
The overall effect, Czarda said, should be to make it less expensive to attend Greensboro College.
"The students that we are very concerned about are those families who have to use debt to fund the education …" Czarda said. "We're fairly certain it will reduce debt to families and increase retention and progression to degree."
Greensboro College is making this change from what spokesman Lex Alexander calls a "position of strength." The dire financial troubles that once threatened to close the local liberal arts college are well in the past, and the college reached its $15 million fundraising campaign goal this summer — two years ahead of schedule.
The college recently has renovated some dorms and classrooms and upgraded its computer systems. It's about a year away from moving its student center into a renovated space, complete with a coffee bar, back to its main campus.
In recent years, the college has added some career-focused programs such as digital music production and human factors psychology to its traditional array of liberal arts majors.
Last week, the college learned that it had won a $2 million federal grant that will pay for, among other things, a new math instructor, a new student retention director, a new data management system, and a communication center with writing tutors and studios. These efforts are aimed at attracting and keeping students.
As the college for the past year considered a pricing change, Czarda and his team examined tactics used by schools across the country. One option included raising prices significantly because college-bound families often see high prices as a proxy for quality. Another was a four-year fixed tuition program used by Guilford College and the UNC System schools. Yet another was making just a small cut in price.
Greensboro College leaders were encouraged by reports that some other schools had seen higher enrollment and lower dropout rates after making double-digit percentage cuts to their list prices. Closer to home, the three UNC System schools that lowered in-state undergraduate tuition to $500 per semester saw big enrollment gains this fall.
The only other private N.C. school to make such a deep recent price cut is Belmont Abbey College near Charlotte, which sliced its tuition by a third in 2013. Five years later, Belmont Abbey's annual tuition remains at $18,500. Greensboro College won't freeze its new tuition but plans to increase prices by 2 to 3 percent annually starting in 2020. Before Monday's announcement, Greensboro College was considering a tuition increase of 4.5 percent for next fall.
As it weighed a pricing change, the college looked at its internal data. Czarda said school leaders noticed that a lot of students who expressed interest in attending Greensboro College didn't apply.
About 60 percent of this year's freshmen are first-generation college students, which means their parents didn't graduate from college. Czarda suspects that many of these families weren't aware that almost no one pays full price to attend a private college and were scared off by the price tag.
Greensboro College's advertised price for the 2018-19 academic year is $39,940. About three fourths of that amount is tuition and fees. The rest, nearly $11,000, is room and board.
"Parents in particular and the students, too, want a very personalized, small environment where they will have the support to really succeed," Czarda said. "But a lot of (parents of first-generation college students) see $40,000 and they stop. They no longer even consider Greensboro College. How can they even think about $40,000?"
Like most private colleges, Greensboro College advertises a high price but actually charges most students much less. Next year, Czarda said the college had planned to discount tuition and fees by about 55 percent — an increase of a couple of percentage points from this year.
Nationally, private nonprofit colleges offer an average discount of nearly 50 percent on their sticker price to new freshmen, according to the National Association of College and University Business Officers. That means for every $1 that colleges collect in tuition they spend 50 cents of it on financial aid for their students.
The issue looming over many private colleges is that they're raising the discount rate faster than tuition — which means they have less money available each year for faculty and staff salaries, campus improvements and services for students.
Discount rates have risen 11 percentage points in the past decade — an unsustainable trend, said Czarda, who said he has been sought out for financial advice from some schools with discount rates well over 60 percent.
Though Greensboro is just one of two private N.C. colleges to have made such a big cut to its sticker price, Czarda predicts other schools will soon follow.
"We believe that in the next few years this will become the standard practice," Czarda said. "There was no reason for us to wait any longer."
Contact John Newsom at (336) 373-7312 and follow @JohnNewsomNR on Twitter.​