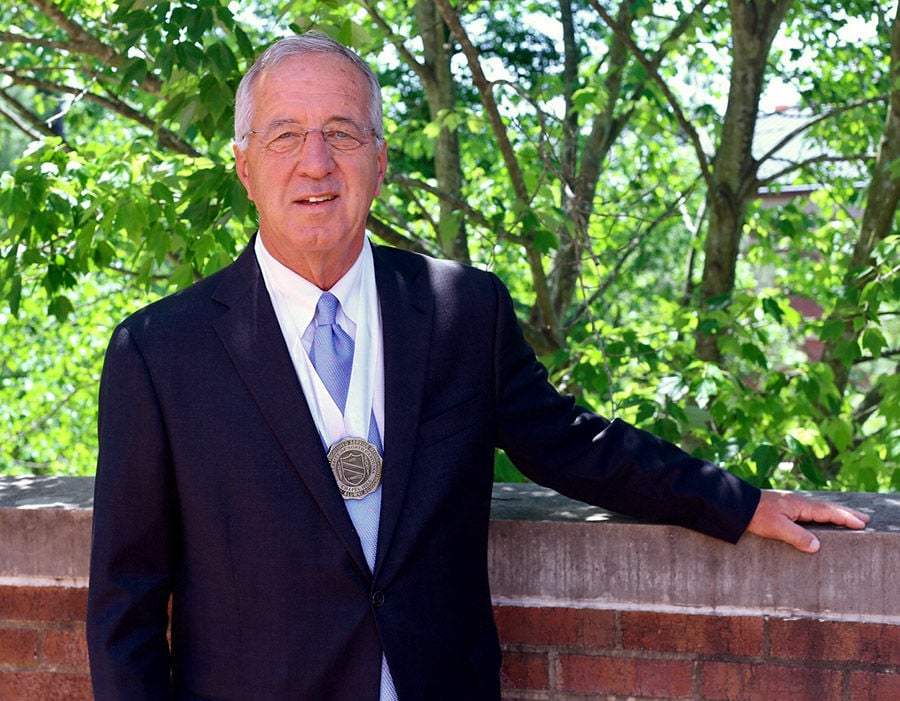 RALEIGH — Greensboro home builder Dwight Stone is the newest member of the UNC System's Board of Governors.
Stone was selected Friday by the N.C. Senate. His term will start Nov. 22.
"It certainly is an honor and a privilege to serve the state of North Carolina and try to improve higher education," Stone said in an interview Friday afternoon. "That certainly should be the goal of everyone on the BOG. I think it is."
Stone, 68, is a 1973 graduate of UNC-Chapel Hill. He has served on the university's Board of Trustees since 2013 and was board chairman from 2015 to 2017. He was on the UNC-CH search committees that led to the hiring of athletics director Bubba Cunningham and past chancellor Carol Folt and is on the current committee charged with finding Folt's successor. He also is past chairman of the board of directors of the Rams Club, the university's athletics booster organization.
In 2018, the UNC General Alumni Association gave Stone its Distinguished Service Medal, its top honor, for outstanding service to the university.
A Greensboro resident for more than 40 years, Stone is chairman of D. Stone Builders, a custom home-building company based in the city. His local civic leadership roles include a past presidency of the Greensboro Sports Council.
Though Stone has deep connections to UNC-CH, he said he has a great affinity for Greensboro's two state universities and has gotten to know the university and athletic leaders at both schools. During his time on the UNC-CH board, Stone said he has grown familiar with the other UNC System universities.
"It's not going to be about Chapel Hill," Stone said of his new role on the Board of Governors. "It's going to be about every school in the system."
Stone will serve the remaining two years of the term of former Board of Governors chairman Harry Smith, who announced earlier this month that he would leave the university system's governing board once state lawmakers named his replacement. Smith, who lives in Greenville, resigned as the board's chairman in September, citing the demands of a new business venture.
Stone will have to leave his current UNC-CH board positions to take his Board of Governors seat.
Stone will be one of just two Guilford County residents on the 24-member board that oversees the 17-campus UNC System. He'll join Marty Kotis, a Summerfield resident whose Greensboro company owns, develops and manages properties across North Carolina. Kotis was first appointed to the Board of Governors in 2013 and got another four-year term in 2017.
Contact John Newsom at
336) 373-7312 and follow
@JohnNewsomNR on Twitter.
Be the first to know
Get local news delivered to your inbox!