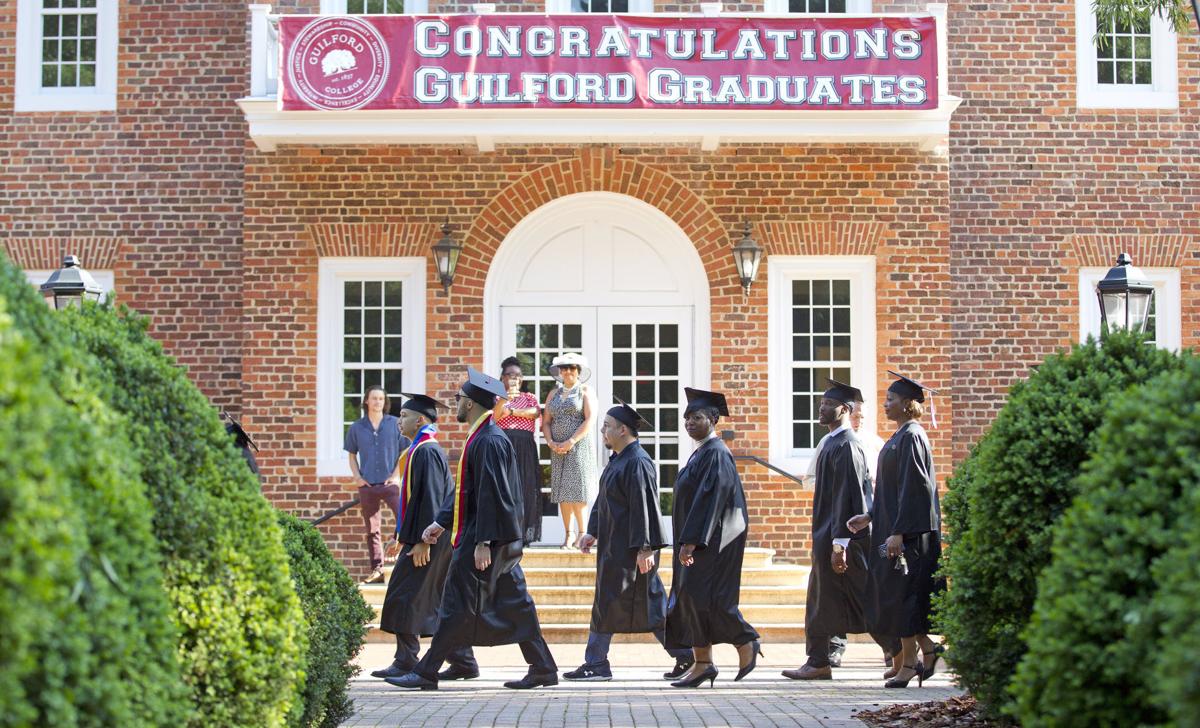 GREENSBORO — Guilford College has extended the furloughs of more than 130 employees through the end of July.
The furloughs were expected to last through at least Monday. But in an email to employees last week, President Jane Fernandes said the college will continue the furloughs until July 31, about three weeks before the start of fall semester classes.
"The impacts of COVID-19 continue to present financial challenges for the College," Fernandes wrote. "The Eastern Music Festival and other summer camps and programs normally held at the College each summer have been cancelled. With the exception of summer school, the College has very limited to no revenue for the summer months. Enrollment numbers will not be finalized for several months along with the uncertainty of the novel coronavirus."
Fernandes called the announcement "very difficult news for me to deliver to the community" and said she will "continue to pursue options that might allow us to bring furloughed employees back to work" sooner than July 31.
"Our mutual goal is the survival and flourishing of the College we all love," Fernandes added. "We are diligently working to restore our fiscal strength as we address both the unprecedented challenges and emerging opportunities in front of us."
The college furloughed 133 full-time and part-time staff members in early April. Those employees kept their health and other college benefits and were eligible to file for state unemployment. Not included among the furloughs were Guilford professors, who continued to teach online through the end of the spring semester.
Fernandes said in April that employees were furloughed from multiple departments, especially ones that worked directly with students when they're on campus. A petition put together in April by a Guilford student identified 11 Guilford offices with furloughed workers. That list included the athletics department, the student affairs office, the library, the student health center, the Bonner Center community service office and the Friends Center, which houses the college's Quaker ministry.
Many other U.S. colleges and universities have furloughed workers to cut costs after students left campus midway through the spring semester. According to the Chronicle of Higher Education, at least 190 schools across the country have laid off, furloughed or didn't renew contracts of at least 48,000 employees. Among the private institutions that have furloughed workers are Furman University in South Carolina, Northwestern University in Illinois and Washington University in St. Louis.
Guilford announced in early May that it plans to reopen for in-person instruction in August.
Contact John Newsom at (336) 373-7312 and follow @JohnNewsomNR on Twitter.​