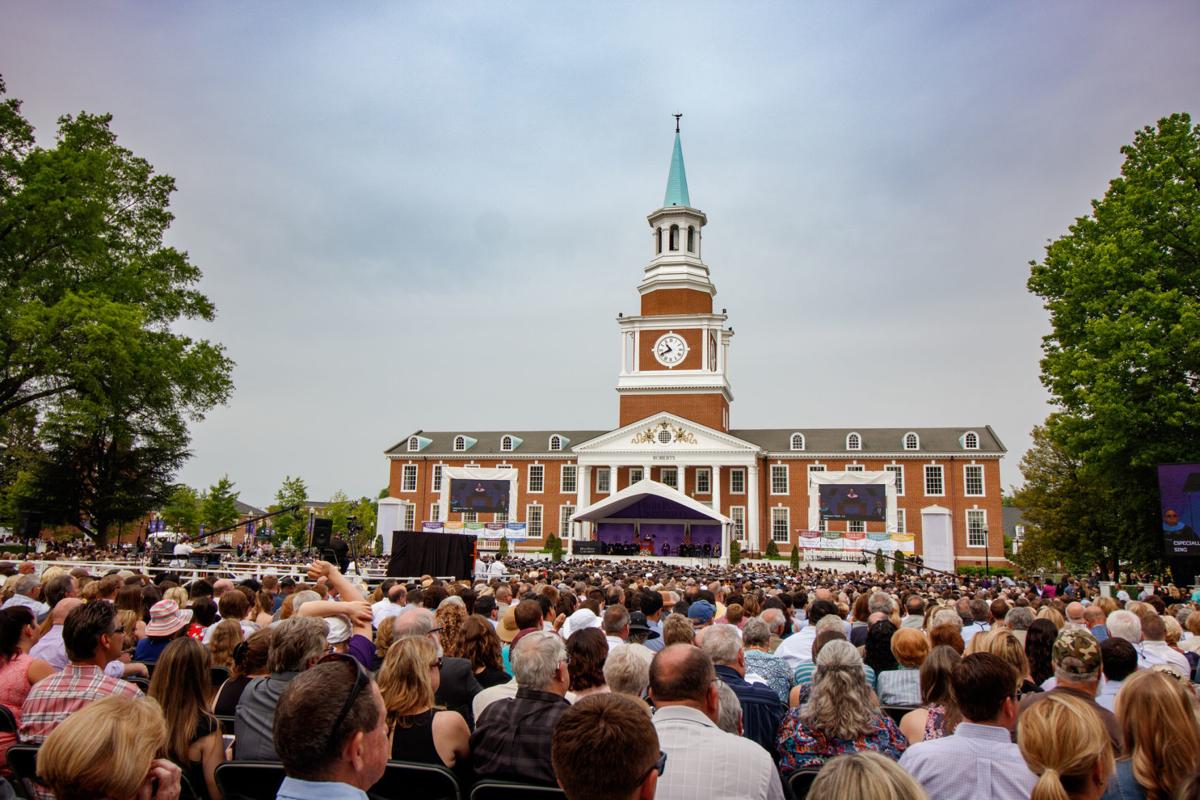 News and notes related to the coronavirus at area and state colleges and universities:
• High Point University has its first case of COVID-19.
In an email Wednesday to community members, the university said a student who is at home out of state has tested positive for COVID-19, the highly contagious respiratory disease. High Point said the student was last on campus Monday but "had limited exposure to public areas and did not visit university dining locations."
High Point, like other N.C. universities, has moved instruction online and told most students to leave campus. HPU's deadline for students to move out of university housing is Friday.
At least four other Triad schools have reported COVID-19 cases connected to their institutions. That list includes N.C. A&T, Elon University, Wake Forest University and Winston-Salem State University.
• Elon University School of Law has temporarily closed its downtown Greensboro campus. All campus buildings will close to students and employees at 5 p.m. Friday and stay closed through April 19. Online instruction will begin Monday as scheduled as the law school starts its spring trimester after a week-long spring break. In-person classes and meetings remain suspended through April 19.
• Elsewhere in North Carolina, two UNC System schools are dealing with their first cases of COVID-19.
An East Carolina University student has tested positive for COVID-19, Greenville TV station WITN reported Thursday. The health department in Pitt County said the student became ill while traveling in Florida. The student is in isolation at home at has not been on campus since returning from spring break, the TV station reported.
UNC-Asheville said Thursday that a student was diagnosed with COVID-19. The university said the student lives off campus and had not been on campus since March 6. UNCA said it's "confident that there is no risk to the campus as a result of this particular case."
• Where are refunds for campus housing and dining after coronavirus forced most students off campus? They're still being discussed, UNC-Chapel Hill leaders told reporters in a videoconference after Thursday's Board of Trustees meeting.
Richard Stevens, chairman of the UNC-CH board, said he expects the UNC System to announce a plan for all state universities next week. The UNC System office previously promised a decision after April 1 as each school has been consumed with shutting down most on-campus operations and moving classes online.
Chancellor Kevin Guskiewicz said potential refunds and other lost spring semester revenues could hit university budgets hard.
"We'll need some help from the General Assembly," Guskiewicz said. "I'm optimistic they'll see the need."
Guskiewicz said he's continuing to ask graduating students how they would like to celebrate commencement, which has been postponed from May 10. He said options include holding commencement in conjunction with October's University Day or November's homecoming or combining it with Winter Commencement in December. Few students like the idea of having a virtual celebration in May. The most popular option, he said, is holding graduation in August.
• The UNC System has suspended most human resources activities it considers nonessential. These suspended activities, listed in a Tuesday memorandum from UNC System President Bill Roper, includes hiring new employees, creating new positions and adjusting salaries. There are several exceptions. Universities can continue to hire people for health care and clinical operations needed to support a coronavirus response.
The hiring pause could delay the ongoing searches for new chancellors at several UNC System schools. The Daily Reflector in Greenville reported Wednesday that the ECU search committee will take a couple of weeks off before going back to recruiting candidates and reviewing applications.
• UNC System schools have set up emergency funds to help students who have been displaced from university housing or have lost campus or off-campus jobs due to campus shutdowns and government actions to respond to coronavirus.
These funds help students buy food, pay rent, travel home and get internet access to take their classes online. To donate to an emergency fund at a particular UNC System school, click here.
Contact John Newsom at (336) 373-7312 and follow @JohnNewsomNR on Twitter.​