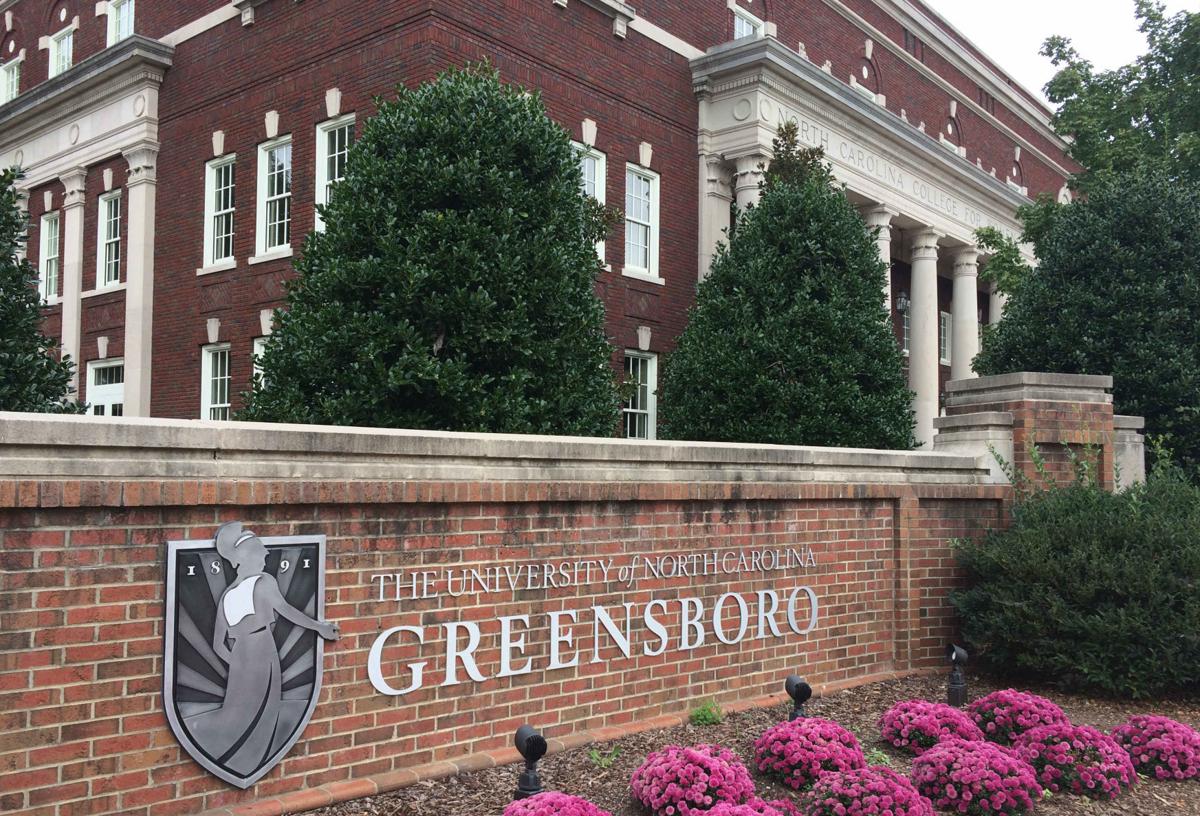 GREENSBORO — UNCG will offer a pass-fail option to its students this semester, and GTCC has closed its campuses and extended online classes through the end of the semester.
Both announcements came out Friday, hours before a stay-at-home order takes effect throughout Guilford County due to the spread of COVID-19.
UNCG told undergraduate and graduate students that they can choose to get grades of satisfactory or unsatisfactory instead of traditional letter grades for the current spring semester. Students must opt in to this pass-fail option for each course by June 1. Grades of "S" will award academic credit and count toward major, degree and graduation requirements. The S/U grades won't be calculated in a student's grade-point average.
UNCG also said that it is extending the period to withdraw from courses until June 1. Any courses that students quit this semester won't count toward the UNC System's cap of dropping four courses over a student's time in college. UNCG told students that transcripts will note that the spring 2020 semester was affected by the coronavirus pandemic.
"For now, we are hopeful that this will relieve a bit of the pressure you are feeling. We encourage you to focus on your studies and do your best to complete the semester successfully," Provost Dana Dunn and Vice Provost Andrew Hamilton wrote in a letter to UNCG undergraduates. "In the event things do not turn out as desired, these temporary policies will provide you with academic 'relief' and prevent this disruption from interrupting your academic progress."
GTCC, meanwhile, said Friday it is closing all campus buildings effective 5 p.m. Friday. The college had previously shut down its Greensboro, High Point, Cameron and Aviation campuses and said it would postpone its May 7 commencement. This latest change closes the library and several other buildings on the main campus in Jamestown.
GTCC also told students that it's extending the time classes will remain online or won't meet at all. The college previously announced that changes to spring semester classes would remain in effect through at least April 6.
This week, GTCC said in-person labs, workforce and continuing education courses, which include off-site and customized training classes, will remain suspended through at least April 19. Curriculum classes that have been converted to an online format will continue to meet remotely through May 2, which is the end of the spring semester.
The college also said it has canceled spring semester work-based learning and off-site clinical curriculum classes.
"Our faculty and staff are available as they work from home and will continue to serve students remotely," GTCC President Anthony Clarke said in a statement. "GTCC remains open for business."
Contact John Newsom at (336) 373-7312 and follow @JohnNewsomNR on Twitter.​
Concerned about COVID-19?
Sign up now to get the most recent coronavirus headlines and other important local and national news sent to your email inbox daily.