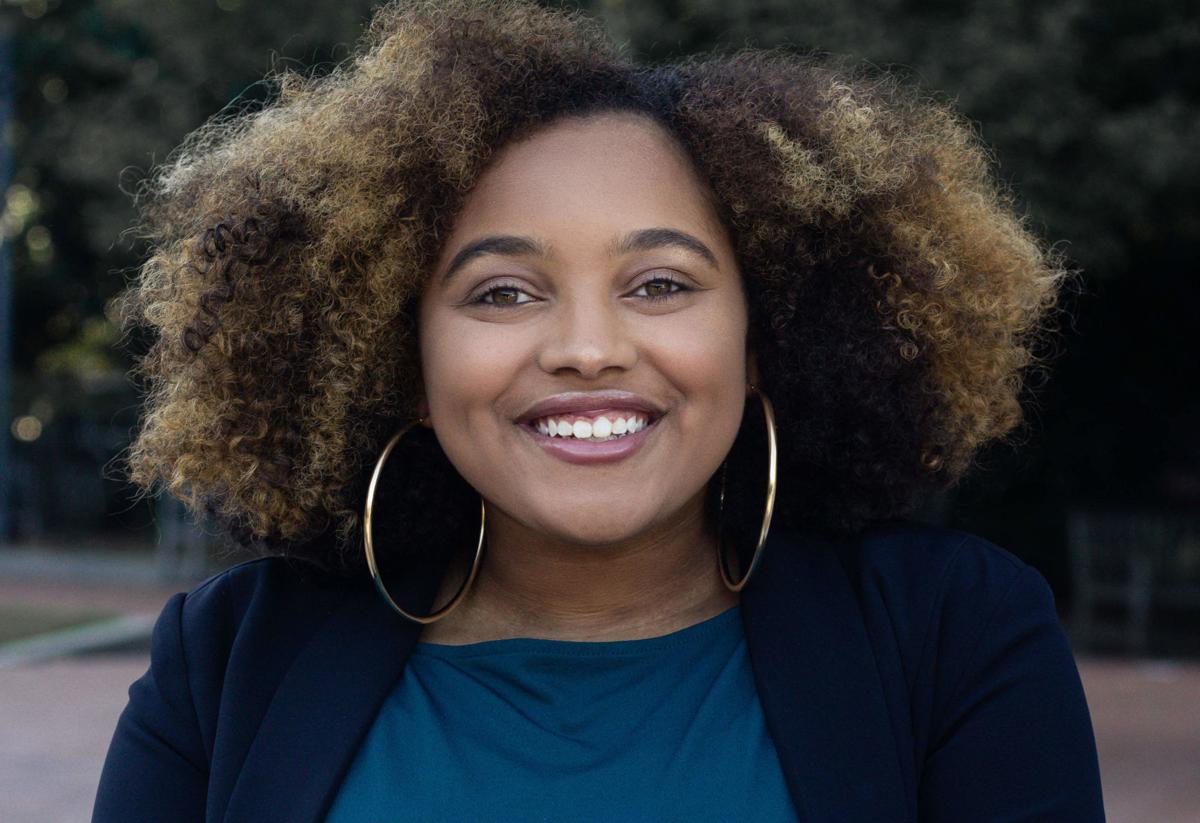 GREENSBORO — In only one year at N.C. A&T, Kiara Nelson has worn a lot of different labels.
Midwesterner. Transfer student. Entrepreneur.
As Nelson prepares to start her senior year at A&T, she can add one more title: the nation's top intern.
Nelson on Thursday was named 2019 Intern of the Year by WayUp, a website that helps college students and recent college graduates find internships and jobs. 
"It means a lot to this small-town girl," said the 20-year-old Nelson, who grew up in the sparsely populated southern tip of Illinois. Her high school graduation class numbered just 27. Most stayed close to home.
"It's not only beneficial to me," Nelson added in a telephone interview Thursday. "It's an achievement for my hometown. Leaving can have great rewards."
Nelson left her small town in Illinois for Howard University in Washington, D.C. She transferred after two years to A&T, where she's majoring in journalism and mass communications with a concentration in mass media production. (Nelson said she switched schools because A&T is less expensive than Howard, even for an out-of-state student like herself.)
Nelson also runs her own business, Natural Boss Branding, a brand development and graphic design firm that works with other small businesses owned by women of color.
Nelson has held internships for three straight summers. After her first year at Howard, she interned in Los Angeles with Blavity, a website for African American millennials. The next summer, she interned at Progressive Business Media, a Greensboro communications company that serves the home furnishings and other industries.
This summer, she landed a 10-week paid internship in Mooresville at the corporate headquarters of Lowe's, the home improvement chain.
Nelson said she was proud of herself for starting her internship search in the fall, months earlier than she had in the past. But there was one problem: between accepting and starting her internship, Lowe's eliminated the department where she was supposed to work.
The company asked: Would she be interested in another department? Maybe online support?
"My first thought was that it's coding, and I didn't know how to code," Nelson said. "But it wasn't. They were like, you'll learn (the job) when you get here."
Instead of spending the summer immersed in social media and email newsletters as she had planned, Nelson tended to the Lowes.com website. Customer and employee concerns — wrong prices, missing pictures of merchandise, online buttons that didn't work when you clicked on them — came to her department. She helped figure out how to fix those problems.
"That taught me not to limit myself," Nelson said. "I now know I can do something if I have the proper training and apply myself."
Nelson nominated herself this summer for the WayUp contest. She urged friends, family and her social media followers to vote for her online. She even created a "how to vote" online graphic that she thinks caught the eye of the contest judges.
A WayUp spokeswoman said a panel of judges considered several factors, including personal accomplishments and creativity in rounding up online votes. The judges also were impressed that Nelson juggled a full-time internship and her brand business while taking on side projects in other Lowe's departments. One of those projects was designing an in-store graphic for the Lowe's employee relief fund.
For being named national Intern of the Year, Chegg, the college textbook rental company, gave Nelson $1,000 to spend on its website. The award gives her an impressive line to add to her resume. That's important, as Nelson expects to graduate from A&T in May, and she's already thinking about her job search.
Nelson learned she won the contest on the final day of her Lowe's internship. She was at lunch with her boss when she opened an email from WayUp.
"I started crying. She started crying. The whole room started screaming," Nelson said. "Then I had to call everybody I knew."
Advice for interns
Kiara Nelson, a rising senior at N.C. A&T and WayUp's 2019 Intern of the Year, shares these three tips for current and prospective interns:
• Develop networks with the people you work with. There's no telling who might be able to help you down the line.
• Put your all into the work. Something that seems small to you might be a big deal to your boss — or their boss.
• Don't be afraid to ask questions. Workplaces often have their own acronyms and jargon. When Nelson asked her Lowe's co-workers about numerous in-house terms, "they made me an abbreviation booklet," she said. "I was educated pretty quickly."
Contact John Newsom at (336) 373-7312 and follow @JohnNewsomNR on Twitter.​