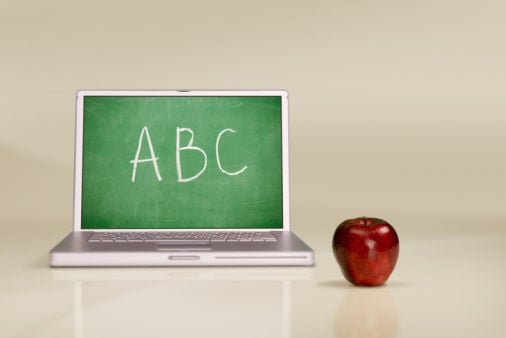 GREENSBORO — Signing up for one of Guilford County Schools' new virtual academies means families will be guaranteed online learning all school year if they want it, Chief Academic Officer Whitney Oakley said Monday.
As of late Monday morning, between 2,000 and 3,000 students had registered for the virtual schools since registration opened on July 14. At this point, enrollment in the new virtual academies is a small fraction of the district's total expected enrollment of between 71,000 and 73,000 students.
The deadline to register for the new virtual academies is Aug. 1. Though the district may be able to extend that deadline, Oakley said, interested families are asked to sign up now so the district can plan for staffing.
The new virtual schools are free and open to any students who live inside the district's attendance boundaries. There is no longer a limit on enrollment for either academy. The district eliminated its enrollment caps once it saw the community's support for the option, Oakley said.
The academies are hoping to attract students and families willing to commit to online learning longterm. If a family signs up for the virtual academies and changes its mind prior to the start of school on Aug. 17, that's OK, Oakley said. Once the school year starts, families are asked to stick with the academies through at least the end of the first semester. They would not have the option to transfer back to regular schools mid-grading period.
Students enrolled in magnet programs can sign up for virtual academies without losing their spots and can return the next semester or school year.
Students in grades K-5 can enroll in the Guilford eLearning Virtual Academy, which will have a school office at Hunter Elementary in Greensboro.
Students in sixth through eighth grades can enroll in Guilford eLearning University Prep, which will have an office at Jackson Middle School in Greensboro.
High School students can sign up for the eLearning University Prep program, while remaining assigned to their home high school.
"Our high school students are not changing schools when they register," Oakley said.
AP classes will be available for high school students in the virtual academy program, she said. Many high school courses already are offered online, she said.
School board members are expected to vote July 28 on a plan for the district for the 2020-21 school year. In the midst of the COVID-19 pandemic, district leaders are weighing a range of options, most including some mix of online and in-person instruction. Even students not enrolled in the virtual academies should expect some online learning this year.
It's also possible that school leaders could choose not to reopen any schools and keep everyone on online learning all year long.
Oakley said there are likely to be some differences in what students in the virtual academy get for their learning, versus what other students might get if regular classes are taught remotely for part or all of the school year.
Remote learning for students in the typical schools, she said, would "look a little more like the traditional school program as we know it," following the regular school day schedule.
The virtual academies, designed for virtual learning from the start, may use different online tools, Oakley said. They may also offer a little more flexibility for students.
Information on the district's website suggests that the virtual academies would include some live instruction from teachers and some independent study.
Contact Jessie Pounds
at 336-373-7002 and follow
@JessiePounds on Twitter.
Concerned about COVID-19?
Sign up now to get the most recent coronavirus headlines and other important local and national news sent to your email inbox daily.