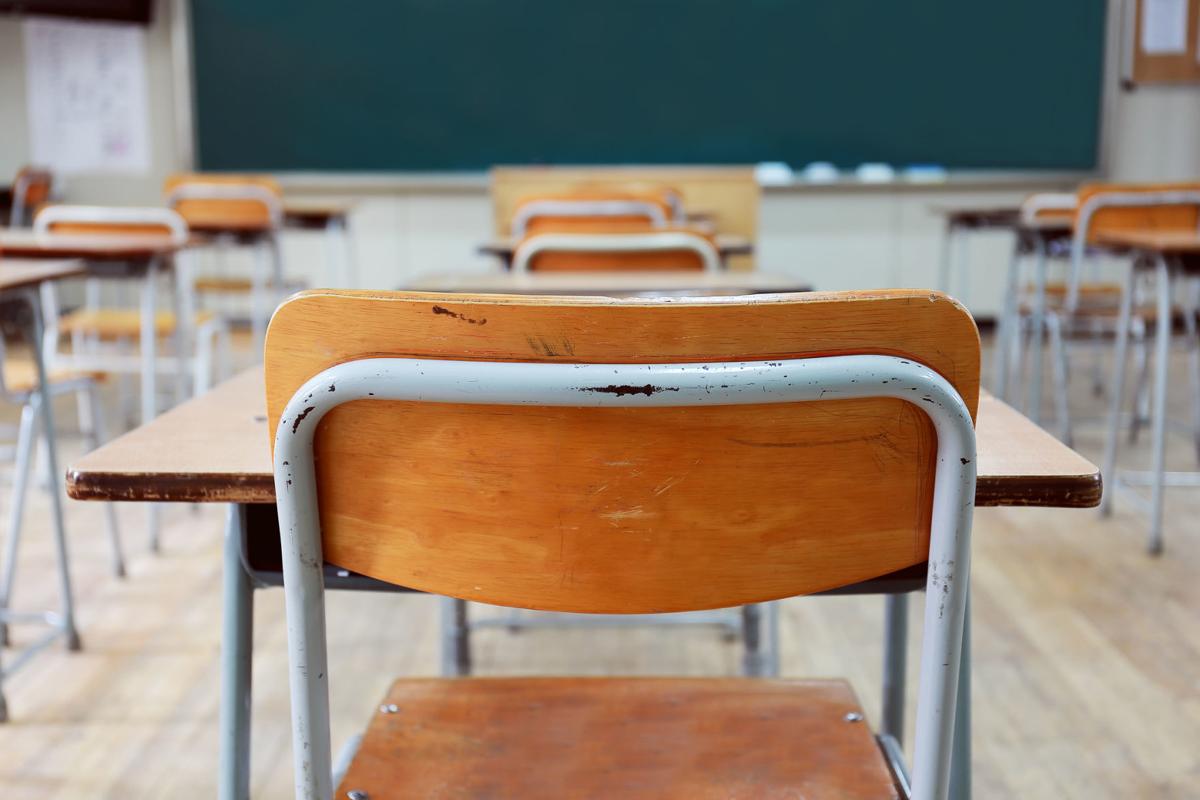 GREENSBORO — Students in Guilford County Schools will continue to start their day five minutes earlier.
Midway through last academic year, the district added five minutes to the beginning of the day as a way to make up time lost to bad weather, including back-to-back hurricanes.
Tony Watlington, the district's chief of schools, confirmed Tuesday the longer school day this school year in an interview with the News & Record after a parent who was unhappy about the situation brought it up in the public comment period at the Guilford County Board of Education meeting.
Watlington said school administrators thought they would just add the "makeup minutes" for only that spring semester but later changed their minds.
"This will give us a kind of safety net, if you will," he said.
The board has been reluctant to use spring break as makeup days and often has added them to the end of the year.
However, adding days at the end of the school year can lead to problems with the graduation schedule, Watlington said. He also said some people feel extra days tacked on after tests have finished aren't very useful for instruction.
Rebekah Sokol, the High Point parent who spoke during the meeting, criticized a move she said would increase the hectic nature of mornings for families. She also said the district should have put the change to a vote by the board, or at the very least made a public announcement before now, rather than letting families find out through their schools.
Watlington and Chief Operations Officer Scott McCully said the choice was made over the summer. They are not required to have the board vote on it, Watlington said, adding that board members were told about the decision.
"We know we should have announced this sooner, and we will be upfront about apologizing about that," Watlington said.
Kiser Middle
A group of Kiser Middle School alumni and their allies spoke during Tuesday's public comment period to urge the school district not to close the school.
Kiser was one of 10 schools that MGT Consulting Group recommended closing within the next decade or so as part of a study of the district's facilities. The group also recommended replacing 27 other schools. The consultants made those recommendations based on factors such as the condition of school buildings and expected enrollment in various areas of the county.
Superintendent Sharon Contreras was not entirely satisfied with MGT's recommendations, for a variety of reasons. She has asked district staff to come up with a plan for Guilford County Schools going forward.
District administrators are working with Cooperative Strategies, a new consultant, to build a master plan for the district, working from the data MGT provided in its report.
McCully said he expects the district will present a recommended master plan sometime this fall.
Those who commented about Kiser's fate Tuesday included alumni, parents, a student, and a former long-time principal, Robert W. Barrett. They wanted school administrators and board members to consider their positive viewpoint of Kiser in making any decision about what, if any, schools the district might need to close.
They brought up Kiser's high growth scores on state tests in recent years and its location adjacent to Grimsley High School. They pointed to what they said was the diversity of Kiser's student body, and a tradition of inclusion and high expectations at the school.
Alumna Lynn Gordon put some of her comments into song, to the tune of "Edelweiss" from "The Sound of Music."
"Remodel Yes, Close No," she sang. "Keep Kiser Middle School Alive."
Contact Jessie Pounds at 336-373-7002 and follow @JessiePounds on Twitter.