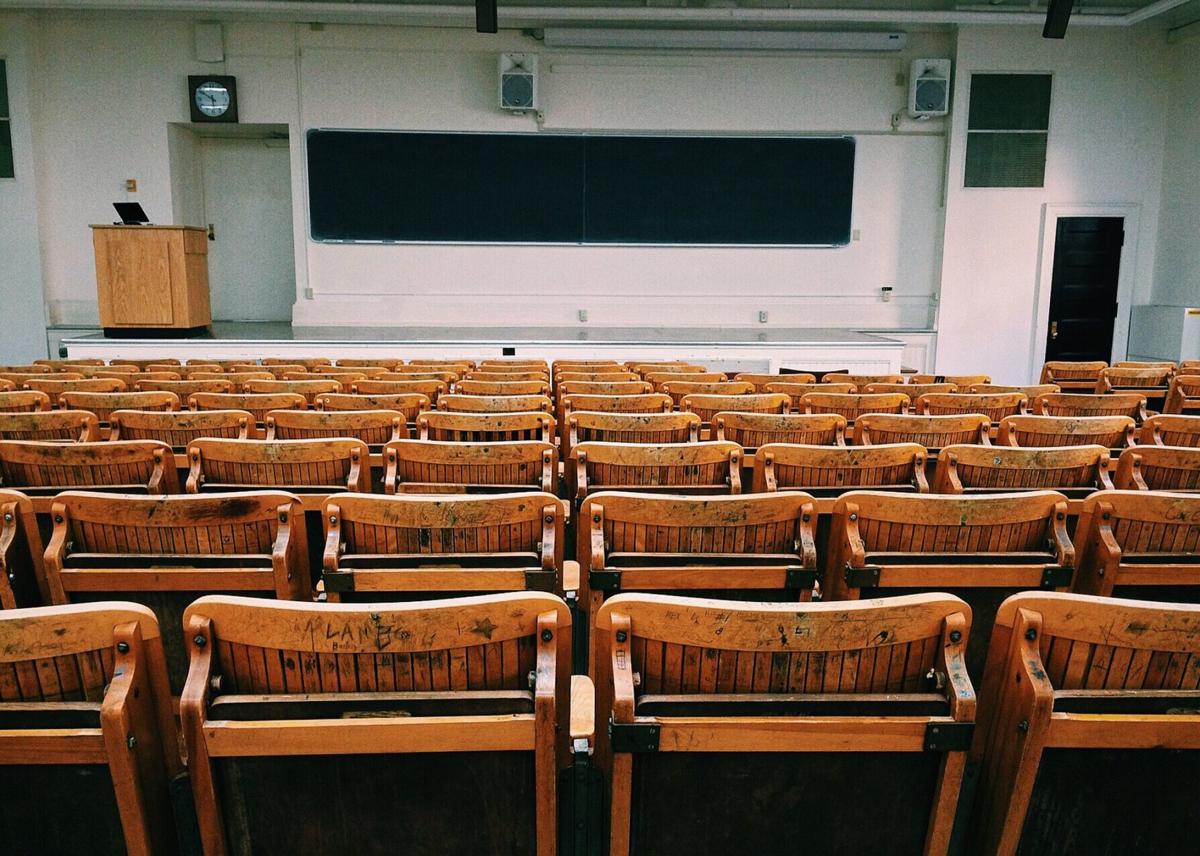 CHAPEL HILL — UNC System schools will be test-optional for 2021. 
The system's Board of Governors on Thursday approved a one-year waiver from the requirement that prospective first-year students submit an ACT or SAT score when they apply for admission.
The UNC System's chief academic officer told board members that students still can submit test scores and the state's 16 public universities can consider these scores as part of a student's application.
But standardized test scores won't be required for 2021 admission because of the uncertainty surrounding COVID-19. Several ACT and SAT test dates were canceled in the spring and summer. Though both tests are scheduled for multiple dates over the fall, it's unclear if the tests actually will be given.
Here's the original story posted at 4:45 p.m. Thursday:
High school students who want to attend UNC System schools might get a break on test scores.
The UNC Board of Governors will vote Thursday morning on a proposed one-year waiver of the requirement that applicants submit an ACT or SAT score when they apply to North Carolina's 16 public universities. The board's educational policy committee narrowly approved the request for a waiver Wednesday.
COVID-19 has made it hard to schedule college entrance exams since March. The College Board — the SAT's parent company — and the ACT both canceled test dates throughout the spring and summer because of the pandemic. Kimberly van Noort, the UNC System's chief academic officer, told committee members that it's unclear if either test will be given in the fall because the virus is still present.
Van Noort said about 250 U.S. colleges and universities have temporarily waived testing requirements for one or more years. That number includes Duke University, which won't require applicants to submit test scores for the next year; and Davidson College and Elon University, which will both be test-optional for the next three years. The ranks of temporarily test-optional schools also include elite institutions such as Stanford University, the Massachusetts Institute of Technology and all eight Ivy League campuses.
The National Center for Fair & Open Testing, or FairTest, which tracks college admissions testing policies, says more than half of the nation's four-year colleges and universities have suspended test requirements for 2021 or permanently.
Admissions officers at N.C. State University and UNC-Chapel Hill told Board of Governors members Wednesday that asking their applicants to turn in test scores when other schools won't ask for them would put their institutions at a competitive disadvantage.
They also said requiring test scores during a pandemic puts even more stress on college-bound seniors, many of whom will start the school year online and aren't sure they'll be able to sit for a test in the coming months.
Stephen Farmer, vice provost for enrollment and undergraduate admissions at UNC-Chapel Hill, said the No. 1 question on the minds of applicants and their parents is whether the university will require test scores.
"Students are mostly willing to do what we ask them to do provided that they can do it," Farmer said. "What we have right now is a situation where students literally cannot fulfill the requirement that we're asking them to fulfill. It's causing a lot of unconstructive worry for students and families."
Because North Carolina requires juniors in the state's public high schools to sit for the ACT each February, most members of the class of 2021 will have a test score to submit, van Noort said. But about 9,000 students missed the test and haven't made it up, and many private-school and home-school students haven't taken either the ACT or SAT. The N.C. students who took the ACT in the spring, she added, haven't had a chance to take it again in hopes of improving their scores.
The committee's vote was 3-2. Steve Long, one of the board members who voted against the plan, said both the SAT and ACT have scheduled numerous test dates throughout the fall. He also said that about half of U.S. states, like North Carolina, require high school students to take one of the two college entrance exams, which suggests that many prospective students will be able to submit test scores.
Long, who described himself as a big proponent of standardized testing, suggested that UNC System schools still require test scores but have students sign a certificate if they were unable to take a college exam because of COVID-19.
"I don't think it's necessary to completely waive the policy when you have much less drastic alternatives," Long said. A signed certificate, he added, "would be much less drastic."
If approved Thursday, the waiver would mean that students who want to enroll at a state university as freshmen in the spring, summer or fall semesters in 2021 would not have to submit SAT or ACT scores. The testing requirement would resume in 2022. 
The Board of Governors in March approved new minimum freshman admissions standards that put less emphasis on test scores. Under the UNC System's long-standing policy, prospective students had to meet minimum standards for both grades and test scores before they could apply. The new policy requires a student to have either a 2.5 high school grade-point average or post a minimum test score (19 on the ACT, 1,010 on the SAT) — but not both — to be considered for admission.
The UNC System's new policy requires all freshman applicants to turn in a standardized test score when they apply. The waiver, if approved Thursday, would remove this test-submission requirement for one year. 
According to FairTest, 24 private North Carolina colleges and universities are currently test-optional. Two area schools — High Point University and Guilford College — no longer require test scores. Wake Forest University has been test-optional since 2008.
Contact John Newsom at (336) 373-7312 and follow @JohnNewsomNR on Twitter.​