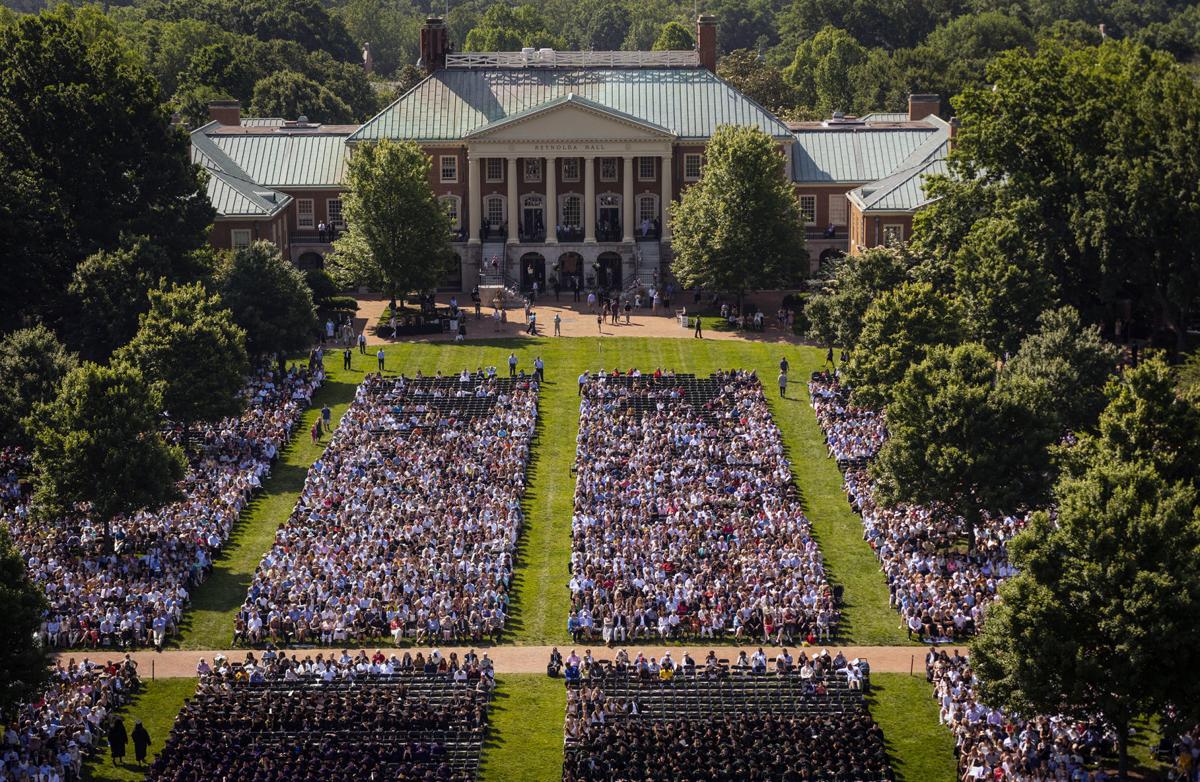 WINSTON-SALEM — COVID-19 continues to change the calendar at Wake Forest University.
The private university announced Thursday that it has canceled its annual homecoming and Family Weekend celebrations scheduled for this fall and postponed commencement for a second time this year.
President Nathan Hatch, in a message to the Wake Forest community, said the changes are necessary "because of the ongoing global pandemic and the continued risk of large gatherings." 
Homecoming had been scheduled for Nov. 6-8, and Family Weekend was to have been held Oct. 9-11. North Carolina remains in the second phase of its reopening plan through Sept. 11. Until then, outdoor gatherings are limited to 25 people in most instances.
Wake Forest announced in April that it would recognize the class of 2020 twice this year — once at a virtual ceremony May 18, the original date of this year's commencement; and at an in-person event on campus Oct. 31.
The university said Thursday that the in-person commencement for the class of 2020 will now take place May 22. It will be held in its traditional outdoor venue on Hearn Plaza, in the shadow of Wait Chapel. But commencement will be on a Saturday instead of the usual Monday.
"We know this is disappointing news for you and your families, and we truly wish this long anticipated day could be held as we envisioned," Hatch wrote in a message to the class of 2020. "Though delayed, our community fervently wants to honor our graduates face-to-face, celebrate the significance of their achievements, and recognize the resilient spirit of the Class of 2020."
The commencement ceremony for the class of 2021 is scheduled for May 17.
Contact John Newsom at (336) 373-7312 and follow @JohnNewsomNR on Twitter.​
Be the first to know
Get local news delivered to your inbox!