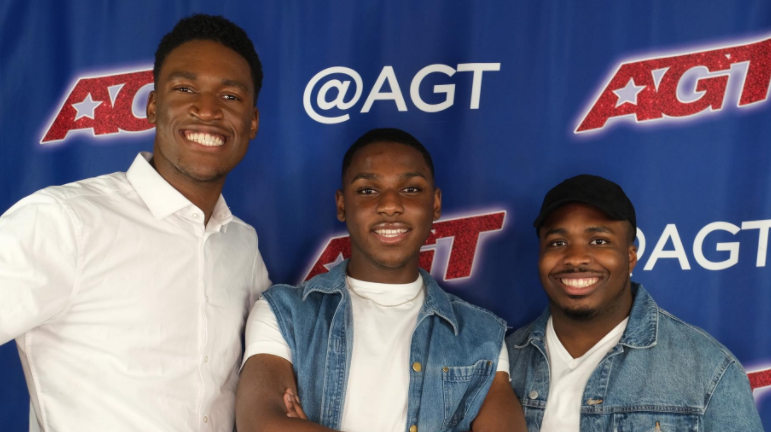 A trio of UNCG students will appear in the upcoming season of "America's Got Talent."
The three — Tavis Cunningham, Christoff Hairston and Julian Kennedy — are featured in a video released Friday to promote the next season of NBC's talent competition. All three sing, and Kennedy plays the piano.
The group known as 1achord got a standing ovation from the show's four judges and the audience for their cover of Coldplay's "Fix You."
Before their performance, the trio told the judges they had met "by happenstance" in UNCG's cafeteria a month before they appeared on the "America's Got Talent" audition show. It turned out that they share similar musical interests.
"We were like, OK, let's think about some songs that we know," Hairston said. "And because we're all church babies, one came up. We said, let's sing a little bit out of that."
"Listen, we're from the South," Cunningham added. "The lunch ladies came out and they said, Sing, baby, sing!"
All three students are enrolled in UNCG's College of Visual and Performing Arts.
Cunningham, originally from Raeford, is majoring in musical theatre. Kennedy, who's from High Point, is a jazz studies major with a concentration in piano performance. Hairston is a Greensboro native who graduated from Weaver Academy and is majoring in music at UNCG.
Kennedy is a rising senior; the other two will be sophomores in the fall.
Their first appearance on "America's Got Talent" will come a week after an N.C. A&T senior wrapped up a season-long run on "The Voice." Victor Solomon finished fifth on Season 20 of NBC's singing competition.
Contact John Newsom at (336) 373-7312 and follow @JohnNewsomNR on Twitter.