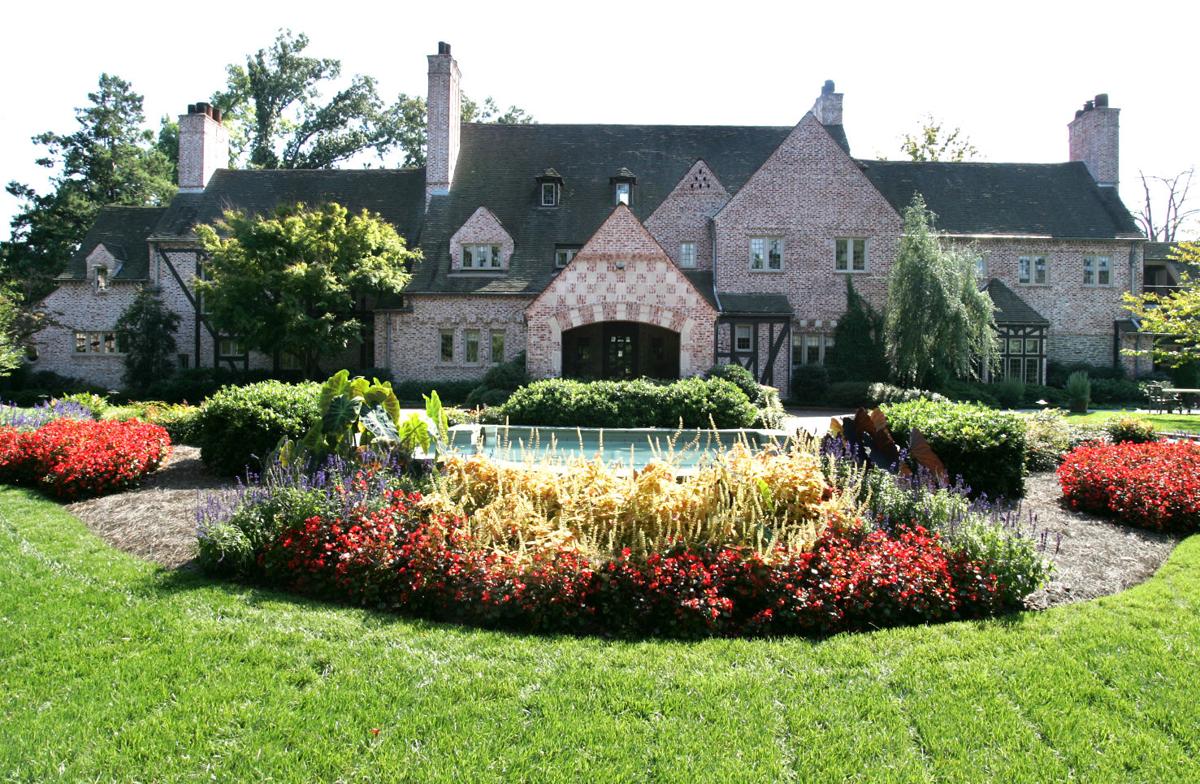 GREENSBORO — The former Irving Park home of troubled businessman Kenneth Kornfeld — a house fit for an embassy — has been bought by U.S. Ambassador Aldona Wos and her businessman husband, Louis DeJoy.
Katie Redhead, the Yost & Little real estate agent who handled the sale, confirmed this week that the couple has bought the 10,900-square-foot mansion at Country Club Drive and Cleburne Street.
The house sold for more than $5.9 million, making it the largest residential real estate sale in Greensboro history.
The asking price was $6.5 million.
"It's a magnificent piece of property,'' said Redhead, who devoted nearly two years to selling the estate.
DeJoy didn't return several telephone calls this week. The 48-year-old is chief executive officer of New Breed, a logistics and distribution company with 2,200 employees nationwide, including 400 in Greensboro.
The company does about $210 million worth of business a year.
Wos, 50, a Polish-born doctor, is U.S. ambassador to Estonia, appointed by President Bush.
She helped raise more than $200,000 for Bush's 2004 re-election as co-chairwoman of his state campaign.
Their next-door neighbors will be Bonnie McElveen-Hunter, a former U.S. ambassador to Finland, and her husband, attorney Bynum Hunter.
"We are now the only city with an Embassy Row," Redhead said.
Designed by local architect William Holleyman, the house was built in 1936 for Herman Cone, president of what's now Cone Denim.
The house had been on the market since 2004, when Kenneth and Ronda Kornfeld gave it up as part of a $400 million fraud settlement, one of the largest in North Carolina history.
Three Japanese companies said Fortress Re — a Burlington reinsurance company owned by Kornfeld and partner Maurice Sabbah — couldn't pay insurance losses related to the terrorist attacks of Sept. 11, 2001, because the men kept hundreds of millions for themselves.
In December 2003, a three-member arbitration panel in New York City awarded the companies $1.12 billion in damages.
No criminal charges arose from the case.
Kornfeld also gave up a multi million dollar home in Aspen, Colo., three New York apartments, land on Figure Eight Island on the N.C. coast and a private jet. About 652 pieces of the Kornfelds' furniture and furnishings from the Irving Park house were auctioned in New York City in 2004.
The mansion is expensive to maintain. The Guilford County property tax alone was nearly $50,000 last year.
And it has undergone elaborate changes. The Kornfelds ripped out the original teak floors and replaced them with oak.
They redid the rotunda, which includes what Redhead calls "the most fabulous staircase in Greensboro," with 24-carat gold leaf paint.
They added a two-story kitchen wing with restaurant equipment. They built a two-story cabana on the lawn and a pool. A designer from the North Carolina Zoo in Asheboro designed rock formations for it.
They converted the garage into an apartment and built a four-bay garage.
Redhead said she thinks the sale should be seen as a confidence builder for Greensboro. It shows the city has people with the resources to buy such a grand house.
DeJoy and Wos live in a large house in New Irving Park, just off North Elm Street near Buffalo Lake.
Contact Jim Schlosser at 373-7081 or jschlosser @news-record.com
Be the first to know
Get local news delivered to your inbox!