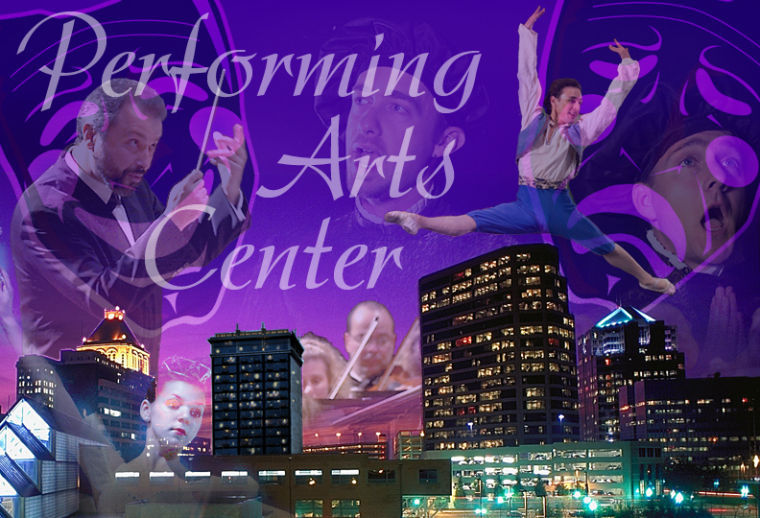 GREENSBORO — The proposed downtown performing arts center made a major gain Wednesday when a local family foundation pledged $5 million to the project.
The gift from the family of Leonard and Tobee Kaplan, through the family's Toleo Foundation, is the largest of five private gifts totaling $12.5 million announced to date.
The family believes that the project is important to economic development and the quality of life in Greensboro, said Randall Kaplan, son of Leonard and Tobee Kaplan.
"It helps to create an environment that will attract businesses and retain people, and induce employers to keep growing their businesses here," he said.
A community task force has recommended building a 3,000-seat performing arts center in the area of the former YWCA site on North Davie Street and the nearby block at North Elm and Bellemeade streets.
The Community Foundation of Greater Greensboro is working to raise $20 million in private donations toward the $60 million project.
The Greensboro City Council has committed another $20 million.
Other major private gifts announced to date have come from the Phillips Foundation, which committed $3.5 million; The Cemala Foundation, $2 million; The Joseph M. Bryan Foundation of Greater Greensboro, $1 million; and Lorillard, $1 million.
All gifts will be paid over a period of years.
The size of the latest gift "sends a huge message on the importance of this project to the community," Community Foundation President Walker Sanders said.
Sanders leads the fundraising effort with volunteer Kathy Manning, who is married to Randall Kaplan.
Through the Toleo Foundation, the Kaplans have donated to a long list of local institutions, including the Women's Resource Center, Triad Stage at the Pyrle Theater, Greensboro Jewish Federation, United Way of Greater Greensboro, Eastern Music Festival and Arc of Greensboro.
Leonard Kaplan said in a news release he hopes their gift will encourage others to make significant financial commitments.
"We need a first-class performing arts center in our downtown and that will only happen if others step up to help," he said.
Sanders said that private gifts range from $1,000 up, most of them $50,000 and more.
He declined to give the total amount raised to date. But he said the total and list of donors will be announced at the campaign's conclusion, which he hopes will come in a few weeks.
"With additional major gifts that we are working on, we are confident that we will exceed our goal," Sanders said.
At the same time, a team representing the Community Foundation, the city and private donors are working on project design and site acquisition.
The team also is examining how to reduce project costs and close the funding gap, Sanders said.
Another $10 million to $20 million will need to be found beyond the $20 million in private support and $20 million from the city.
"The next few weeks will be a very exciting time for this project moving forward," Sanders said.
Contact Dawn DeCwikiel-Kane at 373-5204, and follow @dawndkane on Twitter.