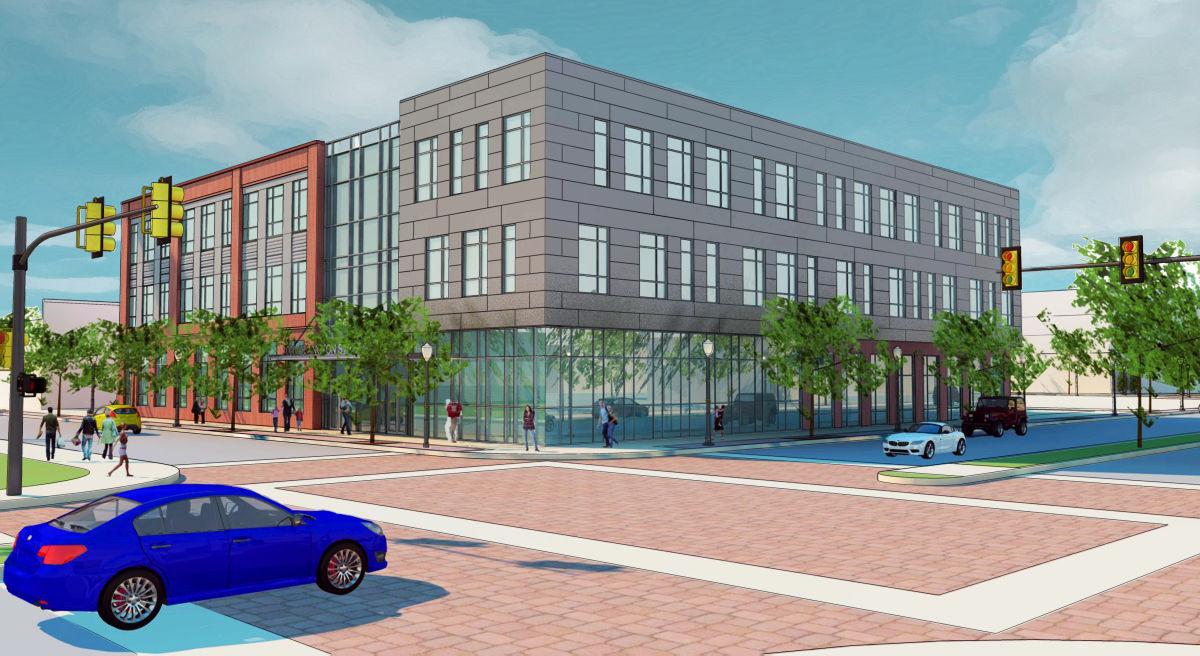 GREENSBORO — The Union Square Campus project will be paid for in part with $17 million in revenue bonds issued by Guilford County.
The bonds do not affect the county's budget, nor is the county liable to repay them, according to the agreement approved Thursday by the Guilford County Board of Commissioners at its regular meeting.
The project, in the works for about 10 years, is a three-story, 83,000-square-foot building in downtown Greensboro that will be used as a health care training facility for nursing students from three area colleges and medical workers from Cone Health. Last week, officials broke ground on the building site, located at East Lee and Arlington streets.
The building will be owned and managed by Union Square Campus Inc., a new nonprofit organization whose board includes Ed Kitchen, vice president of the Joseph M. Bryan Foundation of Greater Greensboro, as well as four college presidents and several business leaders who are also trustees at local colleges.
The project has a handful of funding sources, including $2 million from the General Assembly and several private foundations. The city of Greensboro donated the land and will pay to build a parking lot, and the commissioners previously committed to contribute $150,000 a year for 10 years.
Bond proceeds, according to county documents, will be directed to Union Square Campus Inc. and will be used to "acquire, construct and equip" the new building. The county is acting more or less as an intermediary, as the nonprofit is eligible for tax-exempt funding but can only get it if the bonds are issued by "a governmental body with the authority to issue bonds for this purpose," according to materials from Thursday's meeting.
Contact Kate Elizabeth Queram at (336) 373-7003 and follow @KateElizabethNR on Twitter.