Question: Why there is no way to get a driver's license renewal appointment by telephone? I have tried for two weeks at the Yadkinville office and also the 919-715-7000 in Raleigh. The Yadkinville office line is always busy. At the Raleigh number, I held more than 30 minutes, only to be told that no one could take my call. They say go online. I wonder how people without computer knowledge can get a license. I want to get the REAL ID, but one must go in person to get the star.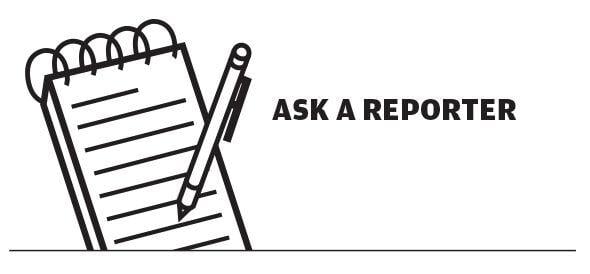 Answer: There have been reports for some time about long waits and delays for people trying to renew driver's licenses.
John Brockwell, a communications officer for the N.C. Division of Motor Vehicles, said that it may take a while to get through to a call center because of the high call volume that DMV is having currently.
"The best way to schedule an appointment is online at skiptheline.ncdot.gov. Appointments are available up to 90 days in advance and roll over each business day," he said.
There are a few walk-in slots available at each DMV office, but there is not a way to know how long it will take to see an examiner. An appointment is the best way to get the renewal process completed.
Brockwell said that people who want to get the REAL ID are required by statute to appear in person at the DMV office with the necessary documents to get the star added to their license.
The Transportation Security Administration has changed the date that REAL IDs will be required. It is now May 3, 2023.
Q: I need to remove mildew stains from some clothes that were wet and were left in a plastic bag by mistake. What can we do to remove the stains?
A: We have heard several tips in the past for ways to rid your clothes of mildew stains.
One is to dissolve two tablespoons of laundry stain remover in one quart of hot water (it won't dissolve in cold water). Let it cool if needed, then sponge the solution onto the cloth or soak the stained area in the solution. Allow the solution to remain on the fabric from five to 15 minutes, then rinse thoroughly.
The second solution is for white fabrics only. Mix two tablespoons of liquid chlorine bleach with one quart of warm water. Sponge or soak the stain in the solution. Rinse the fabric thoroughly after five to 15 minutes. Do not use this solution on silk, wool or spandex.
The third concoction is made by mixing lemon juice and salt. Moisten the stain with the solution, then spread the cloth in the sun to bleach it. After several minutes, rinse the fabric thoroughly.
Q: I have been unable to find Mrs. Hiatt's pickle products in the grocery stores since the pandemic. Are they planning to resume production? I really miss their chow chow and grape leaf pickles.
A: We checked with a locally owned grocery store and food editor Michael Hastings, and found out that Mrs. Hiatt's pickles, chow chow and other items are no longer being made. The cannery quietly closed a while ago.
Q: I think I may have money in the unclaimed money at the state. How do I go about verifying and claiming it?
A: A spokesman for the Office of the State Treasurer said that the Unclaimed Property fund does have a lot of money in safekeeping — nearly $800 million waiting to be collected by the rightful owners.
"It comes to us for a variety of reasons; including money left in a utility or rent deposit or insurance account, or bank deposit box and forgot all about. I can't speak to this specific case because I don't know all of the particulars, but I would direct people to call our Unclaimed Property Division Call Center at 866-622-2741. They would be able to help sort it out."
You can also go to NCCASH.com, and click on Search for Property. It will help you fill out the forms to claim any money.
— Melissa Hall, Winston-Salem Journal