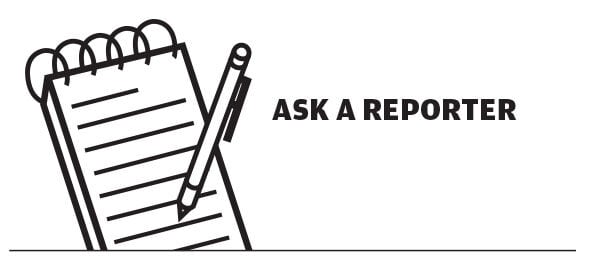 People have been asking about why they have not received their $1,400 Economic Impact Payment (stimulus payment). The IRS has quite a bit of information about the third stimulus payment on its website, IRS.gov.
The agency began sending out payments on March 11. It will continue to send payments throughout the year as tax returns are processed. Payments are sent by direct deposit, a check in the mail or a debit card.
The third round is being sent in phases as tax returns are being processed.
On March 30, the IRS announced it was working toward payments to Social Security and other federal beneficiaries beginning April 3-4. The payments were going to be sent electronically and should have been received on April 7.
If your bank information has changed, the IRS will attempt to send it to the bank account it has on file. When the bank returns it, the IRS will mail a check to the address it has on file.
The IRS said that the easiest way to update your information with them is to file a 2020 tax return with the correct information.
You can check the status of your payment by using the Get My Payment link on IRS.gov. You can also put a routing and account numbers for a bank account or other financial product.
The IRS asks that people not call the customer-service centers because the representatives will not be able to provide you with any information about your payment or to update your information.
Question: If you changed your name when you got married, do you need your marriage certificate to get a Real ID?
Answer: Yes, you would need to bring your marriage license.
And if you are divorced and changed your name back to your maiden name, you have to include paperwork showing that as well, according to the N.C. Department of Motor Vehicles.
The Real ID came about after the Sept. 11, 2001, terrorist attacks. Congress approved The Real ID Act in 2005. Its purpose is to set minimum standards for driver licenses and IDs that are issued by states to prevent fraud. The U.S. Department of Homeland Security drew up the requirements for the Real ID.
The beginning date for using a real ID to get in to U.S. government buildings, military installations, and to board an airplane is drawing near, after having been delayed for a year because of the pandemic.
"On Oct. 1, 2021, the Transportation Security Administration will begin enforcing Real ID requirements at airport security checkpoints. Federal agencies will begin requiring Real ID-compliant licenses and IDs for admission to a variety of federal facilities," NCDOT said.
Having a Real ID is voluntary; however, you will have to have additional documentation, other than your state issued driver license or ID card to enter those places.
To get a Real ID, you will need to bring to the DMV office documents that show your current legal name.
One document to prove your age and identity. That can include a certified birth certificate issued by a government agency or a valid U.S. passport.
One document reflecting your current legal name to prove your Social Security number. That can include a Social Security card, 1099 or W-2 tax forms, a pay stub with SSN on it or proof applicant is ineligible for Social Security number.
Two documents as proof of North Carolina residency. Those documents include: any document issued by the state of North Carolina, a county, city, or the federal government, preprinted bank statement or financial statement, preprinted business letterhead, pay stub with full Social Security number, receipt for personal or real estate property taxes paid to a North Carolina county, city, or town.
You can also use a utility or cable bill, housing lease or contract, mortgage statement, property or income tax statement, N.C. vehicle registration card or title, N.C. voter card, N.C. vehicle insurance policy, N.C. school records or a letter from a homeless shelter.
If your name has changed and does not match the name on your certified birth certificate, passport or other identifying information, you must provide a proof of name change, such as:
A certified marriage certificate or marriage license.
A certified document from the courts or register of deeds.
An original international marriage license or a certified copy of an international marriage license (with a raised seal or ink stamp with initials of individual certifying the document) accompanied by a name change affidavit.