Question: I applied for a new Social Security card recently. When I received it, the instructions said, "Do not laminate." Why can't I laminate it?
Answer: The Social Security Administration says not to laminate your card because, "lamination prevents detection of many security features. However, you may cover the card with plastic or other removable material if it does not damage the card."
Q: When did people start brushing their teeth?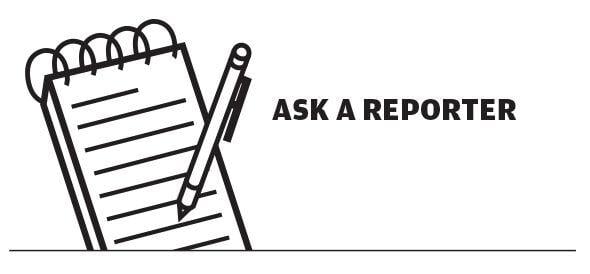 A: Archaeologists have found toothbrush-like twigs in Egyptian tombs dating to 3000 B.C.
"The first toothbrushes were small sticks or twigs mashed at one end to create a broader cleaning surface," according to the Academy of General Dentistry's website at www.know yourteeth.com. "The Chinese lay claim to the first bristle toothbrush." The bristles were picked from the backs of the necks of hogs and fastened into handles made of bamboo or bone.
In a 1723 dental textbook, Dr. Pierre Fauchard was critical of horsehair brushes and recommended instead that people vigorously rub their teeth and gums with a small piece of natural sponge. Until modern times, toothbrushes were less popular than toothpicks, which were often made of brass or silver.
In the 19th and early 20th centuries, toothbrushes made with hog hair were common; in 1937, the United States imported 1.5 million pounds of hog bristles for toothbrushes.
The first nylon-bristle toothbrushes were developed in 1938 and were marketed under the name Dr. West's Miracle Tuft Toothbrush.
Toothpaste, meanwhile, has also been around since ancient times, but the ingredients have varied over the years.
"Early toothpaste ingredients included powdered fruit, burnt or ground shells, talc, honey and dried flowers," according to the site. "Less agreeable ingredients included mice, rabbit heads, lizard livers and urine. Despite the decidedly non-minty flavor of early toothpaste, various recipes continued to appear throughout ancient history and well into the Middle Ages.
"Unfortunately, many of these toothpastes contained corrosive elements that dissolved tooth enamel."
Toothpaste closer to what we know today came about in the 1800s, with ingredients such as soap and chalk. The first collapsible tube was marketed in 1892, and in 1956 Procter & Gamble introduced Crest brand toothpaste with fluoride.
Q: Who is responsible for allowing the cobblestones streets of Old Salem to be paved over with asphalt? I was very grieved when I saw this, and most of my acquaintances are very upset at the changes to the character of this living museum.
A: The work isn't quite complete.
Jeff Fansler, the deputy director of transportation for the City of Winston-Salem, said that "the asphalt will serve as the structural component of the roadway.
"However, the final surface course will be a fine aggregate that will restore the character of Old Salem," Fansler said. "In short, another layer of small stone will be overlaid on top of the asphalt to provide the desired finish.
"The 'chip seal' will consist of pea-sized gravel of a color approved by the Historic Resource Commission and will be applied directly on top of the asphalt that you see on the road way now."