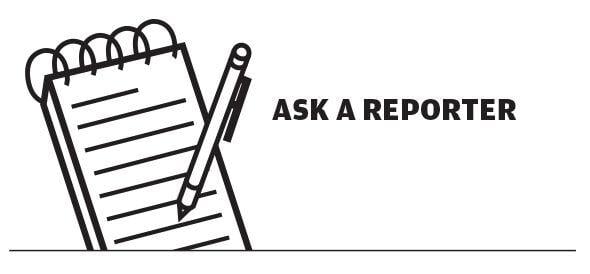 Question: Why does Duke Energy have an $8 charge if you want to pay by credit card or even a debit card? Other services do not, including AT&T, Piedmont Natural Gas, and City of Winston-Salem for water. With the poor mail service, checks mailed may not get there by the due date.
Answer: Jimmy Flythe, the west region director for government and community relations for Duke Energy Carolinas explained the fees and what Duke Energy has done during the pandemic.
"Credit and debit card convenience fees are paid by the customer using the service as defined in North Carolina's rules and regulations governing utility operations.
"These fees cover the processing costs associated with handling credit card and electronic debit payments. No part of the convenience fee goes to Duke Energy."
"At the start of the COVID-19 pandemic, we received approval to waive credit and debit card convenience fees for residential accounts only. And as of April 5, this fee has been eliminated for Duke Energy Carolinas residential customers. Non-residential customers have several "no fee" options including traditional mail and automatic bank draft."
Flythe said that the fees have continued for non-residential customers per the states rules and regulations. The company has provided help to customers, residential and business, who are behind in their payments. That help has included billing and payment options, referring them to organizations that can help with financial assistance and helping customers manage their power usage.
Q: I filed my taxes for 2020 before Congress passed the new act stating $10,200 of unemployment would be non-taxable. I received my refund (original) in March. When are they sending out the difference in what we are supposed to get? Everything says not to file an amended tax return. IRS articles state they are working on paper returns or problematic returns. I can't check "where's my refund," as I have already received it.
A: Help is on the way. Richard Dawson, a spokesman for the IRS, said that "if an additional refund is due from non-taxable unemployment up to $10,200, the IRS will begin paying these in May and continue into the summer."
The American Rescue Plan was signed on March 11. The act "allows taxpayers who earned less than $150,000 in modified adjusted gross income to exclude unemployment compensation up to $20,400 if married filing jointly and $10,200 for all other eligible taxpayers. The legislation excludes only 2020 unemployment benefits from taxes."
"There is no need for taxpayers to file an amended return unless the calculations make the taxpayer newly eligible for additional federal credits and deductions not already included on the original tax return," according to a news release on the agency's website. The document can be found at https://bit.ly/3ezmLZj.
Q: What is the date for the Grandfather Mountain games?
A: The Grandfather Mountain Highland Games and Gathering of the Clans will be held July 8-12. Officials said that all COVID-19 safety protocols in place at that time will be followed. Ticket and event information can be found at https://GMHG.org.