GREENSBORO — Every year, the city becomes a hub for classical music.
Students and teachers from across the world come here for the Eastern Music Festival. The students both study and perform for the community. Faculty members also share their music with both students and the community.
Every year, veteran arts and entertainment reporter Dawn DeCwikiel-Kane, who has won state and national awards for her work over the years, delves into the annual festival. It can be difficult finding new and interesting stories when you write about something again and again. But Dawn always finds something new to share with readers.
Among the stories this year, she's looked at the festival coming back full force after COVID-19; a new program to prepare string players for leadership roles; the relationship between the festival and Guilford College, which hosts the students and many of the performances; and how the festival picks which students will attend.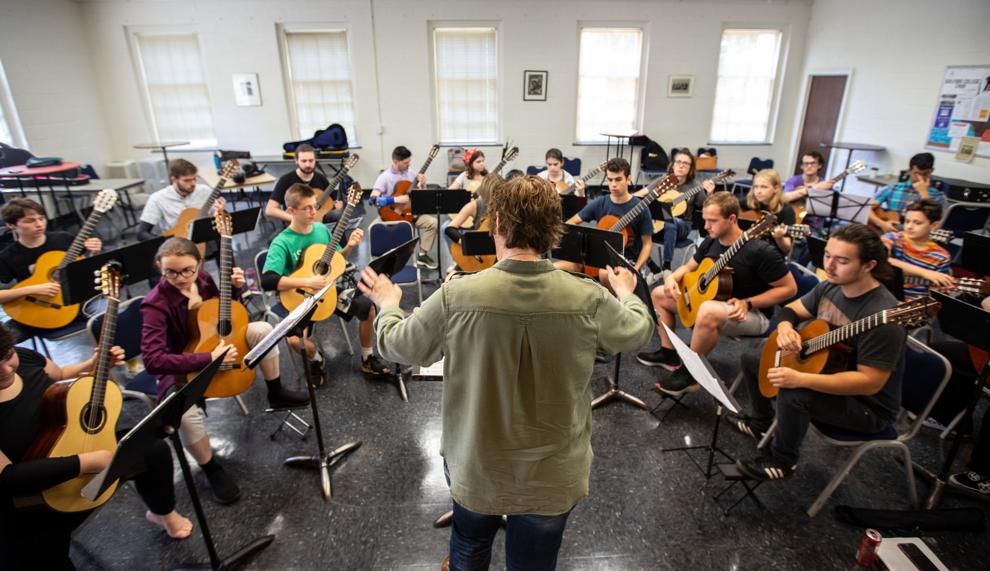 For this year's five-week festival, students come from 41 states and nine countries. North Carolina ranks third on EMF's enrollment list this year; 23 students come from the Tar Heel state — five are from the Triad.
Here's Dawn talking about the evolution of the enrollment story:
"This summer marks the 20th annual Eastern Music Festival that I have covered as a reporter for the News & Record. I started covering when Tom Philion was its president and chief executive officer. It's been a pleasurable learning experience as the festival has retained its classical roots, but added more modern and contemporary music.
"As you look down the list of students at each summer's EMF, you realize that most are not from North Carolina, as you would expect. Just a handful come from the Triad each year, which makes it difficult to work them into stories when there are only a few. They come from other states and countries.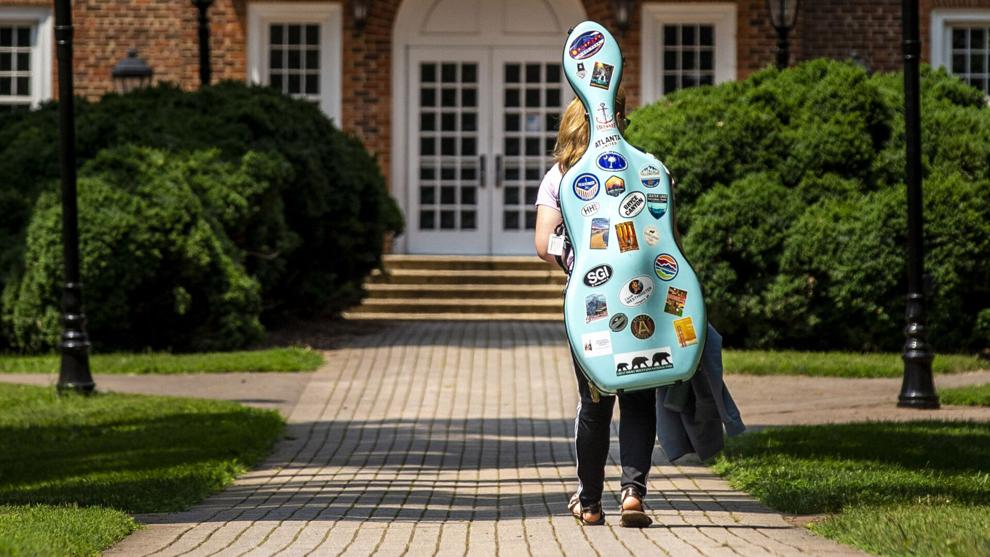 "When I mentioned that to Managing Editor Jennifer Fernandez, her piqued interest inspired me to write about how EMF selects its students. So I communicated about that with EMF Executive Director Chris Williams, who described the process.
"The bottom line: 'We recruit, audition, invite and enroll based almost entirely on merit and aptitude,' Williams said.
"'Only after merit and ability are evaluated,' he added, "do we look at other factors like financial need, geographic, gender, age and demographic diversity.'"
From Dawn's reporting, the rule of thumb in getting to about 255 students each year? It takes about 1,000 applications to produce 800 actual auditions.
To read this story and more like it, go to Greensboro.com. Don't have a digital subscription? Consider getting one for more content, including photo galleries, videos and podcasts. Go to Greensboro.com/subscribe to find the latest promotional deal.