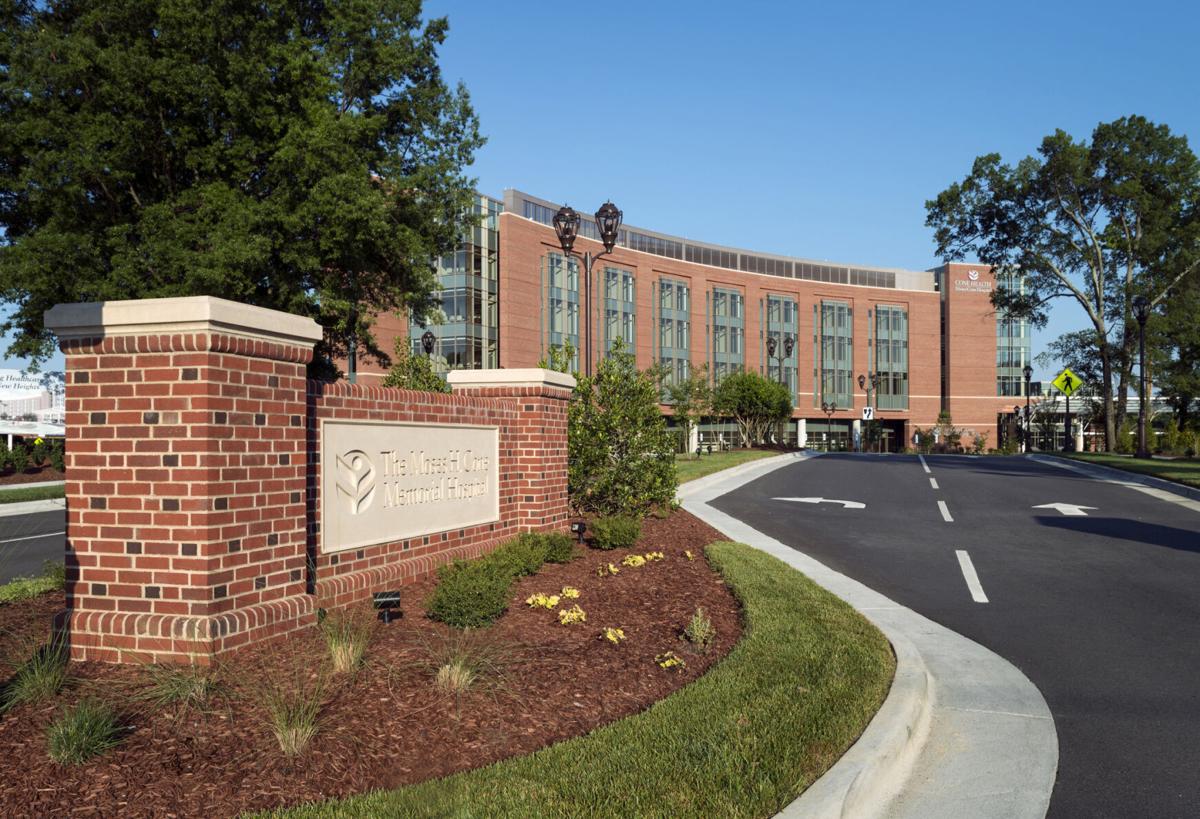 GREENSBORO — Cone Health said Thursday it will require all employees and even volunteers be vaccinated against COVID-19, a move also being made by the state's other large health care systems. 
The hospital system, which serves Guilford, Alamance, Rockingham, Forsyth, Caswell and Randolph counties, said in a news release the decision comes as the coronavirus' more contagious delta variant increasingly dominates new cases in the state and nation. 
"I sincerely believe that this decision is absolutely the right thing to do for our patients and the communities we serve," Cone Health CEO Dr. Mary Jo Cagle said in the release. "Vaccination is critically important in health care settings. It is one way that we ensure a safe environment for all members of our community."
Of Cone Health's more than 13,000 employees, 62% are vaccinated, according to Patrick Wright, a marketing and communications specialist.
While Cone Health's new policy takes effect next week, employees will be given time to meet the requirement, Wright said.
Along with employees and volunteers, medical and dental staff and professional students will also need to be vaccinated at Cone Health sites.
When COVID-19 vaccines first became available, hospital systems elected to make getting one voluntary for workers. All three vaccines being used in the United States have been approved by the Food and Drug Administration on an emergency basis. They were also fast-tracked, which has led to hesitation by some to get inoculated.
The change in stance by Cone Health and several other major hospital systems in the state comes at the recommendation of the North Carolina Healthcare Association, an organization that represents all 130 hospitals in the state.
"Our state's health systems and hospitals have seen first-hand how debilitating and deadly this disease can be," the association said Thursday in a statement.
Media reports indicate UNC Health (which includes UNC Rockingham in Eden), Atrium Health, Duke University Health System, Novant Health and Wake Forest Baptist Health in Winston-Salem are also requiring employees to get vaccinations.
Through voluntary measures, hospitals say as many as three-quarters of their employees are fully vaccinated against COVID-19, but those numbers have leveled off, the News & Observer of Raleigh reported.
Dr. Thomas Owens, senior vice president of Duke University Health System, told the News & Observer more than 77% of staff at Duke University Medical Center in Durham have been vaccinated, short of the hospital's goal of 90%.
"Through voluntary vaccination, we've not been able to get the level of vaccination that's desirable in a health care setting," he said.
Owens said Duke's goal is that all employees be fully vaccinated by Sept. 21.
The policy change on vaccinations comes as COVID-19 numbers climb, mostly due to the delta variant.
The state has reported more than 1,000 cases a day on average over the last week, including 1,800 on Thursday, according to the state Department of Health and Human Services.
The number of people hospitalized with COVID-19 statewide has risen by about 50% in the last week, to 751 on Thursday, the News & Observer reported.
About 94% of new cases are among people who are not vaccinated, according to state health officials.
Cone Health said the delta variant now makes up 83% of all COVID-19 cases in the U.S. and as much as 60% in North Carolina. However, health officials believe that figure will likely increase to 95% by the beginning of August.
"This is rapidly becoming a pandemic of the unvaccinated," Cone Health said in the release. 
Contact Jennifer Fernandez at 336-373-7064.​