GREENSBORO — A 4-year-old boy who died along with his twin brothers in a December house fire had cocaine in his system, according to testimony in court Monday.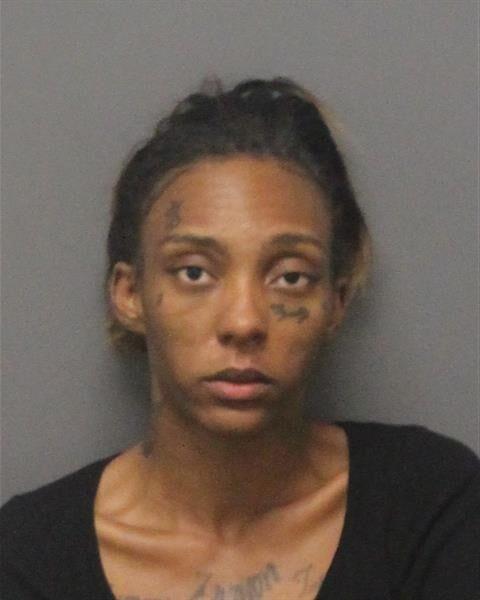 During a first appearance hearing for the boys' mother, Brandi Sturdivant, Guilford County Assistant District Attorney Kelly Thompson said that during an autopsy of Antonio Little Jr. the medical examiner found cocaine in his system.
Sturdivant, 28, is accused of leaving the boy and his 1-year-old twin brothers, Aerious and A'nyis Little, alone at the home when the fire started. She was charged Friday with three felony counts of negligent child abuse inflicting serious bodily injury.  
During an interview with detectives, Sturdivant "admitted that she kept cocaine in her home, in a box," Thompson said Monday.
Sturdivant who appeared at the hearing via video, rocked back and forth crying as attorneys reviewed the case for District Court Judge Kelvin D. Smith. Sturdivant did not speak other than to confirm that her attorney, Assistant Public Defendant Wayne T. Baucino, spoke on her behalf.
"She is absolutely inconsolable about what happened," Baucino told the judge. 
Thompson noted that a few weeks before the fire, someone called social services to allege that Sturdivant was leaving her children alone at night at the house at 2518 Grimsley St.
"She routinely left the children alone, left them to fend for themselves," Thompson said. "This was a very graphic and gruesome crime scene."
She said prosecutors expect further charges in the case.
Thompson said the origin and cause of the fire is still under investigation, but that witnesses and doorbell cameras indicate that Sturdivant was not at the home as early as 6 a.m. on the morning of the fire.
Two of Sturdivant's older children were at school when the fire broke out.
Listen to the 911 calls (warning: graphic language)
Four people called 911 to report the fire at 2518 Grimsley St. in Greensboro.
Thompson said Sturdivant's story changed over time, from initially telling investigators that she was inside the house when the fire broke out, to saying she was outside of the home and taking her older children to school, Thompson said.
Thompson asked Smith to keep Sturdivant's bail at $150,000 or higher. She said Sturdivant was a flight risk because Sturdivant did not turn herself in to police as requested and instead had a friend tell investigators that she was on her way to Virginia.
The prosecutor also noted that Sturdivant is on probation for felony hit-and run and assault with a deadly weapon inflicting serious injury. In a 2019 assault case, Thompson said the victim indicated Sturdivant "stabbed her because she thought she had snitched on her boyfriend."
Because of this incident, Thompson expressed concern that Sturdivant might seek retribution against witnesses. "That puts them in a precarious situation," she told the judge.
The prosecution also asked for a no-contact order with her older children, at which point Sturdivant began sobbing.
"These children also have been traumatized as well by this behavior," Thompson said, noting they are under a protection plan with the Guilford County Department of Social Services. "They need an opportunity to heal and are safe with their paternal grandmother."
The prosecutor also said that although the home had baseboard heat, Sturdivant told investigators that she was using an oven to heat the single-story home because she couldn't afford the heating bill.
"However ... there has also been some information that she might have been getting assistance to pay that light bill, so we have that discrepancy," Thompson said.
Fire officials have said flames were coming out of all the windows and the front door of the home when crews arrived four minutes after the first 911 call.
"All the children were in one bedroom and the fire was around the door frame, so even if they had wanted to get out, they could not have gotten out," Thompson told the judge.
Smith agreed to leave Sturdivant's bail at $150,000, but ordered her to have no contact with her older children and any known state witnesses in the case.
"I would make a finding that she is both a flight risk and a threat to the community," Smith said.
If convicted, Sturdivant would face up to 7 years and four months in prison on each charge. Her next court date is set for March 16.