GREENSBORO — A prosecutor said Tuesday there is a second alleged victim of sexual abuse involving a former Guilford County Schools teacher and coach.
Mark Johnson Jr., 34, now faces two more counts each of statutory rape and indecent liberties with children. At a court hearing on Tuesday, additional charges involving the first victim were read against Johnson.
Johnson resigned Feb. 22 from Page High School and was arrested two days later on charges of first-degree statutory rape of someone 15 years old or younger, statutory sexual offense and two counts of indecent liberties with children, according to court records.
Kelly Thompson, a Guilford County assistant district attorney, said charges are pending in relation to the second victim. Both victims are teammates on Page's girls varsity basketball team, for which Johnson was an assistant coach during the 2022-23 season.
Johnson was hired at Page on Aug. 16, 2022, as a teacher working with exceptional children through Oct. 26. He then began teaching career and technical education at Page until he resigned.
As for the new charges, Thompson said, those involved having sexual intercourse with the first victim, grabbing her rear end and sharing inappropriate text messages.
Thompson sought an additional $1 million bond on top of his existing $1 million bond.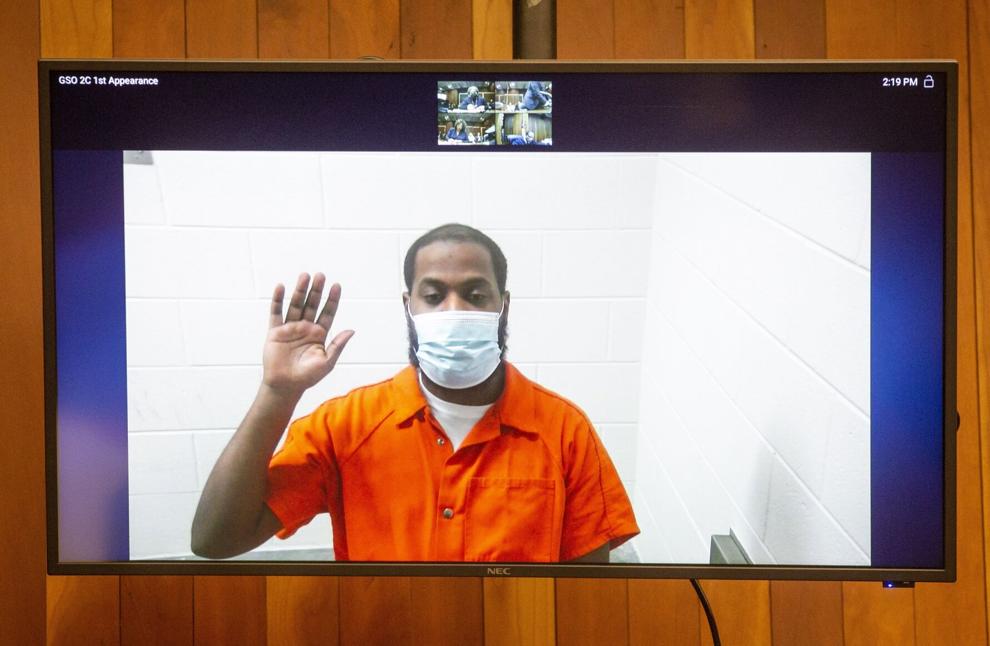 Johnson's Winston-Salem attorney Harold Eustache Jr. argued during the hearing on Tuesday that the additional bond was punitive and asked for it to remain at $1 million.
"Bond is not meant to be punitive. It is meant to secure his presence in court — he's in custody," Eustace said.
But Thompson said that the additional charges, which stem from incidents that occurred from December 2022 until recently, "enhances his reason to be a flight risk."
District Court Judge Larry Archie agreed with the prosecutor, setting Johnson's total bond at $2 million.
"My client wholeheartedly denies all of these allegations," Eustache said recently in a statement. "At the end of the day, the state of North Carolina will have to prove each and every element of these charges beyond a reasonable doubt."