LIBERTY — A Greensboro man is charged in the deaths of three people who were found unresponsive Saturday in Johnson's Mobile Home Park.
Two other people were found very ill at the location and officials determined all five had ingested cocaine laced with fentanyl, according to a news release from the Liberty Police Department.
Gumesindo Ala Acoste, Noe Garcia Zuniga and a third victim, whose name was being withheld until family members can be located and notified, died at the scene, police said. The other two people were treated at Chatham Hospital and released.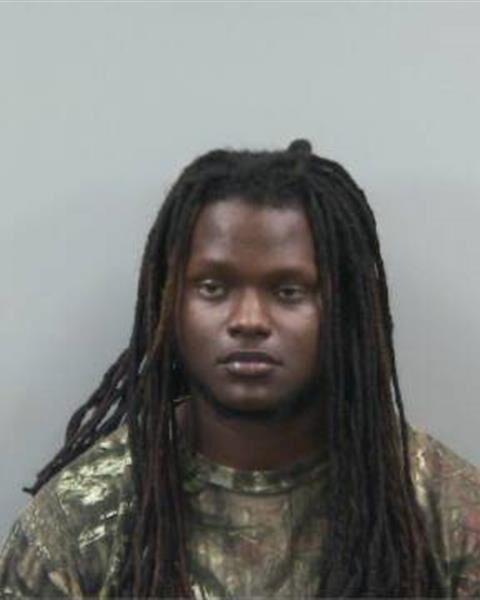 Xavier Da'Shawn Andrews has been charged with three counts of death by distribution in connection with the case, according to the news release. The case is still under investigation and additional charges may be forthcoming, police said.
Andrews surrendered to law enforcement officers on Saturday night and is being held in Randolph County Jail under $1 million bail. He also has multiple pending felony drug charges in Guilford County, according to the release.
The State Bureau of Investigation, the Randolph County SERT team, the Randolph County Sheriff's Office vice unit, the Liberty Fire Department and Randolph County EMS assisted the Liberty Police Department.
Fentanyl is a powerful synthetic opioid that is similar to morphine but is approximately 100 times more potent. Illicit fentanyl, primarily manufactured in foreign clandestine labs and smuggled into the United States, is being distributed across the country and sold on the illegal drug market, police said.
Because of its potency and low cost, drug dealers have been mixing other drugs with fentanyl, including heroin, methamphetamine and cocaine, increasing the likelihood of a fatal overdose.
Producing illicit fentanyl is not an exact science, police said, and two milligrams of fentanyl can be lethal depending on a person's body size, tolerance and past usage.
Signs and symptoms of fentanyl overdose are stupor, changes in pupillary size, cold and clammy skin, cyanosis — blue discoloration of the skin — and respiratory failure leading to coma and/or death.
Victims also may also die of positional asphyxiation (being unconscious in a position that inhibits breathing) or aspiration (vomiting while unconscious and then breathing in the vomit).
The department urged anyone with information about the sale of these deadly substances to contact their local law enforcement agency immediately.