GREENSBORO — On the first day of early voting in North Carolina, people not only took to the polls to let their voices be heard, but to the streets as well.  
The Rev. T. Anthony Spearman, president of the N.C. NAACP, led a march from New Light Baptist Church on Willow Road to a nearby voting site at Barber Park on Thursday afternoon. The march, in collaboration with the Transformative Justice Coalition, a national group seeking systematic change for justice, was one of several across the state.
"There was no better time than the first day of early voting," Spearman said.
Barbara Arnwine, president of the Transformative Justice Coalition, is traveling across the country, hitting dozens of cities, focusing on states where the group says voter suppression is prevalent and where the turnout of Black voters during the 2016 presidential election was low.
"If you've been sitting on the sidelines afraid to vote or didn't think your vote mattered, this is the year where it counts," Arnwine said.
It's also the year where the polls look a bit different than in past elections. Though more than 500,000 people have already cast mail-in absentee ballots amid the COVID-19 pandemic, long lines across Guilford County had folks at some voting sites waiting several hours before they were able to vote Thursday. 
Lines looked even longer due to social distancing and expressions remained mostly hidden beneath face masks as people waiting talked among themselves and checked their phones. The wait times were made even longer with poll monitors cleaning machines between voters. 
Despite a record number of people mailing in or dropping off absentee ballots this election season, early voting appears to be drawing a high number of voters to the polls.
County data wasn't available early Thursday evening. However, at the Jamestown City Hall site earlier in the day, Site Supervisor Allison Blake said that more than 500 people had cast ballots by 12:30 p.m.
People can continue to vote early through Oct. 31 at 17 sites in Guilford County or vote on Nov. 3 at their assigned precinct, and those still leery of venturing out to cast a ballot in person can request a ballot to vote by mail up until 5 p.m. Oct. 27. 
However, Daryl Jones, chairman of the Transformative Justice Coalition, is encouraging people who are still thinking about mailing in their ballots to reconsider.
"We're at the point now if you are voting by mail and your ballot is not in the mailbox, we're telling you to go to plan B," Jones said. "It's too late. The postal service is slowing everything down."
Jones said voters could still fill out an absentee ballot but recommended taking it to a dropbox or the county Board of Elections office. 
After several speeches, about 30 people, some in cars and some on foot, marched from the church to Barber Park. At the front of the group, marchers held up a large banner featuring former U.S. Rep. John Lewis, a major civil rights leader who died earlier this year. 
One of Lewis' famous quotes — "Get in good trouble, necessary trouble" — inspired the group to get out and let themselves be seen as they marched to the polls. 
Among those marching was the Rev. Nelson Johnson, director of the Beloved Community Center, who spoke briefly to the crowd before they began marching.
"We come today as justice fighters," Johnson said, "and there is no more potent a weapon than the weapon of voting, so let's vote together as a community."
When the group arrived at Barber Park, they were met with a packed parking lot, filled to near capacity with the cars of early voters, as well a small press conference hosted by Biden for President North Carolina encouraging people to vote early and reminding them that in-person early voting is more accessible than ever before, with 7,000 more hours of voting across the state.
Attorney Don Vaughan, a former state senator, reminded voters that if they are in line when the polls close at 7:30 p.m., they can still cast a ballot.
He reiterated Jones' concern — that mail-in voting might be unreliable.
"A lot of you have voted absentee. I think it's great," he said. "But you know definitely that your vote is going to get counted if you come to the polls and vote."
Lenka Ramsay of Greensboro waited two hours Thursday to vote at Barber Park. She said she voted with change in mind.
"If you really want to see a better tomorrow, come out and vote today," said Ramsay, who moved with her family from Czech Republic to Austria when she 12, and then to the United States when she was 13. 
She said she wouldn't miss the chance to have her voice heard.
"Even if I couldn't drive, I would have walked," she said. "I would have crawled. This is extremely important and every vote counts."
Photos: First day of early voting
101620-nws-gnr-early-voting-gallery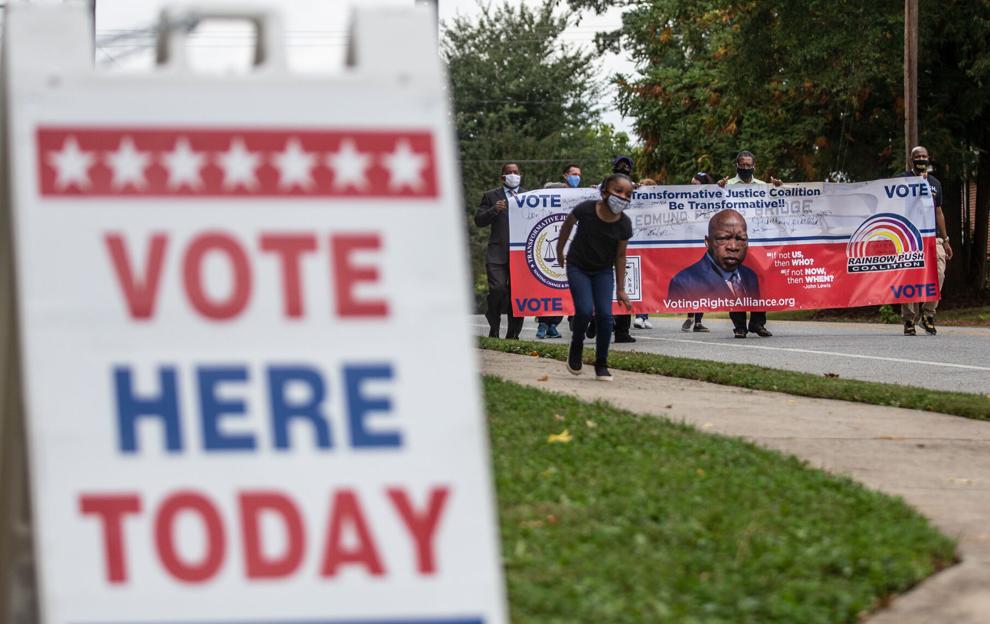 101620-nws-gnr-early-voting-gallery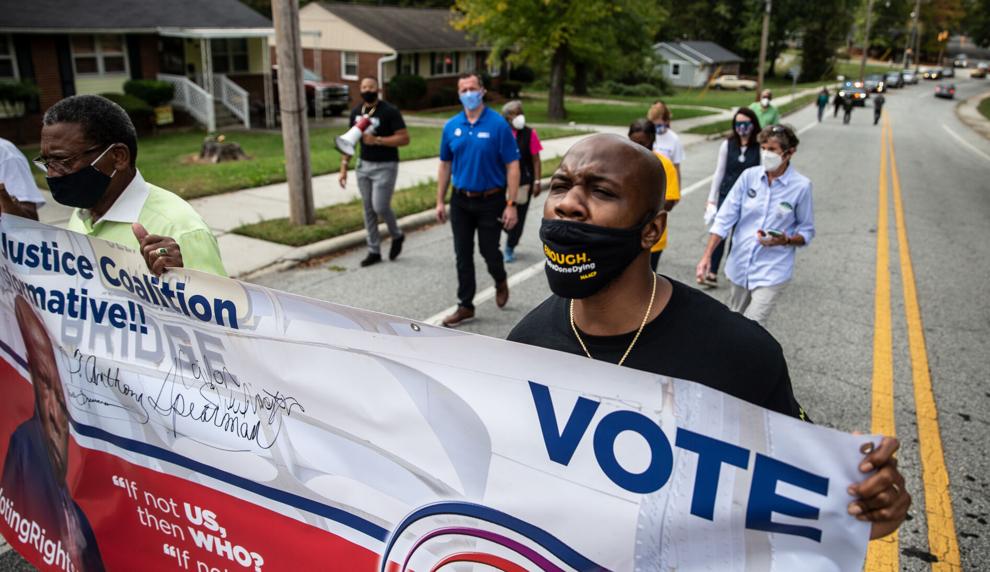 101620-nws-gnr-early-voting-gallery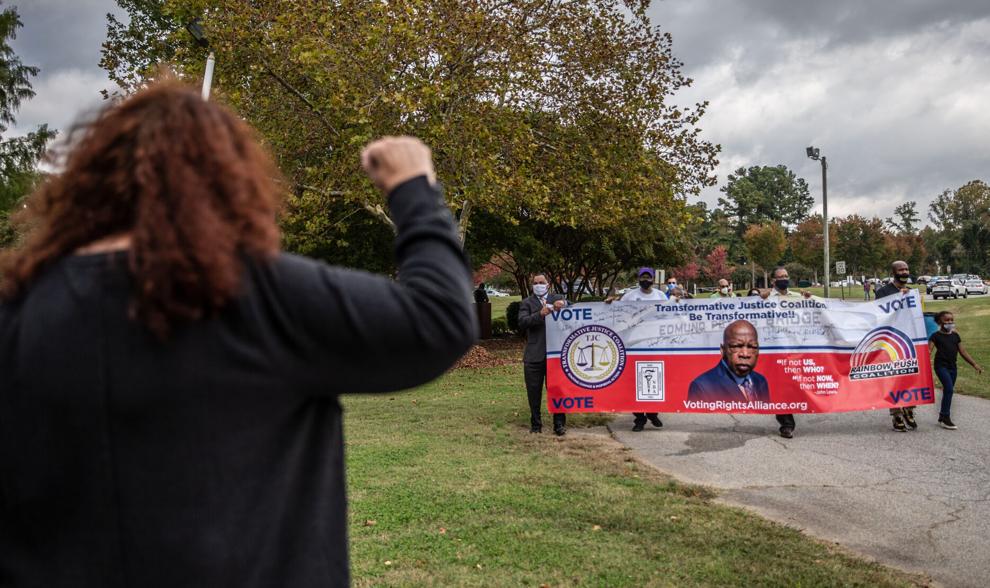 101620-nws-gnr-early-voting-gallery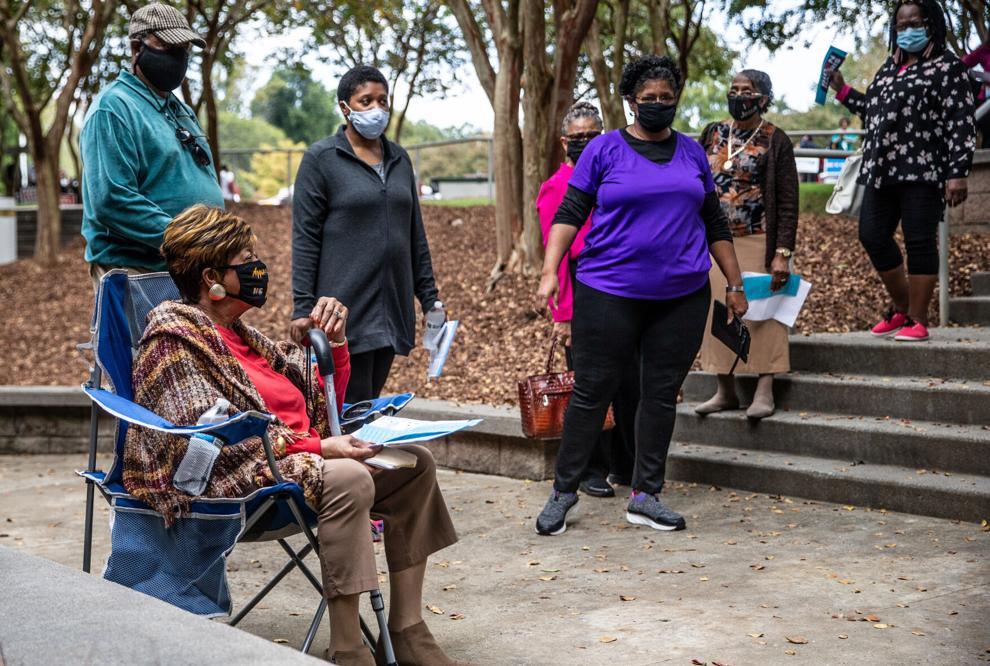 101620-nws-gnr-early-voting-gallery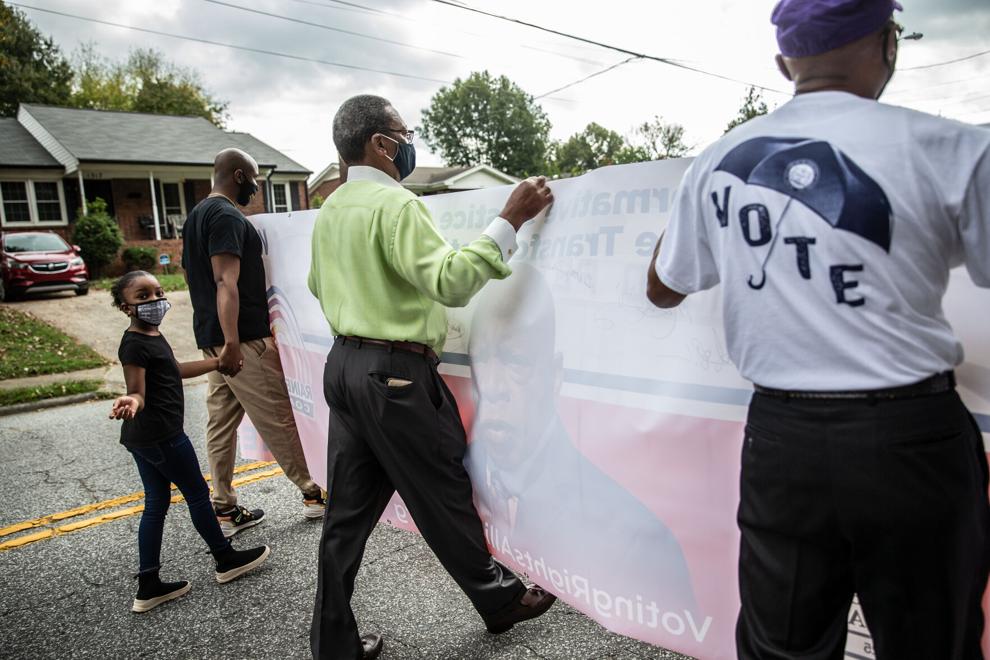 101620-nws-gnr-early-voting-gallery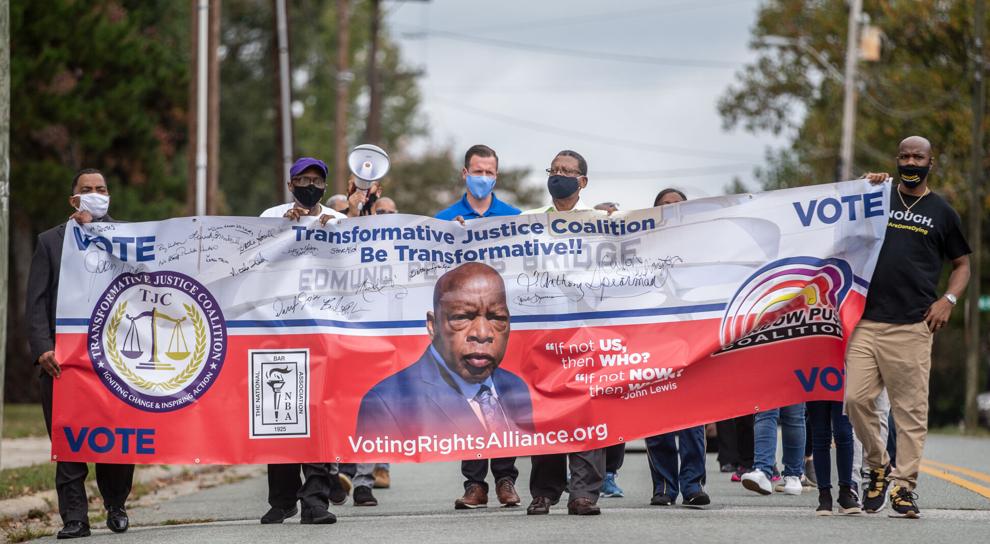 101620-nws-gnr-early-voting-gallery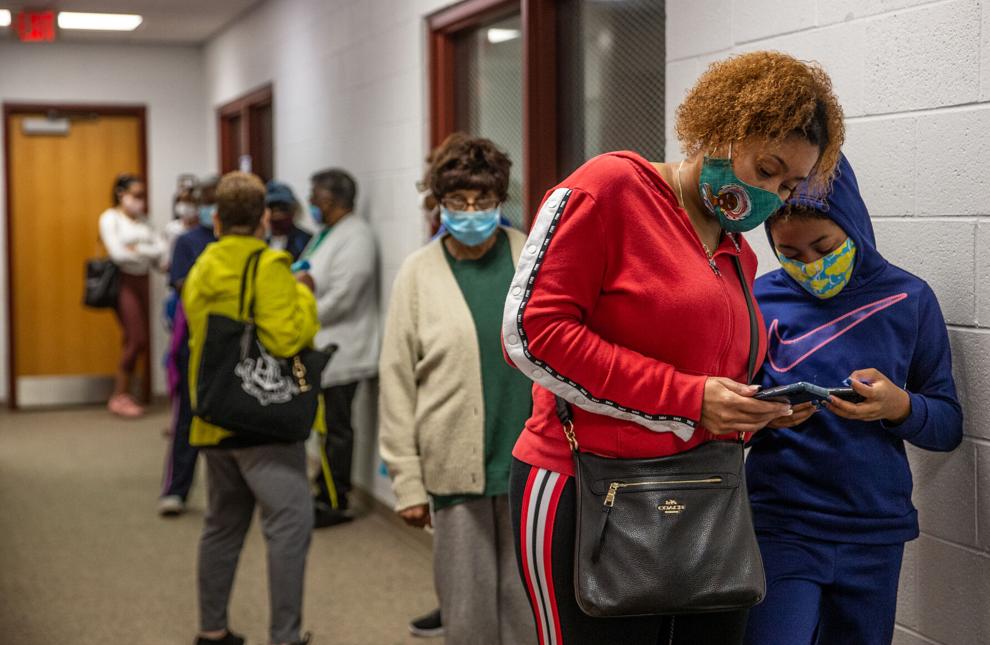 101620-nws-gnr-early-voting-gallery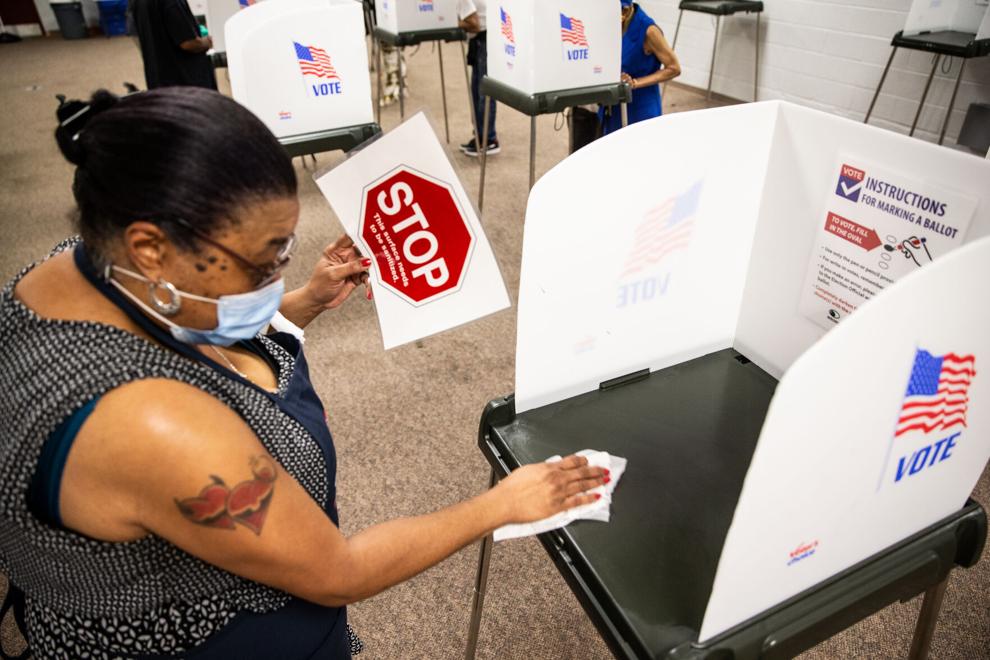 101620-nws-gnr-early-voting-gallery
101620-nws-gnr-early-voting-gallery
101620-nws-gnr-early-voting-gallery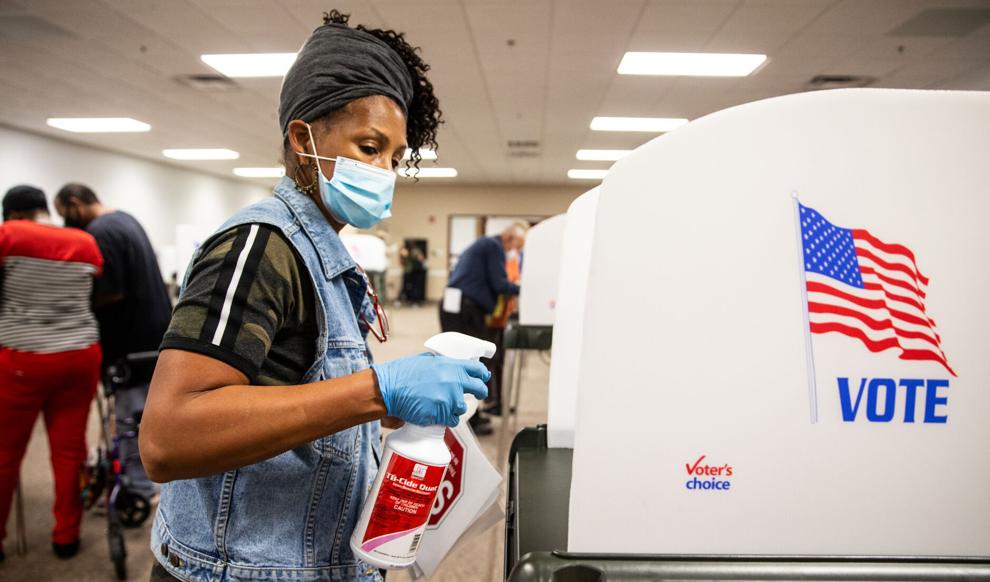 101620-nws-gnr-early-voting-gallery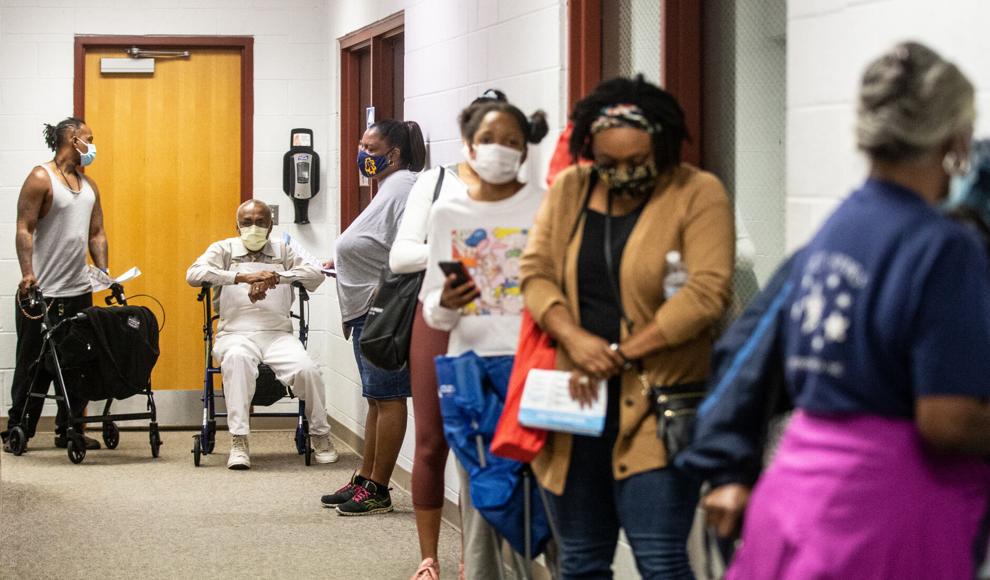 101620-nws-gnr-early-voting-gallery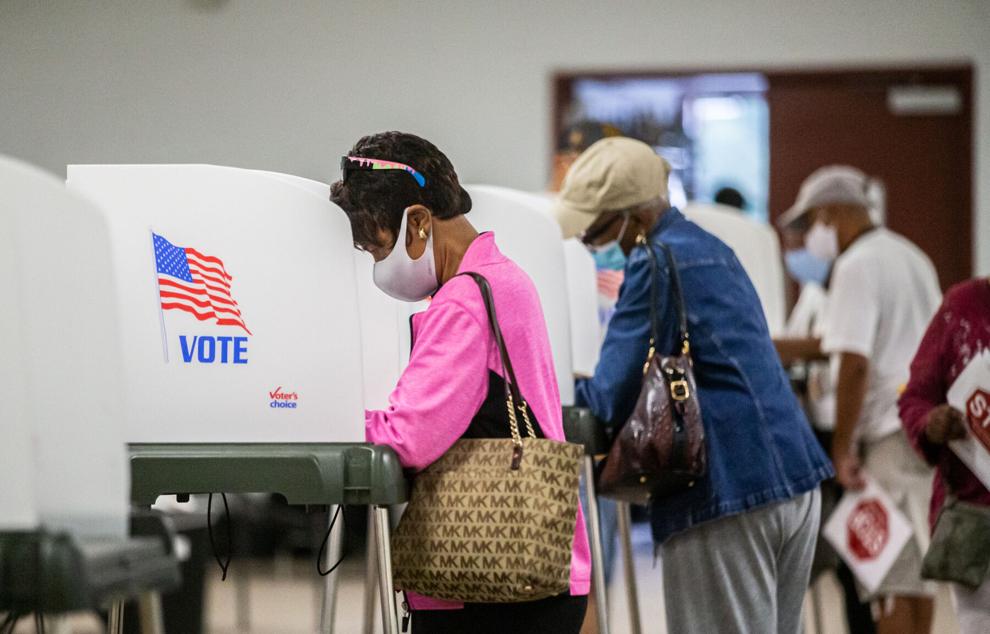 Early Vote