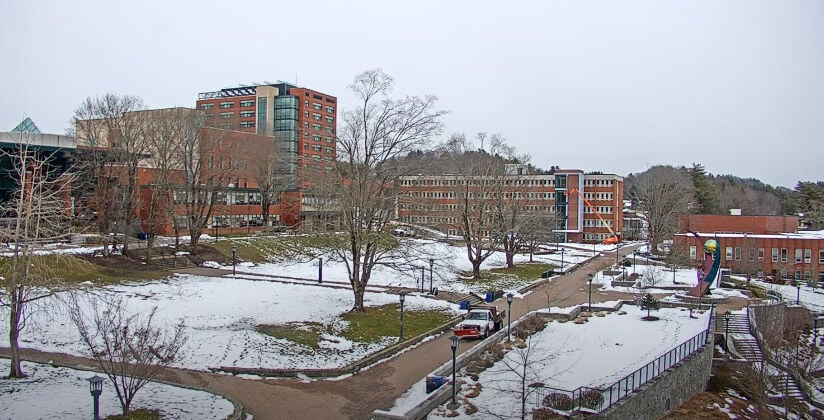 Appalachian State University and UNC-Charlotte have delayed the start of in-person classes as the number of COVID-19 cases continues to rise across North Carolina.
Appalachian State announced late Friday that in-person classes won't begin until Feb. 1, which is two weeks later than originally planned. UNCC on Monday pushed back face-to-face classes by by a month.
Both UNC System institutions will start spring semester classes on the dates previously announced — Jan. 19 at Appalachian State, and Jan. 20 at UNCC. But all classes will start out with remote instruction.
"While our campus numbers are not a cause for current concern, we are cognizant that across the state cases of COVID-19 are high and Watauga County's case counts have been steadily rising," Appalachian State Chancellor Sheri Everts wrote Friday in a message to campus.
"Data modeling indicates a peak in this latest wave of COVID-19 cases is likely to occur in the western part of the state in the next 1-2 weeks, and we are seeing a strain on local and regional hospitals. State and local data trends are concerning as students prepare to return to Boone and, in particular, to live in residence halls on campus."
The announcements came as North Carolina recorded a record 11,581 new cases of COVID-19 on Saturday. The state reported nearly 6,000 new cases on Monday.
On Thursday, UNC-Chapel Hill became the first public university in North Carolina to push back the start of in-person undergraduate classes. All of the university's undergraduate classes will be held online for the first three weeks of the semester through Feb. 8.
Appalachian State said it would notify students on Monday about new residence hall move-in dates. Students will receive a prorated refund of their housing fee. Residence halls had been scheduled to reopen Thursday.
Appalachian State said it has 26 active cases of COVID-19, according to its online coronavirus dashboard. The university has no active case clusters and says it is using less than 1 percent of its available isolation and quarantine spaces.
At UNCC, meanwhile, spring break was moved from late March to Feb. 8-12. The Charlotte university also scrapped its earlier plan to move all classes online after spring break in April. According to Monday's announcement, face-to-face and hybrid classes will meet on campus starting Feb. 22 and continue in those formats until the end of the spring semester.
UNC System schools are starting spring semester classes later than normal because of the pandemic. UNCG classes start Jan. 19, and N.C. A&T begins Jan. 25. Classes at the two state universities in Winston-Salem won't start until next month — Feb. 1 at Winston-Salem State University and Feb. 8 at UNC School of the Arts.
UNC System schools also are requiring most students to have a negative test for COVID-19 before they return to campus housing or in-person classes. Entry testing wasn't required before the fall semester.
Contact John Newsom at (336) 373-7312 and follow @JohnNewsomNR on Twitter.​