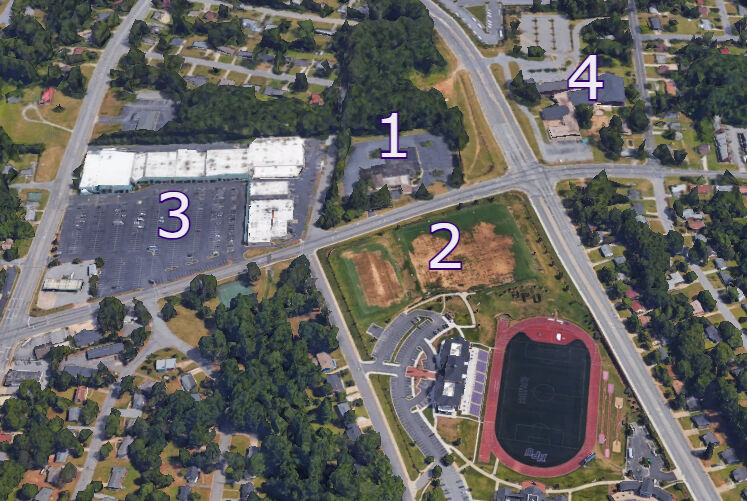 HIGH POINT — High Point University is adding another 3.5 acres to its campus.
The university announced Wednesday that it has bought a funeral home property on East Lexington Avenue near campus. The purchase price was undisclosed.
High Point University plans to use the Sechrest-Davis Funerals and Cremations property at 1301 E. Lexington Ave. for administrative offices and parking. The site sits across the street from the university's arena, conference center and hotel complex, a $170 million project that's scheduled to open in October.
The 4,500-seat Nido and Mariana Qubein Arena and Conference Center will be the new home of the High Point men's and women's basketball teams. The university also expects to use the venue for speakers, concerts, entertainment and large campus and community events.
The conference center will be able to hold up to 2,500 people. High Point plans to use this facility for university and community events.
The Jana and Ken Kahn Hotel has 30 rooms and can accommodate about 70 guests — alumni, prospective students and their families and school counselors and others — who are there on university-related business.
"As High Point University grows, so too does the city," Barry Kitley, High Point's vice president for university relations, said in a statement. "We look forward to many opportunities to engage, fellowship and connect with community members inside this phenomenal venue."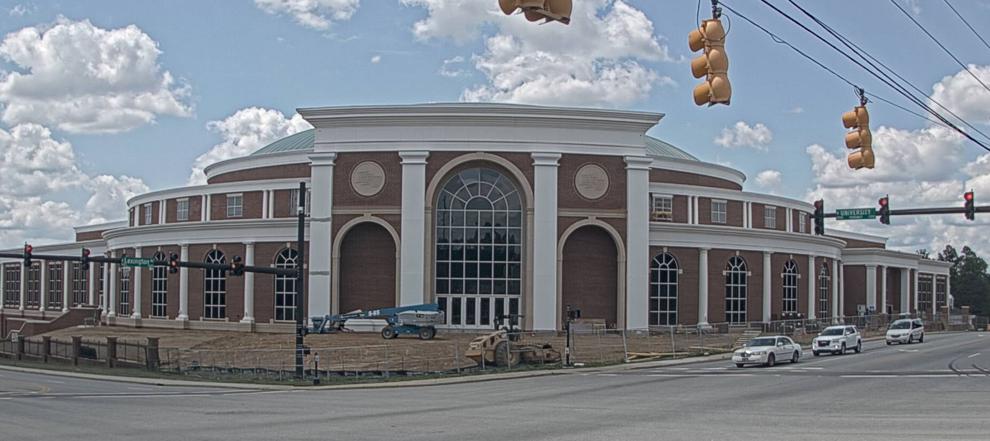 The arena and conference center are named for the university's current president and his wife. The hotel is named for a Florida couple who contributed $5 million toward the project in 2019. The Kahns own a media company that serves business and educational professions.
The university didn't say Wednesday when it will take over the property but it plans to "(work) closely with the former owner to provide a smooth transition period."
The funeral home is owned by SCI North Carolina Funeral Services LLC, a division of Service Corporation International, the Houston firm that has more than 1,900 funeral, cremation and cemetery service providers in the United States and Canada.
The former Sechrest Funeral Service merged with Davis Funeral Home of High Point and Thomasville Funeral Home in January, according to a Facebook post. Sechrest-Davis Funerals and Cremations has locations on Phillips Avenue in High Point and in Thomasville in addition to the East Lexington Avenue facility.
The funeral home site is the third major property High Point University has bought near its 500-acre campus in the past three years.
In 2019, the university bought both the College Village Shopping Center, which sits next to the funeral home on East Lexington Avenue, and Christ United Methodist Church, which is directly east of the funeral home on North University Parkway. The shopping center still operates as a retail space. The university moved its student health center to the 8-acre church property.
Contact John Newsom at 336-373-7312 and follow @JohnNewsomNR on Twitter.