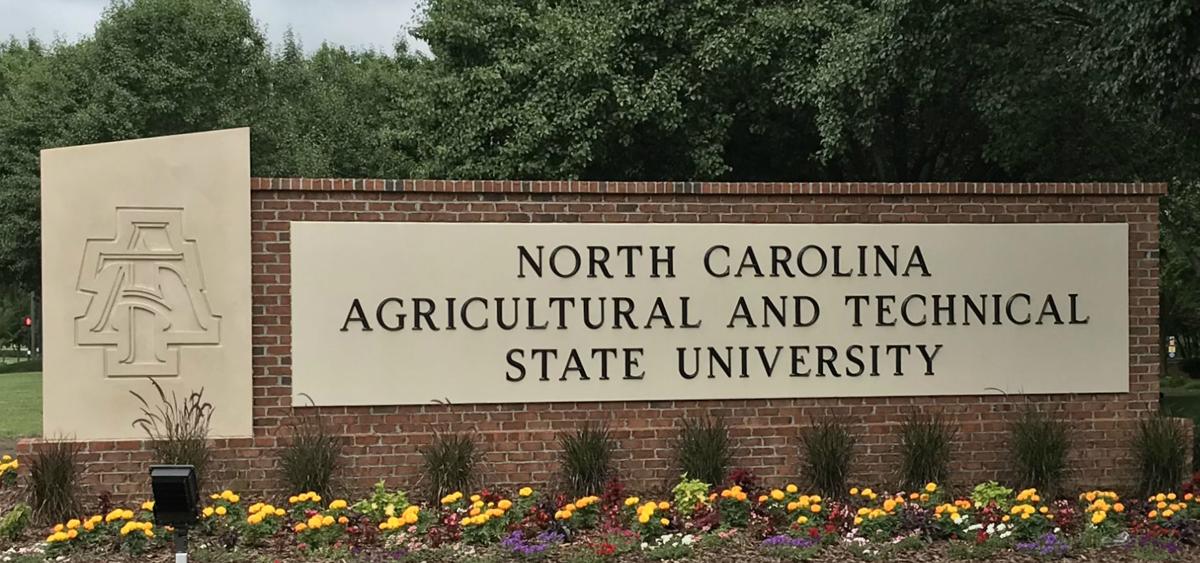 GREENSBORO — N.C. A&T's real estate foundation has bought most of a student apartment complex adjacent to campus.
Guilford County property records show that the N.C. A&T Real Estate Foundation spent $3.5 million to buy most of the University Park apartments. The foundation bought three pieces of the complex — at 412 Steadman St., 425 Steadman St. and 1205 Arlee St. — totaling a little more than four acres.
Unlike its other recent apartment purchases, the foundation doesn't intend to keep these buildings very long. A&T officials said Friday that there are no plans to continue using them as student housing. Instead, the one- and two-story apartment buildings, some of which date back to the late 1960s, will be torn down.
This latest purchase continues A&T's aggressive move to buy up apartments in nearby neighborhoods. Between mid-2018 and December 2019, the university's affiliated real estate foundation bought five apartment complexes and added 1,632 beds to its campus housing inventory.
Acquiring part of the University Park complex puts A&T closer to having all of the property bounded by Bluford, Laurel, East Lindsay and North Dudley streets. A&T and its foundation own roughly two-thirds of the homes in the neighborhood, according to a report presented to trustees at their meeting Friday.
"It is in this space where we expect the university's future growth will occur," Chancellor Harold Martin told trustees on Friday.
Long term, A&T envisions the area north of Harrison Auditorium — which it has dubbed the Global Village — to have new dorms, academic buildings, green space and soccer and recreation fields.
Added to the university's long-range master plan Friday was a new indoor student recreation center that could have bowling alleys, basketball courts, yoga and dance studios, a boxing gym and a climbing wall.
University leaders said the new building might be around 200,000 square feet — roughly the size of the student recreation center that UNCG opened in 2016.
But A&T hasn't identified a funding source and has set no construction dates.
Contact John Newsom at (336) 373-7312 and follow @JohnNewsomNR on Twitter.