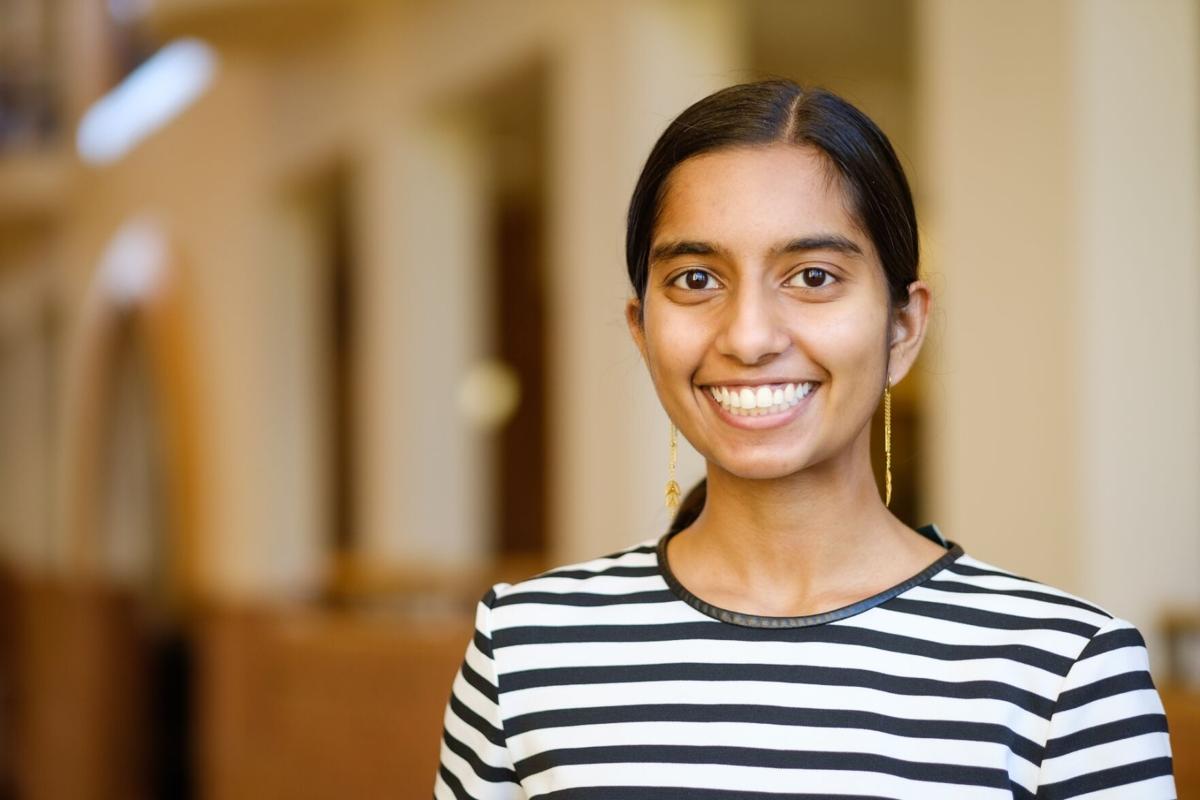 A Wake Forest University senior is among five winners from North Carolina universities of the prestigious Rhodes Scholarship to study at England's Oxford University.
Savarni Sanka was among 32 Americans chosen Sunday by the Rhodes Trust, which administers the program. Wake Forest in a news release said Sanka plans to pursue two master's degrees — in public policy and refuge and forced migration studies — at Oxford starting in October.
A Raleigh resident who attended Enloe High School, Sanka plans to graduate from Wake Forest in May with degrees in politics and international affairs and Spanish and a minor in Middle East and South Asia studies. She has been inducted into Phi Beta Kappa, the nation's oldest academic honor society, and has been a leader of the university's Student Association for the Advancement of Refugees. Sanka also has studied or done volunteer work in Spain, Morocco and Nicaragua.
"It's an incredible honor to be named a Rhodes Scholar," Sanka said in a statement. "I owe my success to every mentor and teacher I've had from kindergarten to now. Every single professor at Wake Forest has influenced me in some way."
Sanka is Wake Forest's first Rhodes Scholar since 2013 and 14th since 1986.
UNC-Chapel Hill and Duke University each had two winners in this year's competition, which featured an applicant pool of 2,300 that included 953 students endorsed by 288 colleges and universities.
The UNC-CH winners are Peter Andringa of Alexandria, Virginia and Sarah Mackenzie of Calgary, Alberta, Canada. Both graduated from UNC-CH in May. The university said Mackenzie was one of 11 Canadian winners announced Monday.
Andringa earned degrees in journalism and computer science and now works as a data visualization engineer on elections coverage and other projects for The Washington Post. He plans to study public trust in online media and pursue a master's in social science of the internet at Oxford.
Mackenzie was a Morehead-Cain Scholar at UNC-CH, where she studied public policy. At Oxford, she plans to study social policy and interventions and eventually become an attorney.
The Duke winners are Jamal Burns of St. Louis and Kendall Jefferys of Keller, Texas. Burns will graduate in May with a history degree and plans to study education and social anthropology at Oxford. Jefferys studies marine science and conservation at Duke and is writing a novel.
Rhodes Scholars were evaluated virtually this year for the first time because of the COVID-19 pandemic. The U.S. winners included 10 Black scholars — tied for the most selected in a single year — and 22 students of color. Nine, including Sanka, are first-generation Americans or immigrants.
Harvard University, with six winners, had more scholarship recipients than any other school. Two universities, Southern Connecticut State University and the University of California, Santa Cruz, had their first winners this year.
Rhodes Scholarships pay all expenses for two or three years of postgraduate study at Oxford, the oldest university in the English-speaking world. Scholars are chosen for outstanding academic achievement, character, commitment to the public good and leadership potential.
Past American winners include former U.S. President Bill Clinton, journalist and TV host Rachel Maddow, Democratic presidential candidate Pete Buttigieg, U.S. Sen. Cory Booker of New Jersey and former U.S. Supreme Court justice David Souter.
The Associated Press contributed to this report.
Contact John Newsom at (336) 373-7312 and follow @JohnNewsomNR on Twitter.​