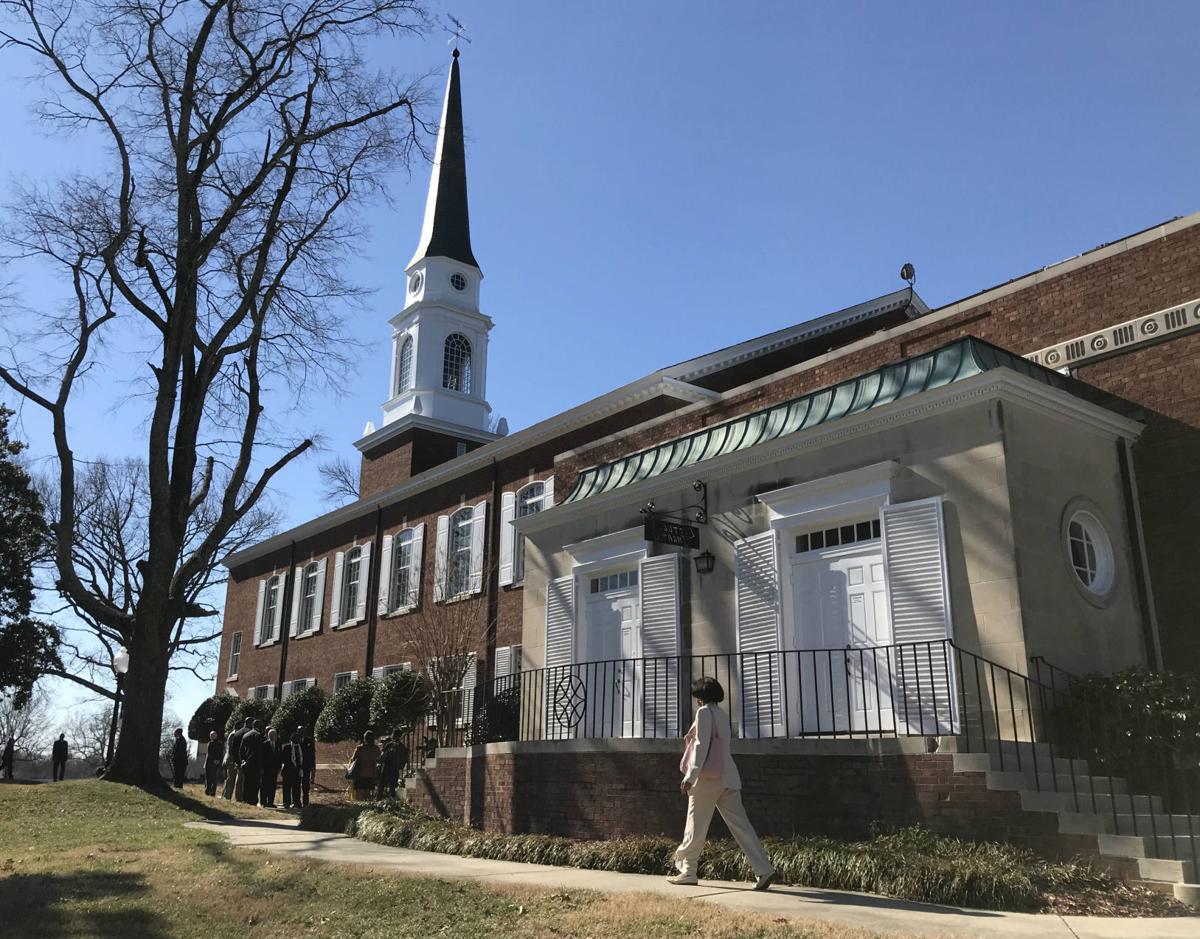 GREENSBORO — Bennett College is opting to stick with online instruction for the second straight semester.
The women's college announced Thursday that it will conduct its upcoming spring semester virtually and that no students will be on campus.
Bennett was one of four N.C. colleges and universities to start and finish their fall semesters with online instruction. The school of 233 undergraduates hasn't held in-person classes since mid-March because of the pandemic.
Bennett also said that its East Washington Street campus is now closed except to essential employees and visitors.
"While we would all like students, faculty and staff to be back on campus, the data clearly show that it isn't safe to do so yet," Bennett President Suzanne Walsh said in a statement. "Rather than develop ambiguous plans for the spring semester, we have made a clear decision that allows us to focus on delivering high-quality virtual instruction while placing the health and safety of our community above everything else."
When Bennett announced in July that its fall semester would be virtual, Guilford County recorded 79 new cases of COVID-19 that day, according to state health data. On Thursday, Guilford County had nearly four times that number of new cases.
Despite not having any students on campus this year, Walsh told students in a letter that four Bennett staff members tested positive for COVID-19 this semester.
During the spring semester — classes begin Jan. 11 — Bennett will continue to hold its traditional all-campus events and other activities virtually much like it did in the fall. Bennett's commencement, scheduled for May, also will be virtual for a second straight year.
Bennett also said it will extend online programs introduced in the fall into the spring semester to help students with their academics and mental and physical health. Among those offerings are tele-mental health, virtual yoga and Pilates class and a dedicated app to connect Bennett students with one another for tutoring sessions and other activities.
The college in a news release said it came to its decision after consulting with local, state and federal health officials. It also has worked closely with Sharrelle Barber, a Bennett graduate and assistant professor of epidemiology and biostatistics at Drexel University in Philadelphia.
"Bennett has grounded their decision in the data," Barber said in a statement put out by the college, "and so many (other colleges) have not."
Walsh said the college is hoping to reopen its campus to students, faculty and staff for the fall 2021 semester.
Three other N.C. schools that were virtual during the fall have announced their spring semester plans.
Salem Academy and College in Winston-Salem is the only other school that will stay with remote instruction for most of its students. Salem College students and Salem Academy's boarding students will take their spring classes online, but Academy high school students who live in and around Winston-Salem will be back in the classroom starting in January.
Queens University in Charlotte plans to bring all students back to campus next month. Spring classes start Jan. 19.
Johnson C. Smith University in Charlotte will start the spring semester with online classes Jan. 11, then move to in-person classes four weeks later.
Contact John Newsom at (336) 373-7312 and follow @JohnNewsomNR on Twitter.​