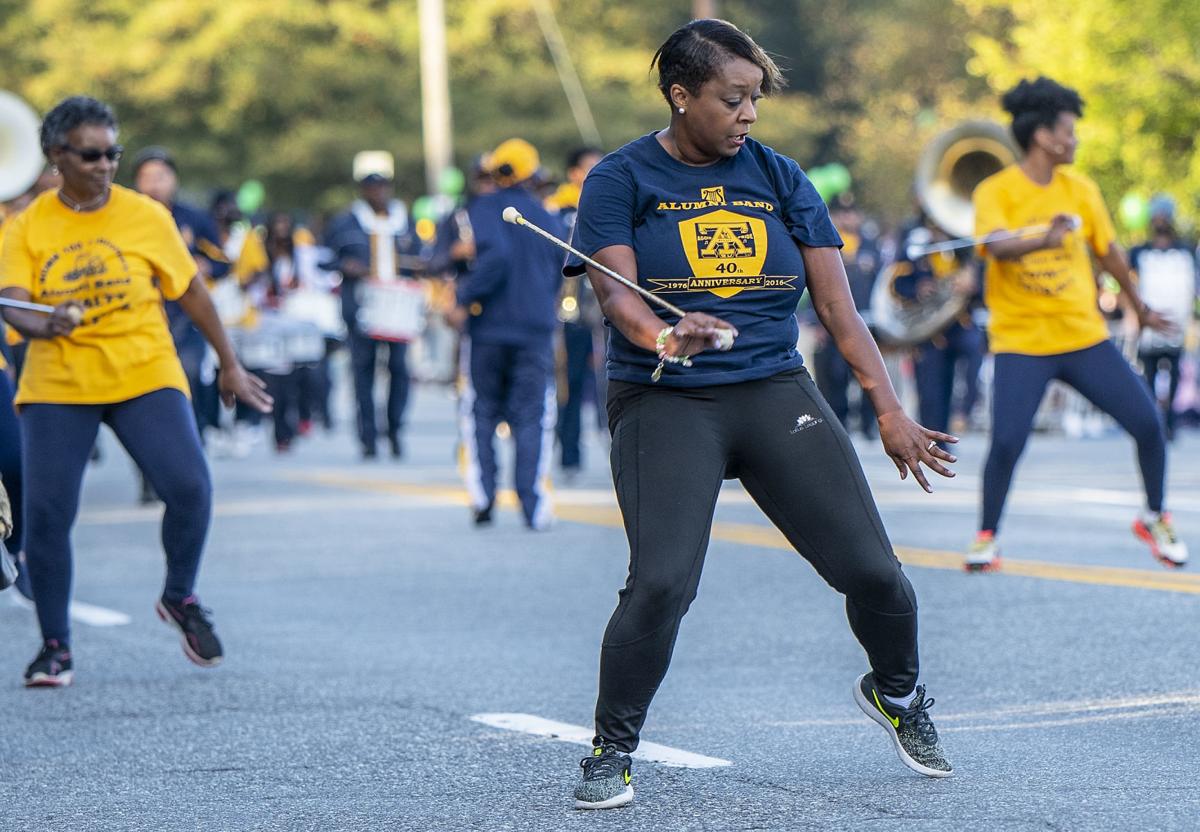 GREENSBORO — N.C. A&T has canceled its homecoming parade, as well as some other homecoming events, the university announced Wednesday. 
The university shared updated details about homecoming and new safety guidelines and vaccination requirements for outdoor and indoor events in a news release. A&T's homecoming will run from Oct. 24-31.
A&T canceled the parade, the "Aggie Fan Fest" festival, and the annual Greek cookout sponsored by Student Activities, all in an effort to manage crowding at events, according to the release. 
Dubbed "The Greatest Homecoming on Earth" because of its size, duration and sheer number of events, among other things, A&T's homecoming is one of Greensboro's largest annual gatherings. 
The university says total combined attendance at all homecoming events tops 100,000 in a typical year and that the eight-day gathering pumps more than $10 million into Greensboro's economy.
The school held a scaled-down virtual homecoming in 2020 because of the COVID-19 pandemic. A&T announced this summer that, with many people now vaccinated and North Carolina no longer mandating masks outdoors, they would hold the event in person once again.  
However, A&T Chancellor Harold Martin Sr., said at the beginning of this semester that the school might choose to make changes to the homecoming plans due to the ongoing COVID-19 delta variant surge. Officials stressed in Wednesday's news release that homecoming activities continue to be subject to change. 
A&T is requiring vaccination for its homecoming football game and for other student and alumni events taking place on campus. That includes the step show and homecoming concerts. People who want to attend will need to provide either proof of vaccination, or of a negative test result from the COVID-19 diagnostic PCR test taken within 72-hours of the event they seek to attend.
Proof of vaccination can include an original vaccination card, or a printed or digital copy.
Masks will be required at all events taking place at the Greensboro Coliseum. People who do not comply with that rule may be removed from the event without a refund. 
The school is stressing that there's still time to get vaccinated before homecoming. According to the release, vaccination and testing are available without appointment on Tuesdays at the North Carolina A&T Alumni Foundation Event Center, 200 N. Benbow Road. No appointment is necessary, and walk-ins are welcome.
Contact Jessie Pounds at 336-373-7002 and follow @JessiePounds on Twitter.​