GREENSBORO — N.C. A&T's initial fundraising goal was a modest $85 million.
That number would be a record for an A&T campaign, but only just a bit more than what the university raised during its last major push for money a decade ago.
In early 2020, after the campaign went public and money started to flow in earnest, A&T increased its goal to $100 million. Privately, A&T leaders thought they could hit $125 million by the end of 2020 when the campaign was scheduled to end.
The final tally announced Friday is well above anything the university had imagined: a record $181.4 million in cash and pledges.
A&T believes it's also a fundraising record for historically Black public universities.
"It was over-the-top successful for our university," Chancellor Harold Martin said at Friday's Board of Trustees meeting.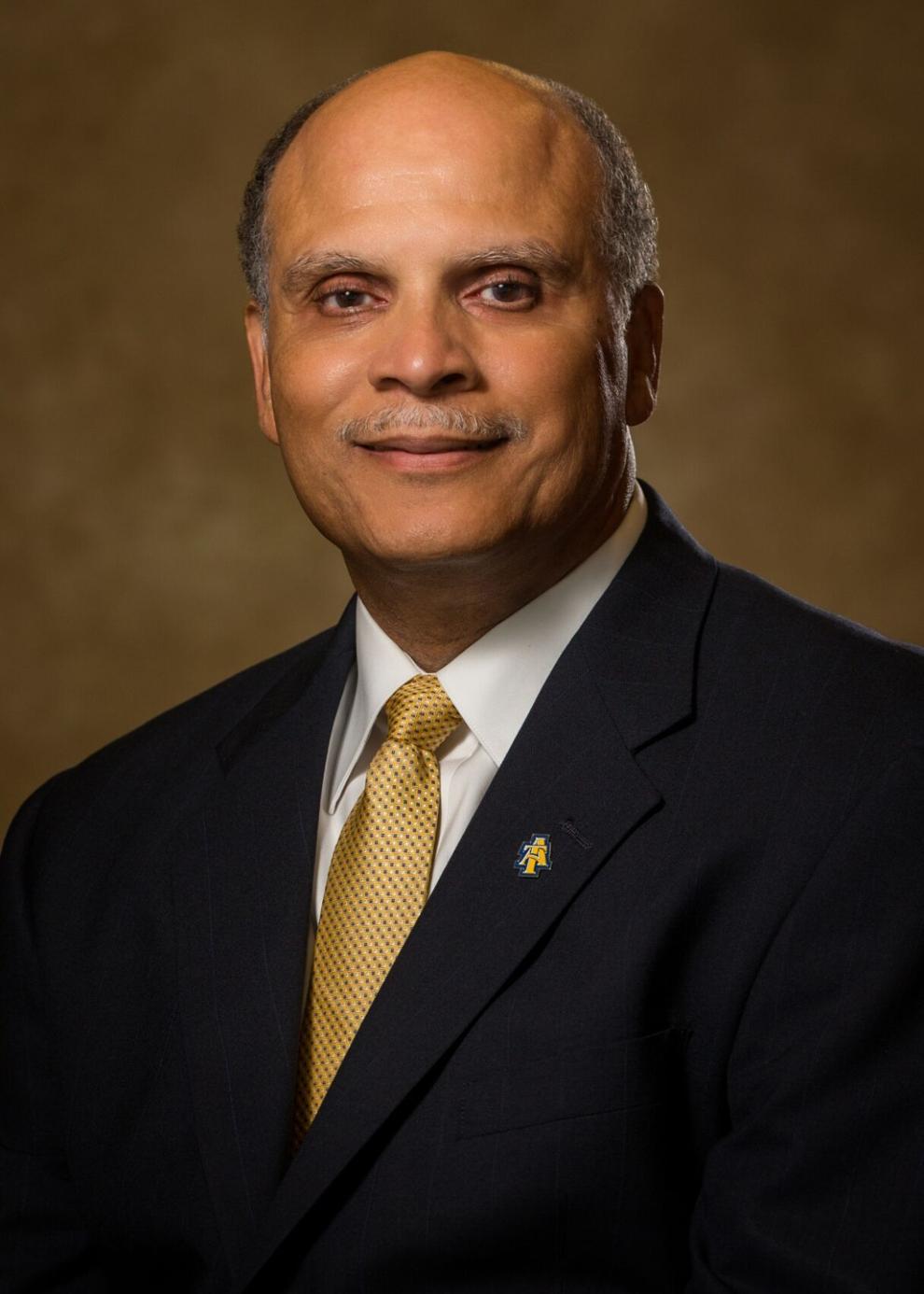 A&T intends to spend the proceeds from "The Power to Do" campaign on student scholarships, faculty support, campus facilities and academic programs.
The university has already put some of those dollars to use, creating 270 new scholarship funds, including the new February One Scholarship, named for the four A&T freshmen who launched the sit-in protests on Feb. 1, 1960. The first February One scholars will enroll at A&T this fall on full four-year scholarships.
A&T launched what it's calling the Equity in Education Initiative to increase the number of Black graduates in engineering, business and other professional fields.
For faculty, A&T added six new endowed professorships and department chairs and started three new research centers.
The university also renamed two of its colleges for donors. Its health and human sciences colleges is now named for John R. and Kathy R. Hairston — A&T graduates who owned McDonald's franchises in the Charlotte area where they live.
Its business and economics college now carries the name of Willie A. Deese, an A&T graduate and retired pharmaceutical executive who has given about $10 million to the university. Deese, along with alum and retired Gillette executive Royall Mack Sr., was a campaign co-chairman. Greensboro native and former UNC System president Erskine Bowles was the campaign's honorary chairman.
Most of the money A&T collected will be stored in the university's endowment, a collection of hundreds of smaller funds that can generate millions of dollars each year in interest and investment earnings.
A&T doesn't plan to touch the principal. Instead, it will spend a portion of the annual gains on scholarships, student and faculty programs and other items.
The campaign has caused A&T's endowment to balloon: from $28 million when the campaign began in 2012 to $153 million today. It's the 10th largest university endowment in North Carolina, according to the National Association of College and University Business Officers, which tracks endowments.
A&T says its endowment is the largest held by any historically Black public university.
Harry L. Williams, president and CEO of the Thurgood Marshall College Fund, called A&T's campaign "transformational."
"It's a significant amount of money during a difficult time," said Williams, whose organization represents A&T and 46 other historically and predominantly Black universities. "It says so much about the quality of leadership and board and the direction of the institution."
Campaign donations came from three main sources: A&T alumni, corporations and foundations and America's wealthiest woman.
A&T graduates contributed about 70% of the 21,305 donations and pledges. University officials said about 15% of A&T's alumni gave to the campaign.
"Aggie Pride turned into Aggie investment," Ken Sigmon, A&T's vice chancellor for university advancement, told trustees Friday.
Thirty-five donations were $1 million or more. Most of those big-dollar donations were from corporations and foundations, and several of those large gifts came in late 2020 after a Minneapolis police officer killed George Floyd.
That was no coincidence, Williams said.
As organizations looked for ways to show their support for equity and social justice, A&T stood out. It's the nation's largest historically Black four-year university, with some high-ranked academic programs, a championship football team and a reputation as a good value in higher education. It's also, as Williams put it, "one of the top suppliers of top talent" to the engineering, business, computer science, agriculture and other high-demand and high-paying fields.
The single largest donation to the campaign came two weeks before the end: $45 million from MacKenzie Scott. The philanthropist formerly married to Amazon founder Jeff Bezos announced in mid-December that she had given nearly $4.16 billion to 384 universities, nonprofits and community organizations. Her gift to A&T was nine times bigger than the university's biggest previous donation, which A&T received just a month earlier.
Going into the campaign, Martin said Friday that the initial $85 million goal seemed like "a big challenge."
A&T's previous campaign collected about $80 million — short of its $100 million goal — when it ended in 2006. And there were headwinds: The largest donations tend to go to the biggest and best-known schools. Public universities don't have the fundraising traditions that private colleges do. And historically Black colleges, except for a couple of high-profile exceptions, aren't fundraising powerhouses.
But A&T's alumni were willing and able to give, Deese said in an interview this week. Deese said he reminded graduates of the role A&T had played in their career successes. He told them the university was still educating talented students, many of whom were the first in their families to go to college — just like many A&T alums.
"We made sure they understood our value proposition and why it made sense to invest in North Carolina A&T," Deese said. "I think largely we succeeded."
As alumni gave back and the campaign gained momentum — it passed its initial and revised goals ahead of schedule — Deese said it seemed possible that A&T could raise $125 million. Then A&T shot well past even that ambitious target.
"I think this capital campaign is the beginning," Deese said, "not the climax of what's to come in the future."
Contact John Newsom at (336) 373-7312 and follow @JohnNewsomNR on Twitter.