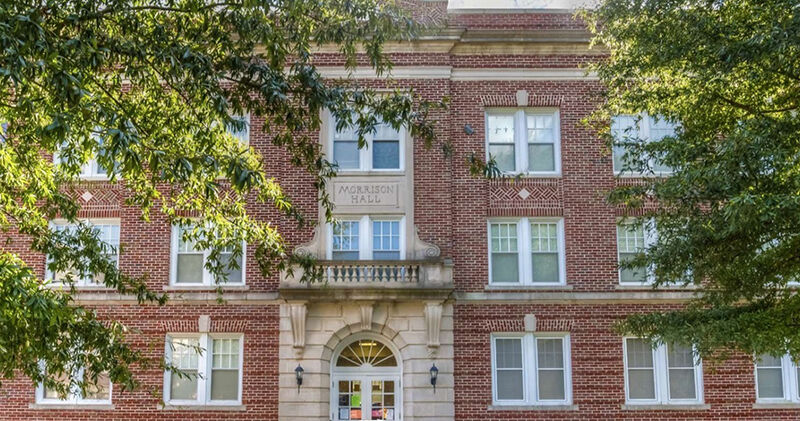 GREENSBORO — N.C. A&T will rename two campus buildings whose namesakes are connected to white supremacy.
University trustees voted Friday to remove the names immediately from Morrison Hall, a dormitory, and Cherry Hall, an academic building used primarily by the College of Engineering. Both buildings are named for former North Carolina governors, neither of whom appear to have direct ties to A&T.
Leaders of the nation's largest four-year historically Black college and university said they plan to recommend new names for both buildings in early 2021. Renaming the buildings also will require a vote of the trustees.
"These actions were recommended due to the two governors' direct or indirect actions that supported white supremacy movements during their tenure," trustee Joe Parker said Friday.
Cherry Hall was built in 1953 and once served as the home of A&T's engineering college. It's named for Robert Gregg Cherry, who was mayor of Gastonia and speaker of the N.C. House before he served as governor from 1945 to 1949.
Cherry, a Democrat, resisted pressure in 1948 to support the Dixiecrat candidate for president, South Carolina governor (and later U.S. senator) Strom Thurmond. But during that same election season, Cherry was among a group of Southern governors who unsuccessfully urged President Harry Truman to drop civil rights provisions from the Democratic Party's platform.
Cherry, along with governors in 15 other Southern states, also arranged to send Black doctors from their states to be educated at Meharry Medical College in Nashville. The deal blocked efforts to racially integrate Southern medical schools after World War II.
Morrison Hall was built in the early 1920s and is one of A&T's oldest buildings. The dorm sits next to the Dudley Building and the February One Monument that depicts the four A&T students who started the downtown Greensboro sit-ins in 1960.
The residence hall is named for Cameron Morrison, who was North Carolina's governor when the building opened. Morrison later served as a U.S. senator and a U.S. representative from North Carolina.
Popularly known as the "Good Roads Governor," Morrison got state lawmakers to back plans for building thousands of miles of highways across North Carolina. But during the late 19th century, Morrison was a leader of the Red Shirts, an armed, mounted gang that attacked and intimidated Black voters, Republican office-seekers and other foes of the Democratic Party.
The red-shirt wearing vigilantes helped Democrats reclaim political control of North Carolina in 1898 and institute new Jim Crow laws that disenfranchised and segregated Black residents for most of the 20th century.
In the days before the 1898 election, Red Shirts patrolled the streets of Wilmington to keep Blacks from the polls. They later took part in a rampage that destroyed Black businesses and killed at least 60 city residents and as many as 300, according to some estimates.
Ken Sigmon, vice chancellor for university advancement, said Friday's recommendations came from A&T's Commission on University Namings. Sigmon said that group recently undertook a comprehensive review of the names of campus facilities.
"Names associated with such painful moments in our state's history ought not be atop buildings on the campus of America's leading historically Black university," the university said in a statement late Friday.
A&T is the latest North Carolina university to address building names. UNCG in 2016 and N.C. State and UNC-Chapel Hill this year renamed campus buildings that honored governors, university trustees, Confederate generals and other civic leaders who took part in white supremacy efforts during the 19th and 20th centuries.
Contact John Newsom at (336) 373-7312 and follow @JohnNewsomNR on Twitter.​