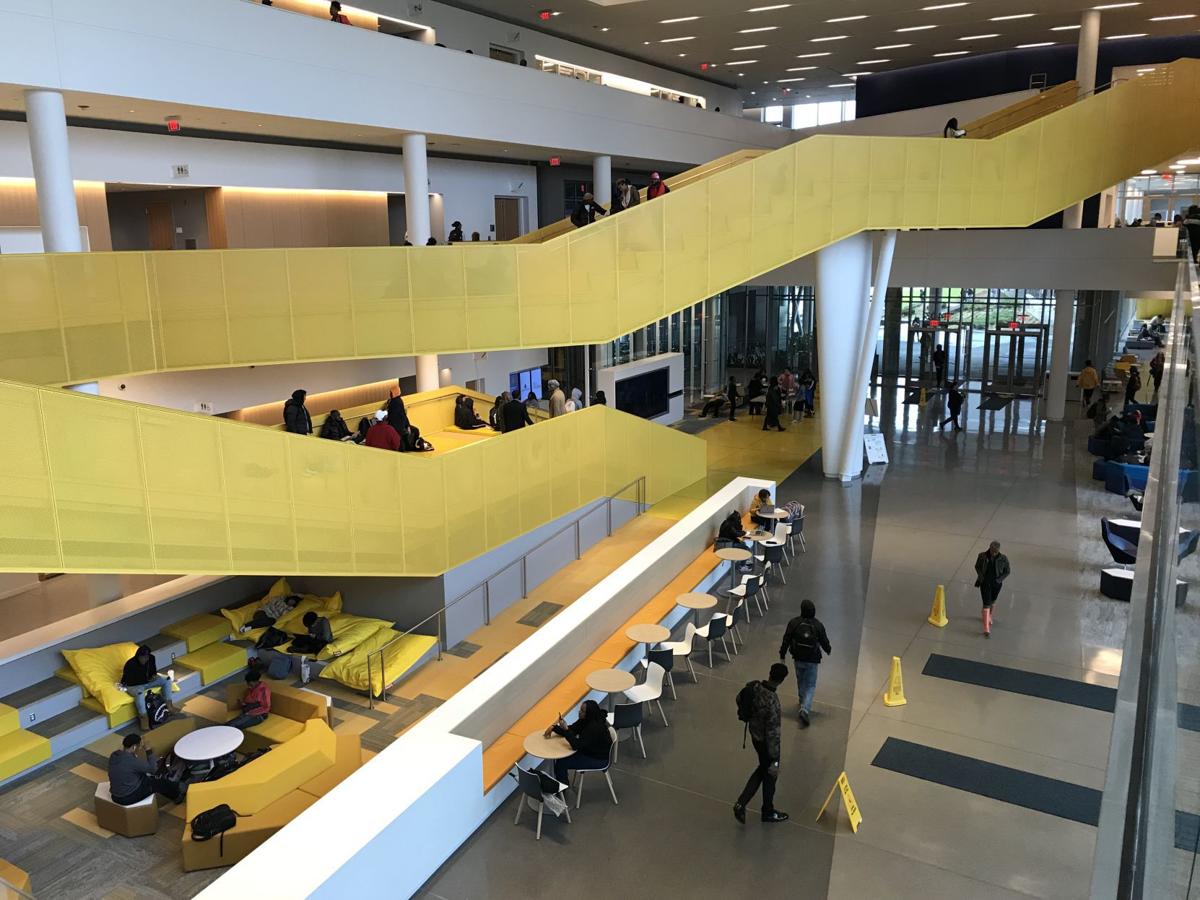 GREENSBORO — College textbooks can cost a bundle, but most N.C. A&T students won't have to worry about price when they buy their books.
The university announced Thursday that it will cover the cost of textbooks for all of its undergraduate students for the next two academic years. A&T said its program will save students on average about $1,000 annually.
A&T will use federal COVID-19 relief funds to pay for printed and digital textbooks. The university estimates the program will cost about $13 million.
"This program will help alleviate financial pressures often associated with pursuing higher education for many students, especially first-generation students and those with limited financial resources," A&T Provost Beryl McEwen said in a statement. "Our undergraduates will begin the academic year with an added layer of confidence and be able to focus on their studies without the worry of textbook costs."
A&T said students will get an email in August before the semester begins asking them to select their course materials. Students can either pick up their books at the campus bookstore or have them delivered digitally on the university's Blackboard learning software platform.
The university said students will have their course materials on or before the first day of class, which is Aug. 18.
Textbook prices have long been a bane of students' budgets.
Though some college textbooks can cost several hundred dollars apiece, students have found ways to cut their book bills by renting, borrowing or opting for digital materials. Professors at some universities are adopting open-access educational resources, which are free.
The National Association of Campus Stores says college students spend an annual average of $413 on course materials — 41% less than they did a decade earlier.
But many students appear to be doing without.
A February report from the public interest advocate US PIRG found that nearly two-thirds of college students didn't buy at least one assigned textbook last year because of cost. Twenty-one percent said they skipped out on buying at least one access code to use online course materials.
A&T said all undergraduates will get their textbooks free of charge for the 2021-22 and 2022-23 academic years.
The university will cover the cost of textbooks with money it received from the Higher Education Emergency Relief Fund, which the federal government created in 2020 to help U.S. universities cover unexpected expenses and revenue losses that resulted from the COVID-19 pandemic. A&T has been awarded nearly $243 million in three rounds of funding.
About 14% of the money awarded to A&T went directly to students as emergency aid. But A&T can decide within certain parameters how to spend the rest.
All U.S. colleges and universities received COVID-19 relief money. But historically Black colleges and universities like A&T and minority-serving institutions got extra allocations. A&T's share from the third round of funding for HBCUs, announced in March, was $74 million. A&T got nearly $59 million from the two earlier rounds of HBCU funding in 2020.
Students and graduates took to Twitter to praise A&T's announcement:
Hopefully people will show a level of gratefulness. A&T has always and will always be making moves

— Clearance Rack Connoisseur (@goleyayo) June 17, 2021
Contact John Newsom at 336-373-7312 and follow @JohnNewsomNR on Twitter.​