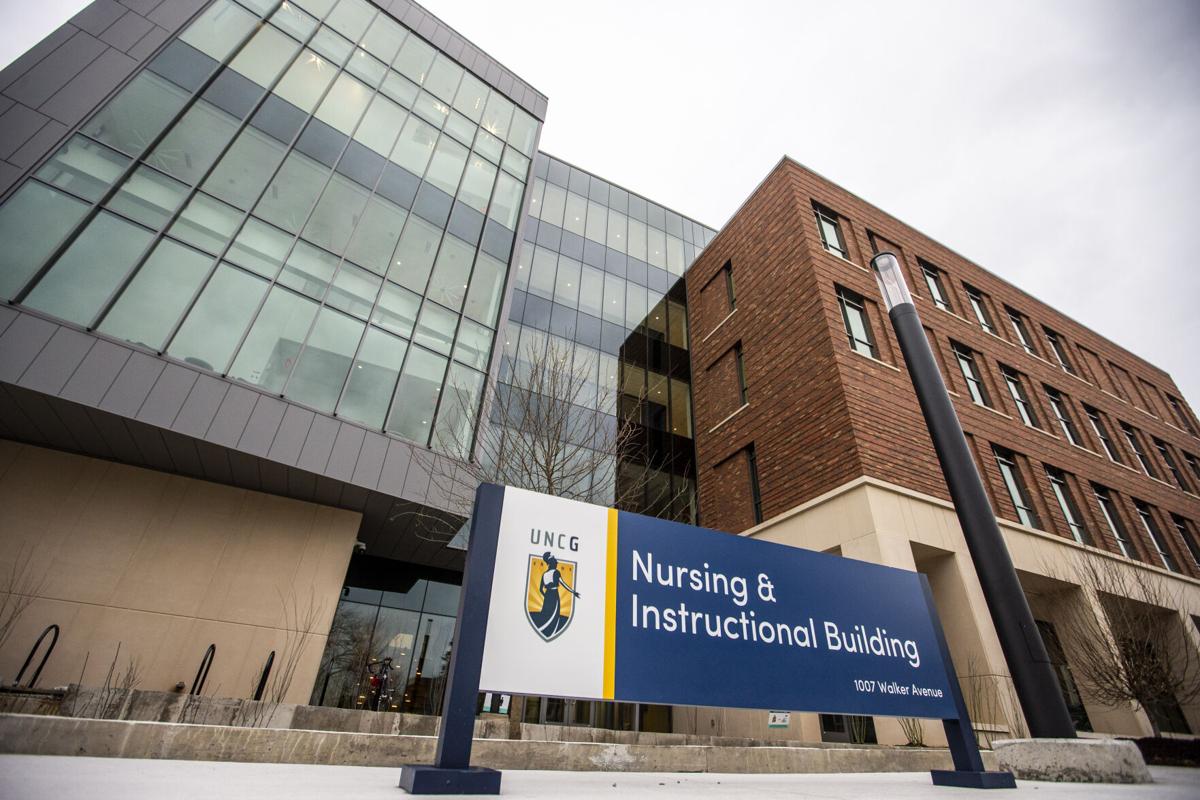 GREENSBORO — After three straight semesters in which campus routines were upended by COVID-19, UNCG intends to return to more-or-less normal operations in the fall.
Chancellor Frank Gilliam told faculty and staff members Tuesday that UNCG is "planning for a return to a nearly traditional fall semester." Fall classes are scheduled to start Aug. 17.
That likely means that most classes will resume meeting face-to-face, all campus services will be offered once again in person, and dorms, dining halls and recreation centers will be back at their usual capacities.
"Our guiding principle has always been to provide our students a full return to campus as safely as possible," Gilliam wrote to UNCG employees. "Given recent developments, including ample vaccine availability on our campus and throughout North Carolina, that goal is realistic and attainable.
"Our ability to provide the traditional college experience, including a robust residential life for our students, is also dependent upon a return to in-person work and in-person teaching."
Many UNCG offices — those who work directly with students or the public — have resumed regular operating hours. Gilliam said Tuesday that all other offices will return to pre-pandemic hours by July 6. The chancellor also said that some employees might be able to continue working remotely or on flexible schedules.
UNCG has not yet relaxed its health and safety precautions, and Gilliam's message didn't say when these measures will no longer be needed. Face coverings are still required in most campus spaces, and everyone on campus should wash their hands frequently and stay 6 feet apart inside buildings. The university continues to clean and disinfect classrooms, restrooms and public areas multiple times per day.
"Please continue to stay safe and vigilant this semester," Gilliam told faculty and staff. "Now is not the time to get complacent, but there is light at the end of the tunnel and we have reason to feel optimistic."
Life on campus has been much different since last March, when UNCG and other universities sent most students and employees home and held all of their classes online because COVID-19 had started to spread rapidly. The disruption caused by the pandemic has continued through the fall and spring semesters.
Only 35% of UNCG classes are meeting face-to-face this spring, according to the university's COVID-19 dashboard. The rest are online or in a hybrid mode, which means they're held both online and in-person. UNCG reduced the capacity in its residence halls by about 25% to allow for more social distancing.
UNCG also canceled fall and spring breaks and ended fall semester classes before Thanksgiving to reduce travel by students and employees. The university said last week it will hold five commencement ceremonies over two days so it can recognize the classes of 2020 and 2021 while maintaining social distance.
UNCG's announcement comes as the university expands the reach of its on-campus COVID-19 vaccine clinic, which opened March 11 to serve employees of colleges and universities in Guilford County.
Starting Wednesday, UNCG's clinic will give shots to its students who live in campus dorms and off-campus homes and apartments with roommates.
Effective April 7, all North Carolina residents 16 and older will be eligible to get vaccines.
Contact John Newsom at (336) 373-7312 and follow @JohnNewsomNR on Twitter.​