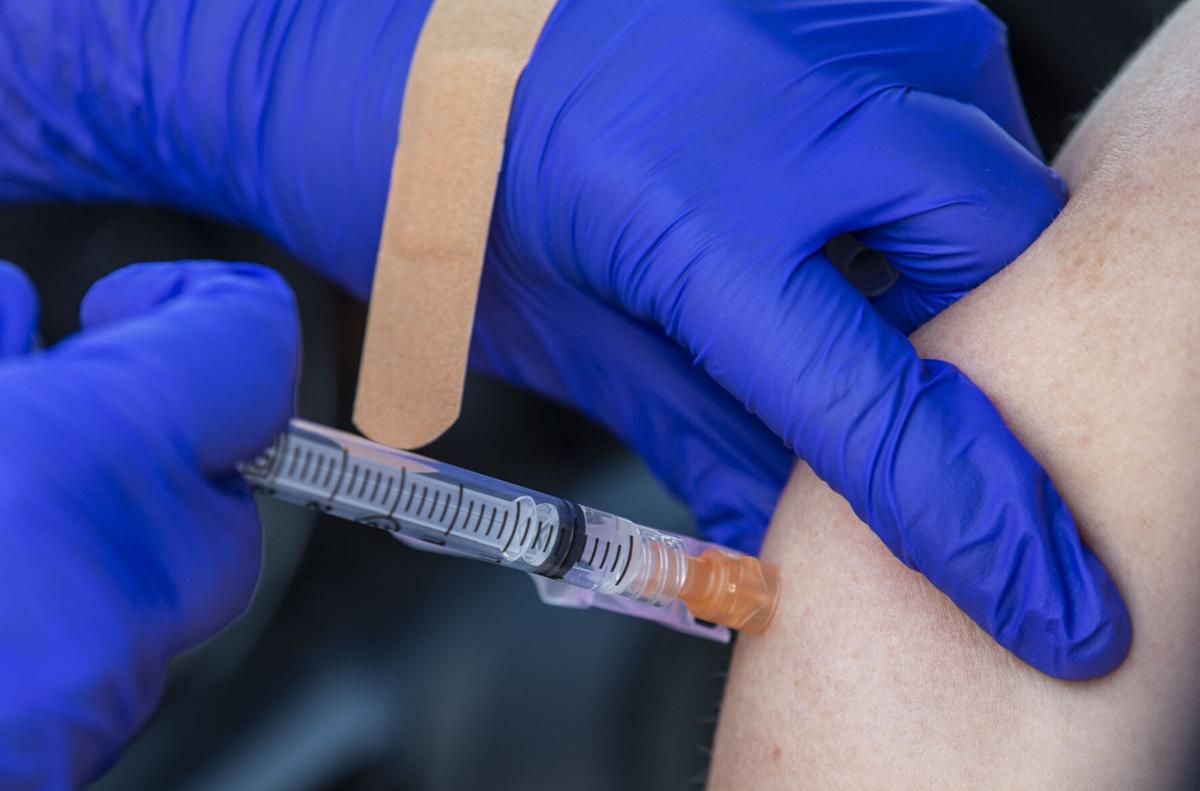 North Carolina's public university system won't require students to get a COVID-19 vaccine before they start fall semester classes in August, but Wake Forest University will.
The UNC System said it "strongly recommends" that new and returning students get a vaccine but won't make the shots mandatory, according to a statement provided to the News & Record on Tuesday.
"The University of North Carolina System remains committed to following guidance from public health officials and state law regarding vaccinations. No federal or state public health official has directed that COVID-19 vaccinations be mandated for students at institutions of higher education," the statement reads.
"The UNC System strongly recommends the vaccine for students but is not requiring it. We urge our students and all North Carolinians to be vaccinated at the earliest opportunity."
Wake Forest announced late Tuesday that it "intends to require" that all new and returning students get vaccinated by July 1. The vaccine requirement for the upcoming fall semester applies to all undergraduate, graduate and professional school students who are taking classes, plan to participate in campus activities or are enrolled in study abroad or study away programs.
In a message emailed to students, Wake Forest said it will consider requests for medical and religious exemptions like it does with other vaccines. North Carolina law requires nearly all college students get seven vaccines — but not one for COVID-19 — before they can attend class. But state law also provides for medical and religious exemptions.
"Accurate accounting for vaccination status is critical to the university's planning for the fall," Wake Forest President Nathan Hatch and two other top administrators wrote to students Tuesday. "Getting vaccinated begins the journey toward restoring the intimate Wake Forest experience we cherish."
Wake Forest also said Tuesday that it's not now requiring faculty and staff to be vaccinated but "strongly encourages" employees to do so.
Wake Forest is the second North Carolina school after Duke University to require students to be vaccinated before the start of fall classes.
The Chronicle of Higher Education has counted more than 50 schools nationwide with vaccine mandates heading into the fall semester. Most of the schools on the Chronicle's list are private, and they represent a tiny fraction of the nation's roughly 4,000 four-year colleges and universities.
The UNC System, meanwhile, has held vaccine clinics on all 16 campuses for some combination of students, employees, family members of employees and the community. The UNC System had more than 242,000 students enrolled as of last fall.
A UNC System spokeswoman said those clinics have administered more than 73,000 vaccines.
"We want to ensure that students have free and convenient access to vaccinations so that they can return to the full college experience as soon as possible," the UNC System statement read.
UNCG is holding vaccination clinics for its students on Thursdays and Fridays through the end of the spring semester. The university also has administered COVID-19 shots to faculty and staff members at Guilford County colleges and universities since March.
N.C. A&T, meanwhile, administers first doses of COVID-19 vaccines to its students and employees and the general public each Thursday. Click here to sign up for an appointment.
Contact John Newsom at (336) 373-7312 and follow @JohnNewsomNR on Twitter.​