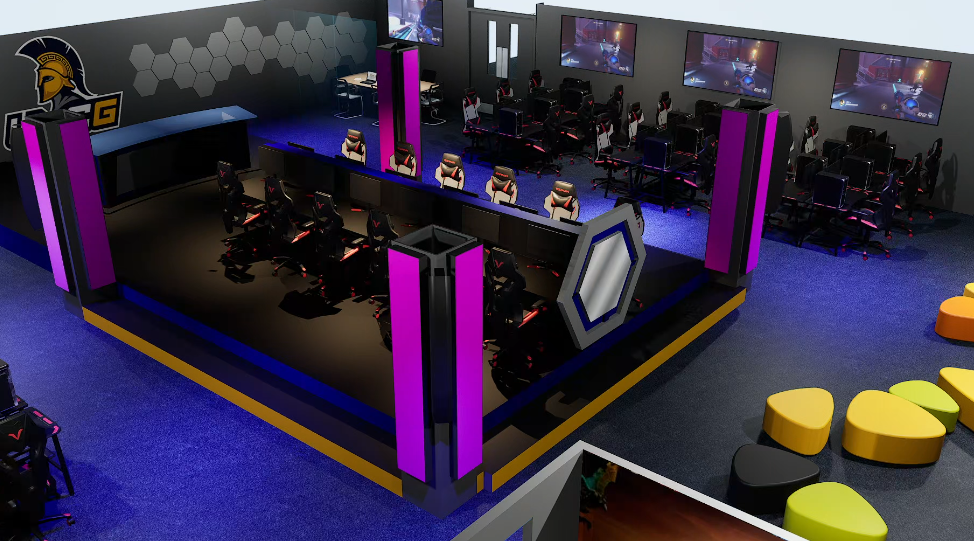 GREENSBORO — UNCG is getting into the esports game.
The university announced this week that it will build an on-campus arena for competitive video game play. It also plans to launch several short-course programs in topics related to competitive video games.
The new venture takes advantage of the soaring popularity of organized competition in video games played on both personal computers and gaming consoles. It's also a way to attract new students to UNCG.
Chancellor Frank Gilliam said UNCG's esports program will prepare students for jobs in the gaming industry and provide new opportunities for university researchers.
"We are optimistic about the potential we have to grow, innovate and break new ground in this exciting arena," Gilliam said in a statement.
The global esports industry attracts nearly $1 billion annually in sponsorships, advertising, media rights and other revenue sources, according to one estimate, and it's projected to grow by more than a half-billion dollars by 2023. Roughly half a million people annually watch competitions in video games such as "League of Legends," "Counter-Strike" and "Overwatch." Top tournaments give away millions in prize money.
UNCG plans to create a 3,300-square-foot esports facility underneath the cafeteria in Moran Commons. The venue, scheduled to open in the fall, will have at least 36 PCs and four gaming consoles plus video walls and big-screen video panels.
The university said the space will be used for competitions, recreational play and research and academic activities. It'll be the home arena of UNCG's existing esports and gaming club, which has about 100 members.
UNCG also said it will start new certificate programs — courses of study that can be completed in weeks or months instead of years — in areas such as esports administration, esports marketing and sponsorships and video game tournament design.
The university said it plans to start these online courses in the fall.
For now, there's a website — esports.uncg.edu — with details about the arena and the short-course programs.
Gilliam has formed an esports executive committee to make long- and short-term decisions on this new initiative. It'll be led by Karen Bull, dean of UNCG Online, the university's online degree program division, and Todd Sutton, associate vice chancellor for learning technology and customer success.