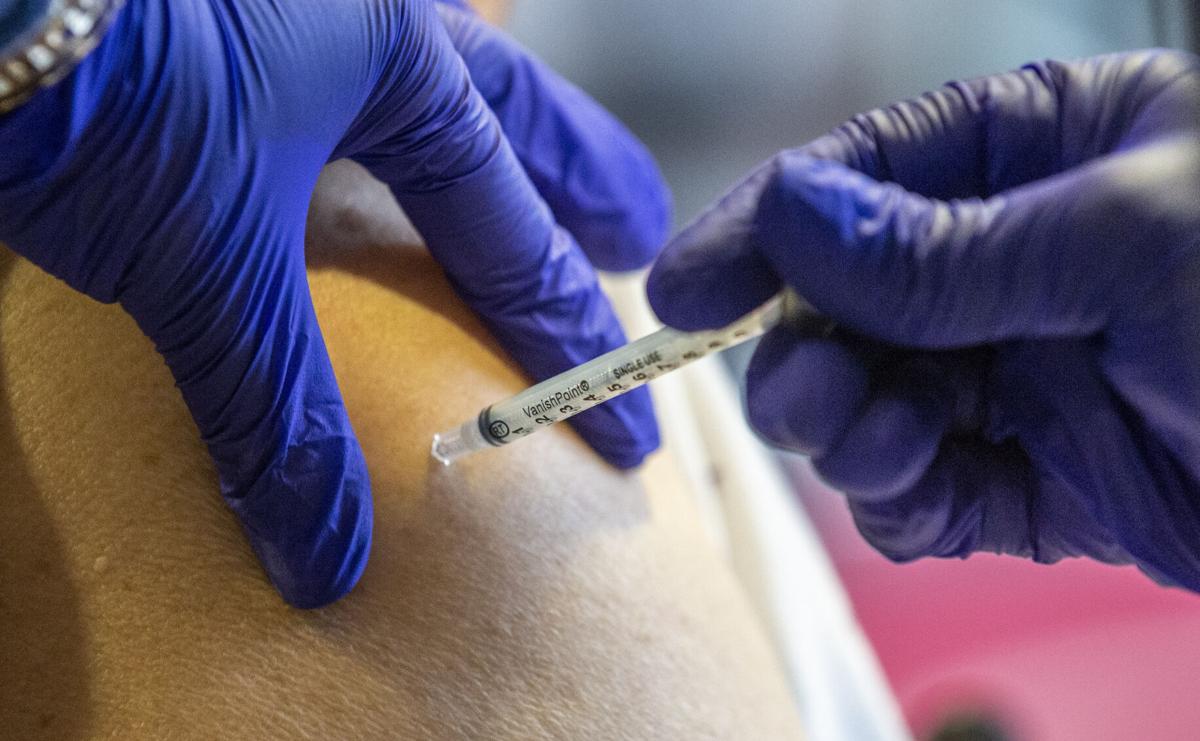 GREENSBORO — UNCG will be the next local university to give out COVID-19 vaccines.
The university announced Tuesday that it will open an on-campus clinic next week for faculty and staff who work at the colleges and universities in Guilford County. UNCG said it's still working out some details, including the dates and times of the clinics and the registration process.
The university did announce a venue: the Cone Ballroom inside the Elliott University Center. There's also no cost to get a vaccine.
The news of the UNCG clinic came as North Carolina officials announced Tuesday that the remainder of people in Group 3 will be eligible to get the COVID-19 vaccine starting Wednesday.
The newly eligible members of Group 3 are considered frontline essential workers who typically must work in person and are employed in one of eight sectors, including food and agriculture, public safety, transportation and higher education.
Other Group 3 members — those who work at K-12 schools, preschools and child care settings — became eligible for shots on Feb. 24.
UNCG noted in a news release that higher education employees have other vaccine options in Guilford County, including sites operated by the Guilford County Department of Public Health, local Walgreens drug stores and the FEMA-supported mass vaccination site slated to open at Four Seasons Town Centre on March 10.
N.C. A&T, the first UNC System school to open an on-campus vaccine clinic, has administered 1,100 COVID-19 vaccines since starting its weekly clinic on Feb. 11. And High Point University's community center is one of the Guilford County health department's three regular vaccination clinics.
More than 68,000 people in Guilford County have received first doses of a coronavirus vaccine, according to the state's COVID-19 and vaccination dashboard. That's equal to nearly 13% of the county's population. 
Nearly 38,000 people in Guilford County have received second doses.
Contact John Newsom at (336) 373-7312 and follow @JohnNewsomNR on Twitter.​