GREENSBORO — Chick-fil-A recently surprised 12 of its employees across the country with $25,000 college scholarships.
One of those big winners, Karina Juarez, is from Greensboro.
Juarez, a 2020 graduate of Ragsdale High School, works at the Chick-fil-A Gate City on Koury Boulevard at Gate City Boulevard. She's a first-generation American and the first in her family to attend college, according to the company. She was a member of her high school Spanish club, is active in her church and volunteers to help people experiencing homelessness.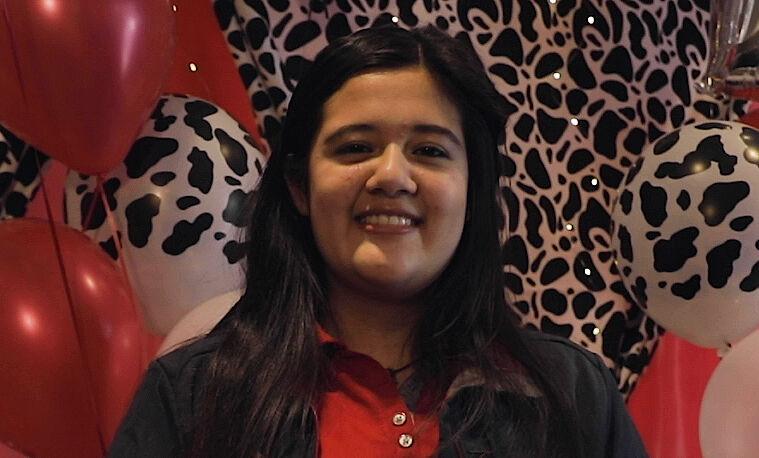 Juarez is now in her first year at UNCG and is working toward a degree in nursing.
She's one of 12 winners this year of the restaurant chain's True Inspiration Scholarships, which are one-time awards of $25,000 given to employees who demonstrate academic achievement, leadership and community involvement and who have financial need. These scholarship winners also receive a laptop computer.
Chick-fil-A surprised this year's winners by inviting them to what was billed as a virtual company retreat. They were greeted on video by company chairman and CEO Dan Cathy, who told all 12 that they had won the company's largest scholarship.
The True Inspiration Scholarships are one of two scholarship programs available to Chick-fil-A employees. The company also awards $2,500 Leadership Scholarships that are renewable for up to three additional years.
In 2021, Chick fil-A said it will award $19 million in college scholarships to nearly 7,500 employees in 44 states, Washington, D.C., and Canada.
Contact John Newsom at (336) 373-7312 and follow @JohnNewsomNR on Twitter.​