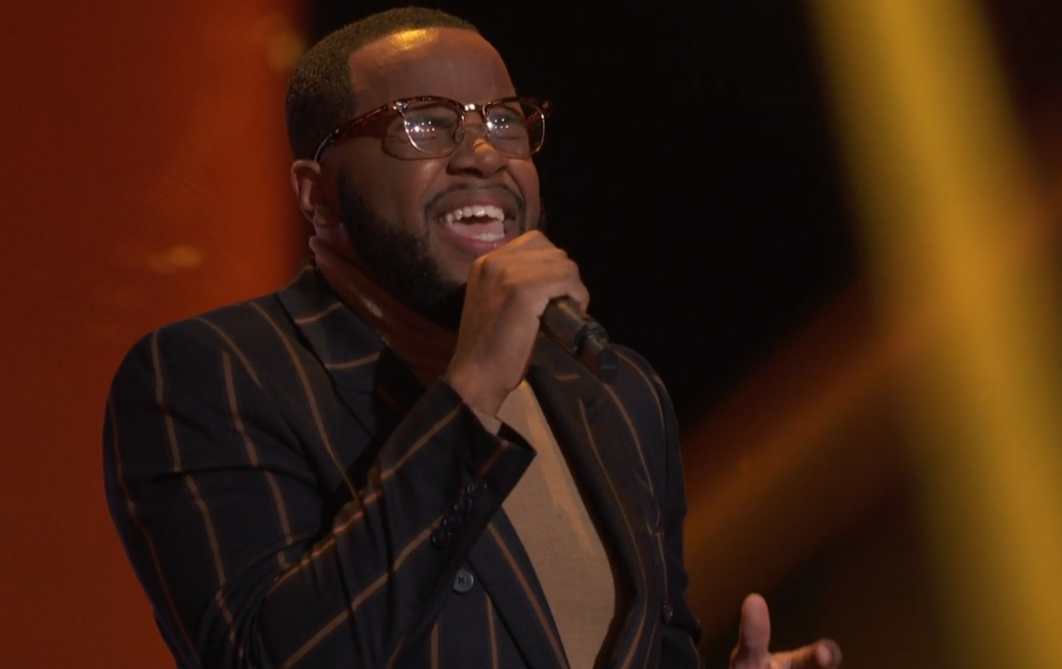 GREENSBORO — A senior at N.C. A&T will take a star turn Monday night when the new season of "The Voice" begins.
Victor Solomon is featured in a six-minute promo video that came out Friday. In his audition, Solomon sings the Common and John Legend hit "Glory," which appeared in the 2014 film "Selma" and won an Academy Award for best original song. Legend is one of the four judges for Season 20.
Solomon apparently impressed Legend, who told the 22-year-old he has "literally zero times turned for someone singing my songs" because he scrutinizes those performances so carefully.
Judges begin each audition with their backs to the contestant but turn their chairs around if they're interested in working with a singer. Legend was the second judge to turn his chair around to watch Solomon's performance.
"He's doing some things I haven't done that are better than what I would do with this song," Legend said after Solomon's audition.
Judge Kelly Clarkson added: "There were a lot of times when I was like, is this John singing?"
"He was better than me!" Legend replied.
Solomon told the panel that he won an eighth grade talent show by singing Legend's song "Ordinary People." So Legend picked up a microphone and together he and Solomon sang the chorus of the song.
Solomon is a business administration major from Peoria, Ill. He was elected in March as Mister A&T and represents the university at numerous events during the year. He's also a member of the university's gospel choir.
Solomon announced on his Instagram page Feb. 11 that he had auditioned for the NBC TV show. On Friday after the promo video came out, he posted this on Facebook: "Soooo they posted me as the sneak peak! Lord I thank you FOR EVERYTHING AND YOU GET ALL THE GLORY."
"The Voice" will air at 8 p.m. Monday on WXII (NBC, Channel 12).
Contact John Newsom at (336) 373-7312 and follow @JohnNewsomNR on Twitter.​