Wake Forest students took to the main road that runs next to campus Friday to protest how the university is handling students who might have been exposed to COVID-19.
About 70 students — all in masks and generally standing at least six feet apart — flanked Wake Forest's University Parkway entrance on a cold, damp afternoon for about an hour. Most held handmade signs with messages such as "Stop putting COVID in our halls," "No policies that spread disease" and "Wake is putting us in danger." Every few minutes, passing motorists honked their horns in apparent solidarity.
As COVID-19 has swept through the Wake Forest campus since the first of the month — new cases after just three weeks of spring semester classes have already surpassed the total from the fall — students say they oppose the university's new quarantine policies, especially the temporary use of unoccupied dorm rooms and apartment bedrooms for students who have to be quarantined.
Though the university contends the quarantine-in-place arrangement is medically sound, students said it could endanger the health of other students who have tried hard to stay safe during the pandemic. Even worse, some students said at Friday's rally, they didn't give their consent before temporary new roommates appeared at their doors and started sharing bathrooms and common areas.
"We're out here because we're concerned about our safety on the Wake Forest campus," said Caitlin Graham, a senior sociology major and one of the organizers of Friday's protest.
"We deserve more respect," Graham added moments later. "We will not stand for it."
During the fall semester, Wake Forest sent students who needed to be isolated or quarantined to an off-campus hotel. Students remained there for about a week — longer if they actually had COVID-19.
But the sudden surge in cases this month overwhelmed the available hotel space with COVID-19-positive students who needed to be isolated. So Wake pivoted to what it calls "quarantining in place." Students who had been in close contact with someone who had COVID-19 must quarantine themselves in their dorm room or apartment bedroom for about two weeks. They couldn't come out for classes or meals or gatherings — only to use the bathroom or see a doctor.
The university has moved a few students — 17 as of Thursday, according to a university update — to empty rooms on campus. The university said Friday that none of these relocated students had tested positive for COVID-19 or had showed symptoms of the disease.
Dr. Christopher Ohl, an infectious disease specialist at Wake Forest Baptist Health, said in a statement put out by the university that "sharing a bathroom with someone in quarantine is not a high risk as long as students wear masks, stay six feet apart in all common areas and wash hands thoroughly."
Wake Forest said Friday it has leased more hotel rooms that should help handle the recent rise in active cases, which stood at 373 as of Friday.
"We are grateful for the efforts of everyone in our Wake Forest community in supporting the health and wellbeing of our students. This is a challenging time for our residential advisers and other front-line support teams, and we are working to respond quickly to their needs and concerns as they arise."
But students remain unconvinced.
Students said quarantining in place and temporary relocations risk the health of students, resident advisers — other students who live and work in campus housing — and custodial staff members who clean campus residences. Many of those protesting Friday were Black students who come from communities especially hard-hit by the pandemic.
Rue Cooper, a senior who's majoring in politics and international affairs as well as English, said this new policy puts healthy students at risk.
"It's still a virus we're learning about," Cooper told reporters after Friday's protest.
Friday's student protest came eight days after Wake Forest leaders announced new campus restrictions — and threatened a 14-day campus lockdown — in an attempt to control the rapid spread of COVID-19.
Wake Forest has temporarily eliminated all sit-down dining, banned residence hall visitors and in-person gatherings of all student groups and told students to stay in their dorm rooms or apartments after 10 p.m. each night because of the state curfew. The university also closed the library, the student recreation center and most of the student center and put a halt to in-person fraternity rush events.
University leaders have blamed the current COVID-19 spike on parties held on and off campus, including several sponsored by Wake Forest fraternities and sororities at which students didn't wear masks and ignored social-distancing rules.
Wake Forest has said that it has ordered one student organization to halt all activities while the university investigates alleged violations of COVID-19 protocols. Old Gold & Black, Wake Forest's student newspaper, reported last week that the suspended organization is a sorority that reportedly held a party at a downtown Winston-Salem bar.
Wake Forest has recorded 274 new student cases between Feb. 5, when the new restrictions took effect, and Thursday. Since Jan. 1, according to its online COVID-19 dashboard, Wake Forest has reported 711 positive tests among student and employees — 43 more than during the entire entire fall semester that ran from August to December.
The university recorded a one-day high in new student cases — 113 — on Monday.
Wake Forest University COVID-19 protest
Wake Forest University COVID-19 protest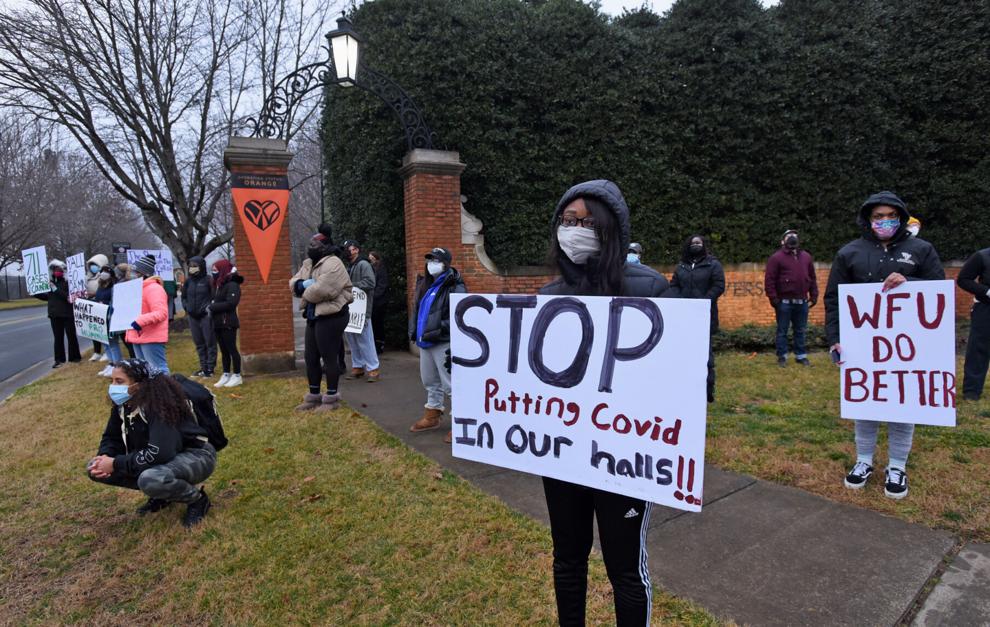 Wake Forest University COVID-19 protest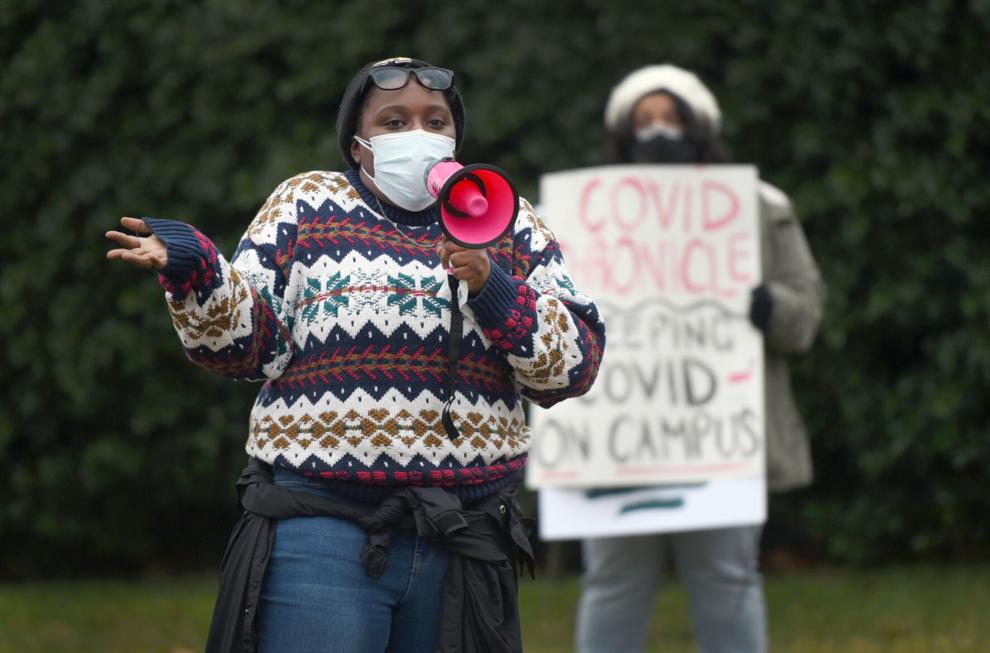 Wake Forest University COVID-19 protest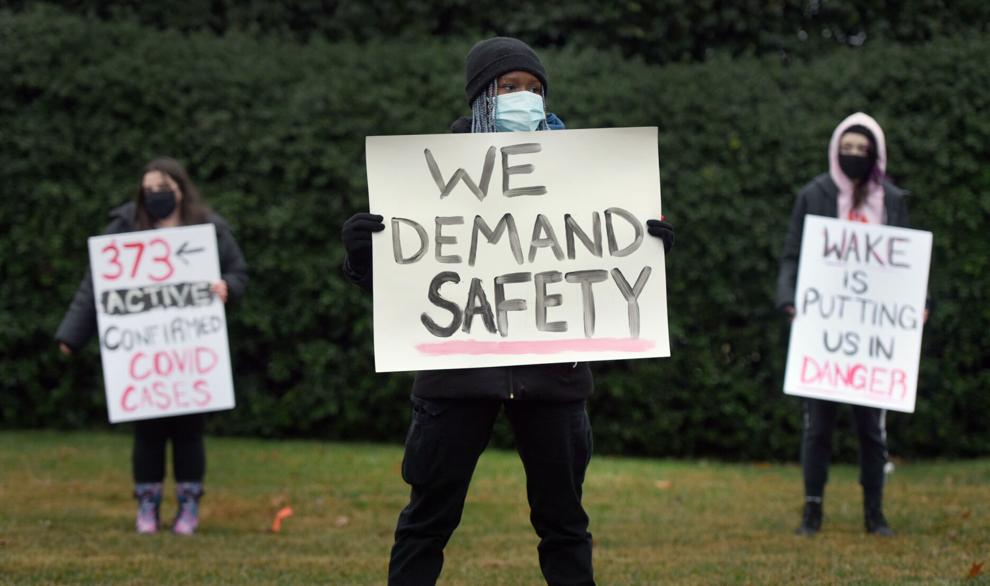 Wake Forest University COVID-19 protest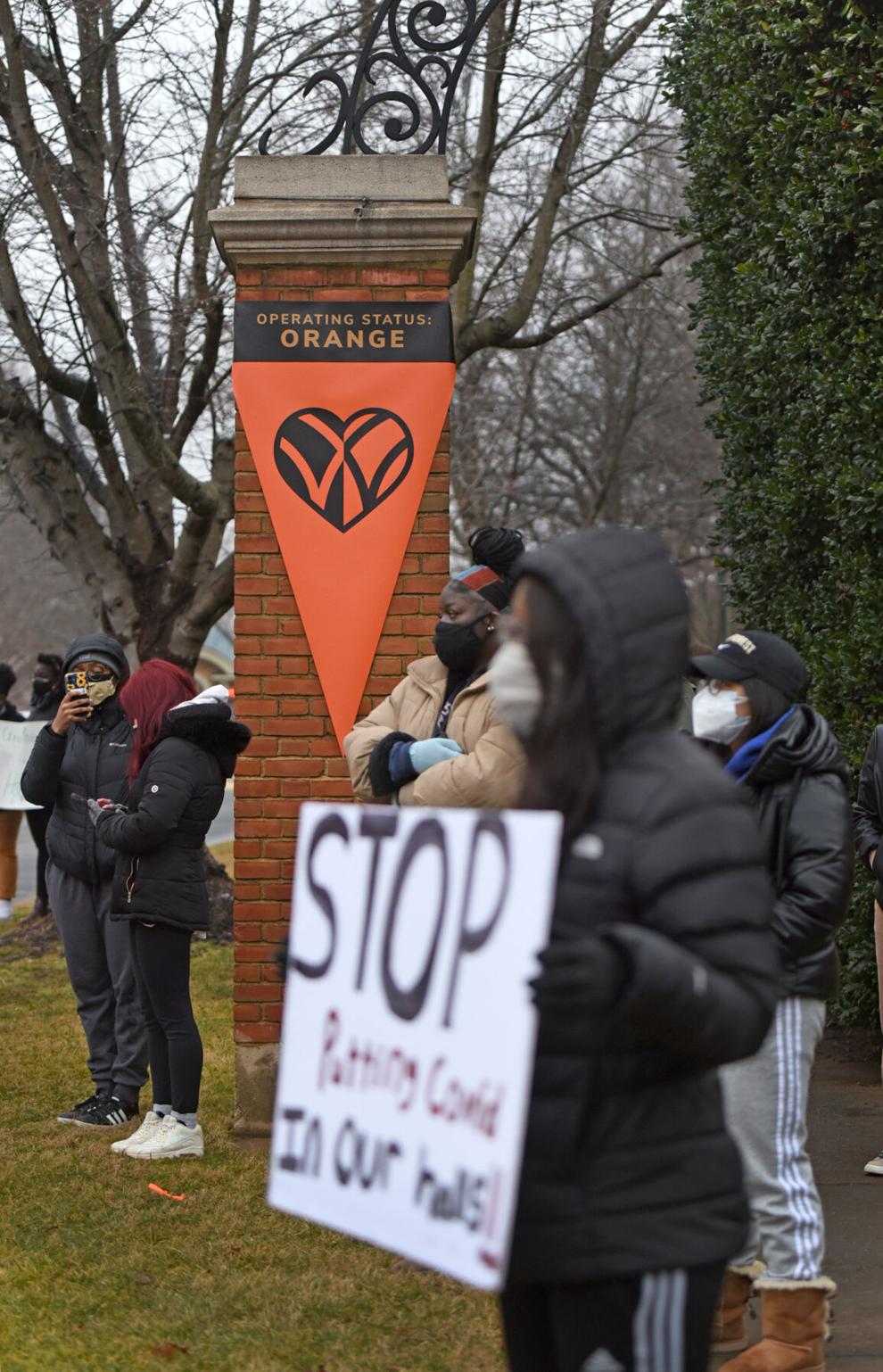 Wake Forest University COVID-19 protest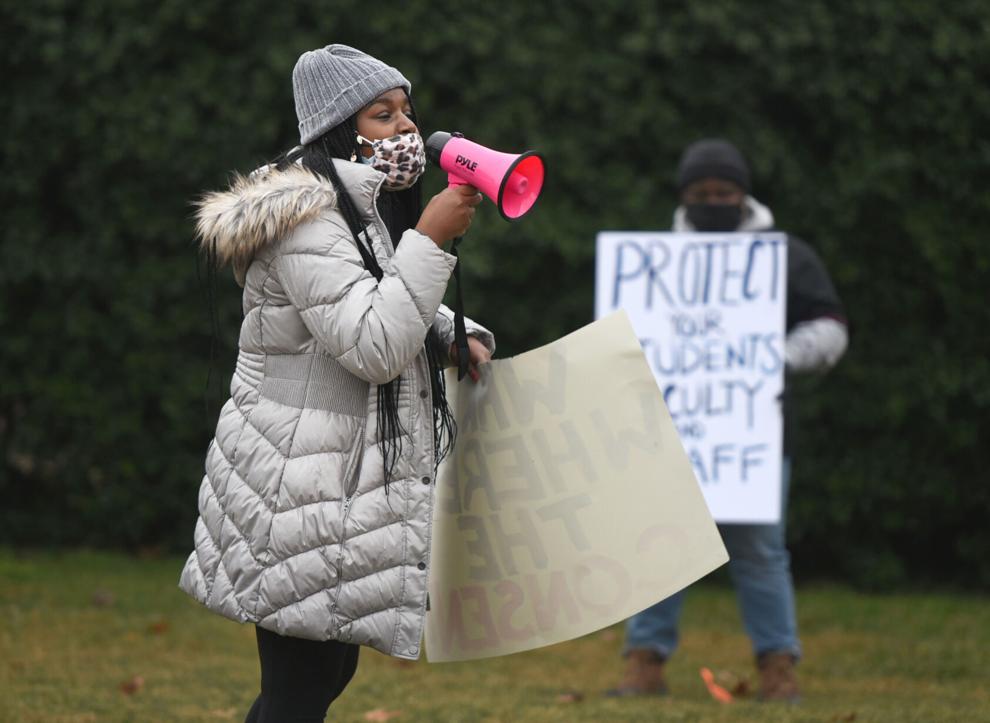 Wake Forest University COVID-19 protest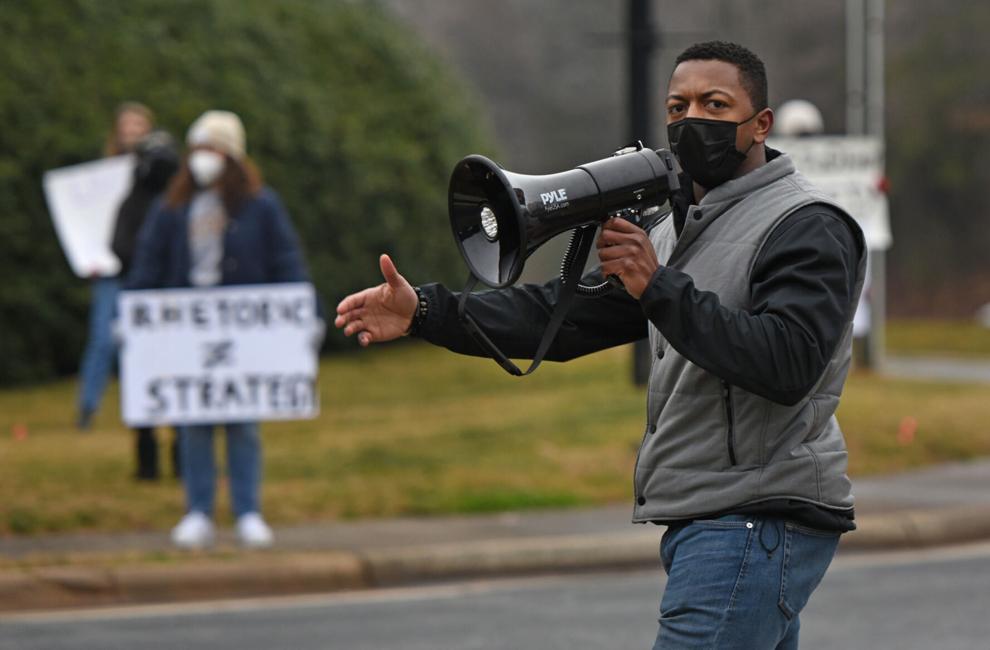 Wake Forest University COVID-19 protest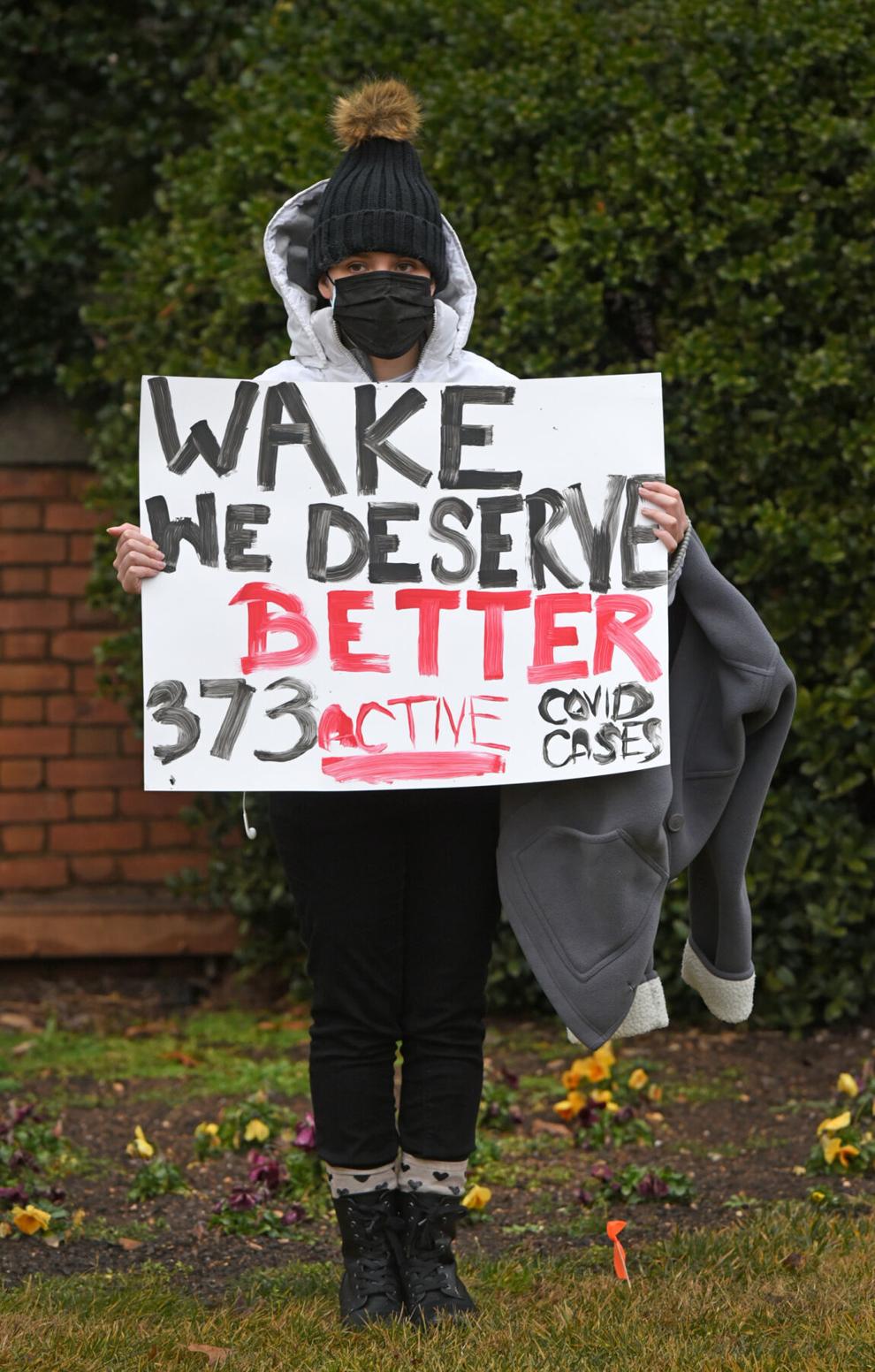 Wake
Wake Forest University COVID-19 protest
Wake Forest University COVID-19 protest

Wake Forest University COVID-19 protest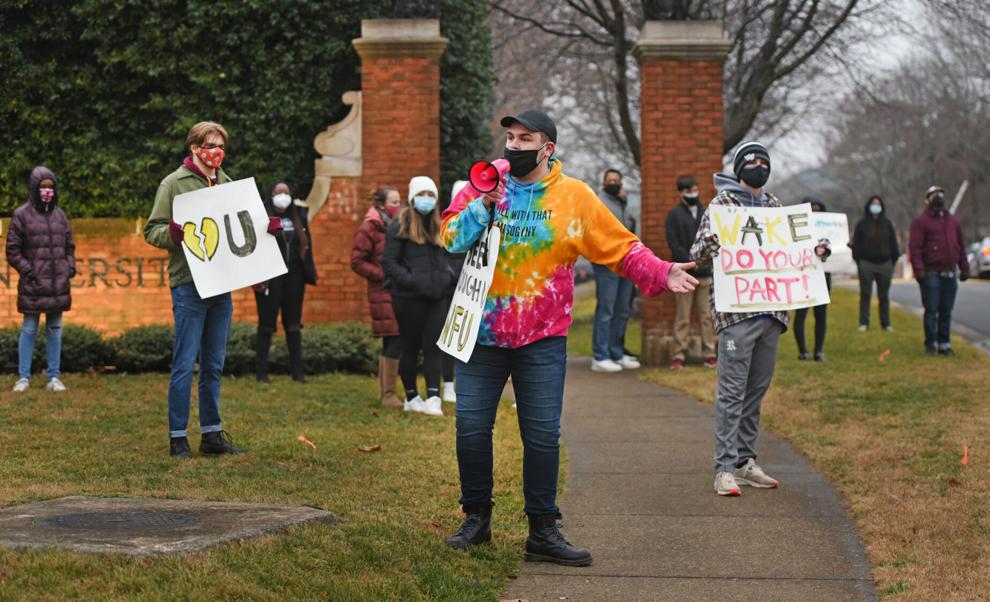 Wake Forest University COVID-19 protest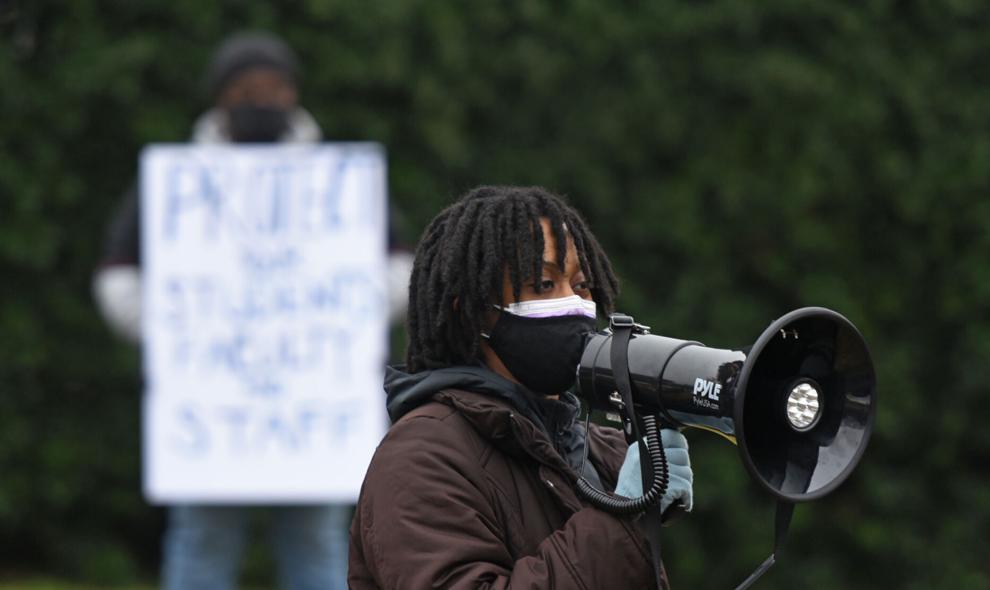 Wake Forest University COVID-19 protest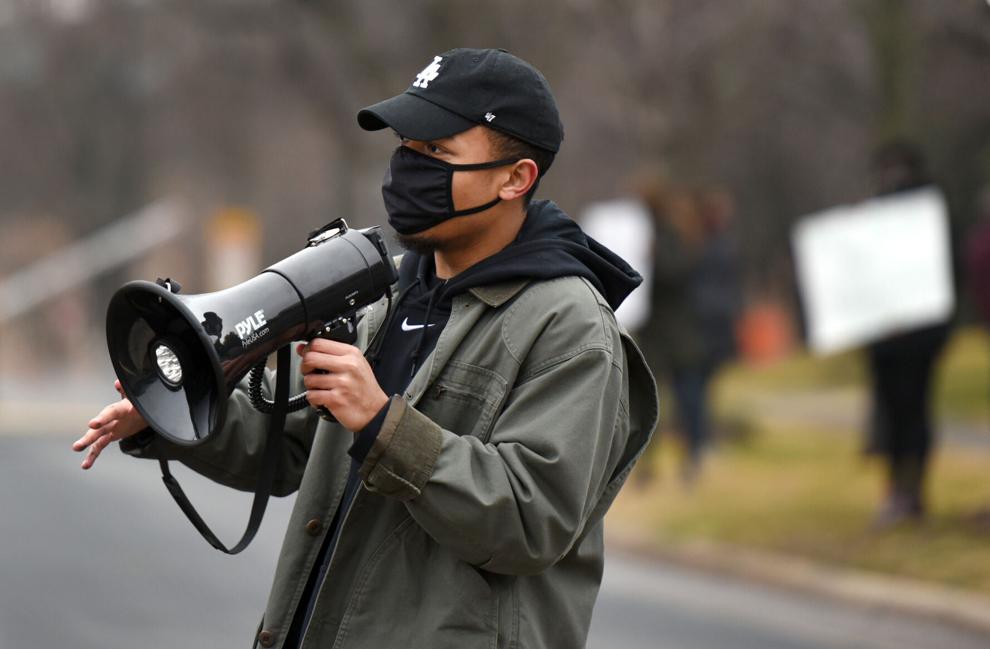 Wake Forest University COVID-19 protest
Contact John Newsom at (336) 373-7312 and follow @JohnNewsomNR on Twitter.​