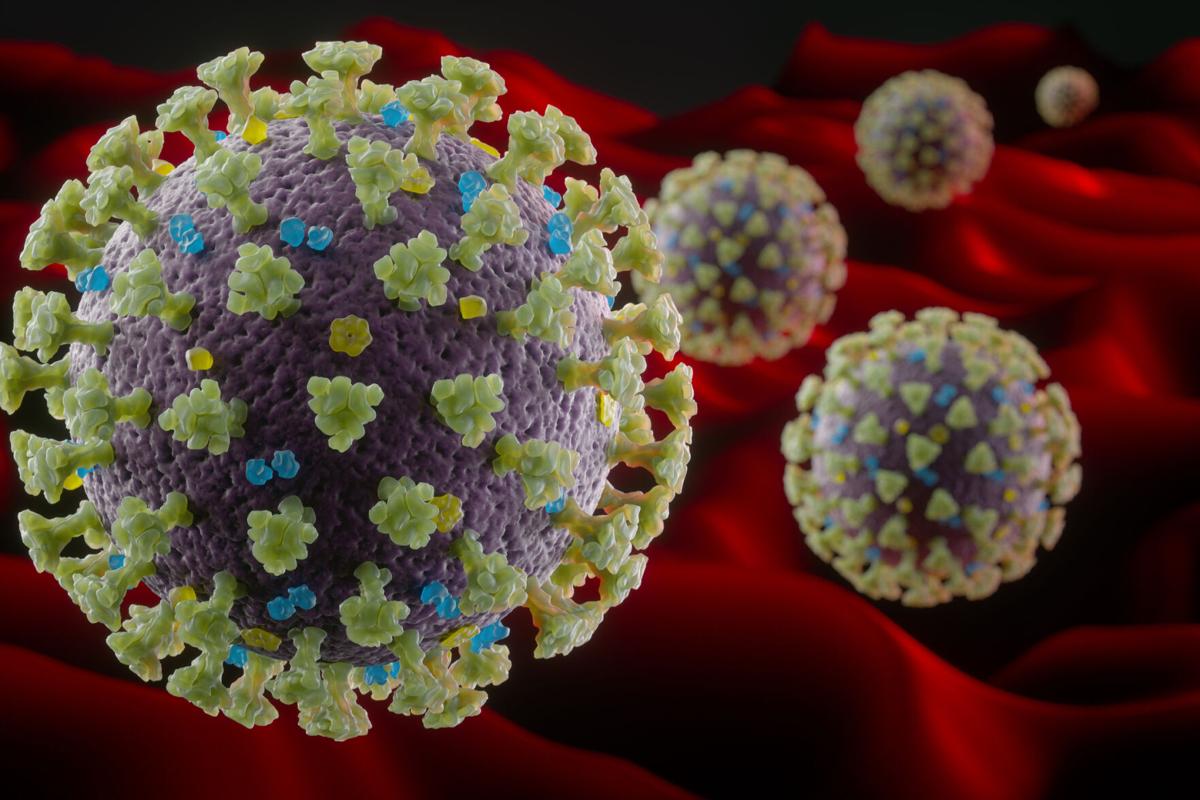 The latest on COVID-19 in the Triad, North Carolina and the United States, with an afternoon update from the CDC:
Number of N.C. cases: According to the N.C. Department of Health and Human Services, there were 3,834 new cases of COVID-19 as of 11:40 a.m. Friday, bringing the state's cumulative total to 354,514. There were a total of 52,342 tests completed Thursday. Of the tests returned Wednesday, 7.3% were positive, according to the latest data available. 
In Guilford County: There are two different official counts of Guilford County's COVID-19 numbers:
• According to Friday's update from state health officials, Guilford County is reporting a total of 16,328 cases (304 cases per 10,000 residents) and 239 deaths.
• According to the Guilford County Department of Public Health, there are 1,209 active cases of COVID-19 as of Friday and 14,483 cumulative cases. The county health department has verified 225 deaths related to COVID-19. Some 151 Guilford County residents are currently hospitalized and 903 have been hospitalized for treatment of COVID-19 since the pandemic begin. The health department said 13,049 county residents have recovered from the illness. 
In the region: Friday's state data shows Alamance County with 7,033 total cases (415 cases per 10,000 residents) and 97 deaths; Davidson County with 5,214 total cases (311 cases per 10,000 residents) and 51 deaths; Forsyth County with 12,968 total cases (339 cases per 10,000 residents) and 164 deaths; Randolph County with 5,285 total cases (368 cases per 10,000 residents) and 82 deaths; and Rockingham County had 3,026 total cases (332 cases per 10,000 residents) and 22 deaths.
N.C. deaths: North Carolina has recorded 5,210 deaths from COVID-19 as of Friday.
N.C. hospitalizations: 1,780 people were hospitalized as of Thursday across North Carolina for treatment of COVID-19, according to state health officials, based on reports from 95% of the state's hospitals. The number of hospitalizations decreased by eight since the previous day.
Across the U.S.: According to the Centers for Disease Control and Prevention, the United States and its territories have recorded more than 12.82 million cumulative cases of COVID-19 as of midday Friday. New cases increased by more than 142,739 since Thursday. The CDC also reported 1,397 new deaths nationally to bring the U.S. pandemic death toll to 262,673.
For more information: In North Carolina, call 211 or 888-892-1162. Get updates by texting COVIDNC to 898211. Click here for more information about COVID-19.
Note: Health officials warn that data is preliminary and can change as information is updated and as processes for collecting data are modified.
Contact Jamie Biggs at 336-373-4476 and follow @JamieBiggsNR on Twitter.