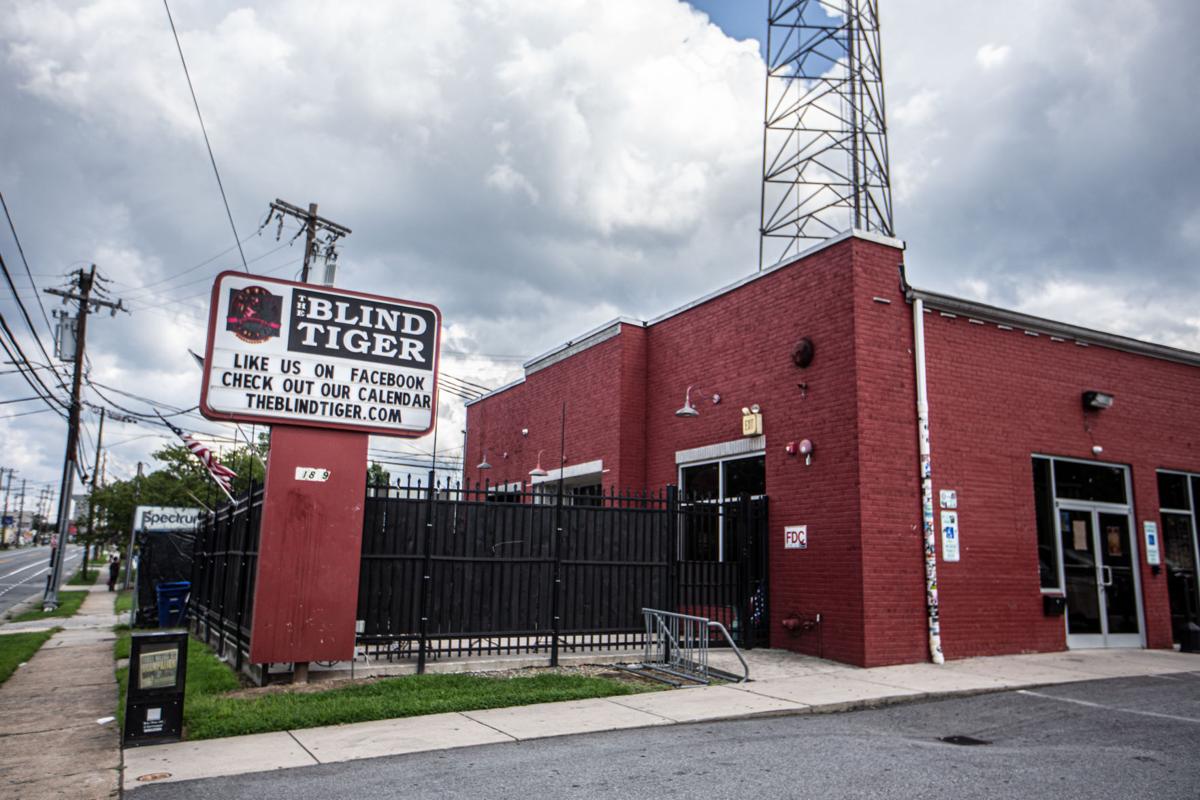 GREENSBORO — Since Dec. 1, the Guilford County Health Department has confirmed that four businesses violated state and county rules aiming to slow the spread of COVID-19.
The four each received letters from county Health Director Dr. Iulia Vann. She asked each business to sign a letter saying that they would comply with COVID-19 regulations.
Those regulations include capacity limits, face coverings for staff and patrons, and 6 feet of social distancing.
But to date, no penalties or other sanctions have been imposed, County Attorney J. Mark Payne said Friday.
"The Board of Commissioners specified in the Public Health rule that, barring unusual circumstances, the first step in enforcement is a warning and education," Payne said via email.
Some sites offer testing on an almost daily basis. Others offer testing on a temporary basis. Check back for updated clinic sites.
"Guilford County's goal is voluntary compliance and we believe that education is our primary tool in getting compliance," Payne said.
Payne was responding to the News & Record's request for copies of any documents regarding complaints about and/or violations of COVID-19 restrictions.
The health department investigated the four businesses in response to public complaints, each letter said.
They were: The Blind Tiger, a live music venue at 1819 Spring Garden St.; Cricket Wireless at 1030 Summit Ave.; Rody's Tavern, a sports restaurant at 5105 Michaux Road; and Craft City Sip In, a craft beer and wine tasting room at 2130 New Garden Road, Suite A.
When contacted by the News & Record, each business disputed the allegations.
Demand is high and supply is low, so vaccination appointments often fill up quickly. Officials recommend to check back often.
A Facebook photo prompted public uproar when it showed a mostly maskless crowd at a Jan. 17 memorial show for a musician who died of COVID-19.
On Jan. 20, a county environmental health manager visited The Blind Tiger. She found some protocols that followed regulations, as well as areas of concern that violated rules, the letter said.
The Blind Tiger received a warning.
Owner Brad McCauley has said that the Jan. 17 memorial concert was considered a religious event and exempt from COVID-19 restrictions. Guilford County officials disagree.
McCauley pointed out that patrons sat at the high-top tables, and that the controversial photo taken there can give the wrong impression.
"When you take a picture from there, it looks like everybody is standing," McCauley said. "The only people standing in that picture are people in that left corner right there, and that was all the family."
Those standing at the stage weren't wearing masks, he said.
The Alcohol Law Enforcement Division of the N.C. Department of Public Safety also received a complaint in December about The Blind Tiger's alleged violations of the governor's executive orders, division Public Information Officer Erin Bean said.
Special agents went by The Blind Tiger several times but it was closed, Bean said. On Feb. 12, agents met with the owner and managers, discussed the complaint and educated them on the governor's executive orders.
No criminal or administrative action was taken, Bean said.
Cricket Wireless faced a complaint of a different type, the health department's letter said.
In a Dec. 10 letter, the department notified Cricket Wireless of a complaint that four employees who had tested positive for COVID-19 were reporting for work and interacting with other co-workers and clients.
One employee called it a "misunderstanding" in a Friday phone interview with the News & Record.
Karim Eid, whose father manages the store, said he stayed home and in quarantine for more than 14 days after testing positive.
Other employees also stayed out of work for 14 days, until they were better, Eid said.
When the health department called the store, Eid said, he had already finished his quarantine.
He said he didn't know whether the call was legitimate. "I told him that I wasn't sick, so I could just hang up the phone," Eid said.
As for COVID-19 patients interacting with clients, Eid responded, "I don't know where they got that from, but that is not true."
He said he sent the health department's letter to the store owner in Charlotte, who said he would clarify the misconceptions.
The health department's letter told the business to post signs about COVID-19 rules to prevent its spread, arrange seating and waiting areas to allow for social distancing, and routinely disinfect high touch surfaces.
"We have signs all over the store," Eid replied.
Complaints lodged against Craft City Sip in and Rody's Tavern involved violating regulations on capacity limits, face coverings and 6 feet of social distancing.
According to the health department's Feb. 1 letter to Craft City Sip In, it received complaints on Jan. 26, 29 and 30. Pictures taken by a patron on Jan. 29 and 30 confirmed the non-compliance, the letter said.
"We didn't have a COVID outbreak," said a man at Craft City Sip In on Friday, who didn't give his name. "We were over capacity by a couple hairs."
At Rody's Tavern, the health department investigated complaints on Jan. 29, Feb. 9 and Feb. 15 about capacity, face covering and social distancing regulations, according to its letter. Public health staff confirmed the non-compliance, the letter said.
On Friday, a man at Rody's Tavern who identified himself as Steve declined an interview.
"I can tell you what you just said is inaccurate," he said. "It is inaccurate on their part. They gave me no details on anything. There surely was no confirmation on anything. I've got to go. Thank you."
Contact Dawn DeCwikiel-Kane at 336-373-5204 and follow @dawndkaneNR on Twitter.