GREENSBORO — Police Chief John Thompson will host a series of community meetings from Feb. 20 through March 9, according to a news release from Greensboro police.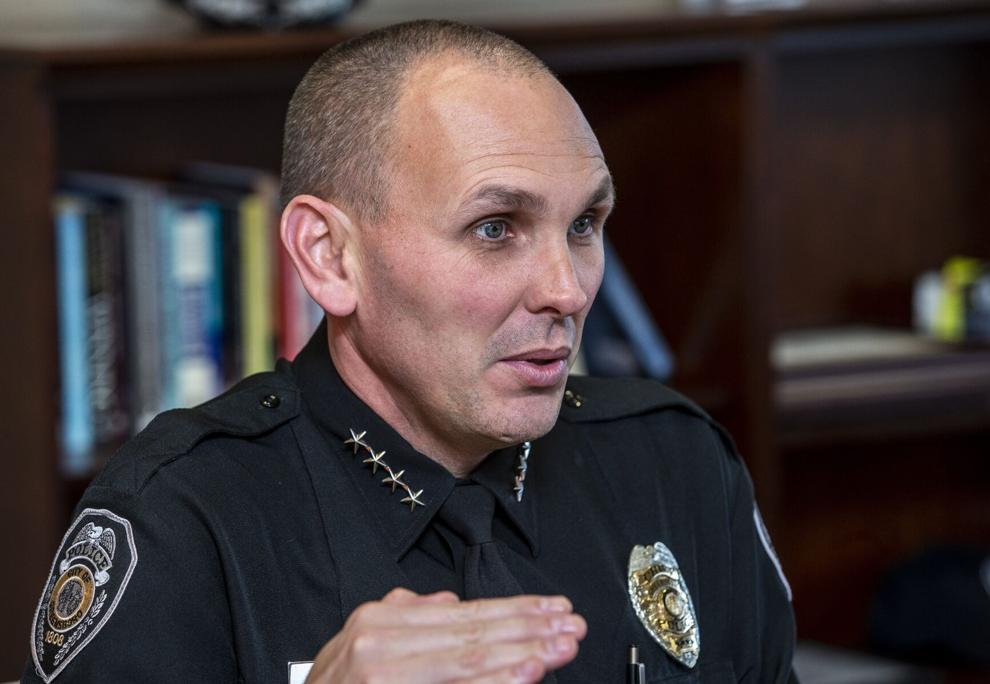 Thompson was sworn in as chief on Jan. 10 and is paid $195,000 annually, according to city records. He and other police department personnel will meet with residents to get their input and answer questions at the meetings.
Each meeting will be from 6 p.m. to 7 p.m. No RSVP is needed and residents should attend whichever location and date works best for them.
The dates and locations are: 
Feb. 20: Barber Park Events Center, 1502 Barber Park Drive.
Feb. 23: Lindley Center, 2907 Springwood Drive.
Feb. 27: Glenn McNairy Library, 4860 Lake Jeannette Road.
March 2: Peeler Center, 1300 Sykes Ave.
March 9: Griffin Center, 5301 Hilltop Road.